Here's what's up in the world of TV for Sunday, March 24. All times are Eastern.
TOP PICK
Bob's Burgers (Fox, 8:30 p.m.): A healthy work-life balance is one of the keys to happiness—or so we're told, because we're pretty satisfied with The A.V. Club's "turn fun into work" policies and 18-hour workdays. (Just kidding. It's closer to 16 hours.) It must be even harder for the Belchers to find that balance, seeing as they live above the burger joint that employs every member of the family. One way to alleviate that problem: Vacation, like the one Bob et al. take this week. This "vacation" concept intrigues Rowan Kaiser. Let him know how it works in the comments.
---
REGULAR COVERAGE
Once Upon A Time (ABC, 8 p.m.): A wooden August emerges from hiding—probably hiding from termites, right? If that's the problem, Oliver Sava can recommend a good exterminator.
Revenge (ABC, 9 p.m.): Tonight's installment is titled "Victory," so we guess that means Emily can just pack it in and call it a "REEEEVEEEEENGE!" Carrie Raisler looks forward to running out the second season's clock.
The Walking Dead (AMC, 9 p.m.): This week on Arbitrationalypse, a truce with the Governor is apparently back on the table. If he were in Rick's shoes, this is the point where Zack Handlen would retain the legal services of Zombie Who Eats The Governor, Zombie Who Eats The Governor, And Other Zombie Who Eats The Governor.
G/O Media may get a commission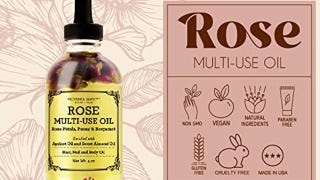 Provence Beauty Rose Multi-Use Oil
The Good Wife (CBS, 9 p.m.): In the criminal justice system, the people are represented by two separate yet equally important groups—the lines between which are blurred when Alicia waives attorney-client privilege in order to assist with a murder investigation. This is the type of legal minutiae that gets David Sims' heart racing.
Family Guy (Fox, 9 p.m): In the rare instance where the lines between The Good Wife and Family Guy are blurred, Mayor West is tried for murder. Kevin McFarland thinks it's about time someone called "bullshit" on the "some days you just can't get rid of a bomb" defense.
American Dad (Fox, 9:30 p.m.): Looks like the ending of "Naked To The Limit, One More Time" is carrying over to the rest of American Dad, as Hayley is mourning the loss of her alien-abducted husband. Kevin McFarland reminds you stay away from all suspicious-looking tractor beams, kids.
Shameless (Showtime, 9 p.m.): "Jimmy drops a bomb" on Fiona, and there's not enough context in the rest of TV Guide synopsis to discourage the notion that it's a literal bomb. Until this blows over, Joshua Alston is cranking the air-raid siren.
---
TV CLUB CLASSIC
Farscape (11 a.m.): Alasdair Wilkins introduces you to the concept of the Luxan hyper-rage, which is a legitimate threat and not a product you can order off a late-night infomercial—so don't call now!
The Simpsons (Classic) (3 p.m.): Homer and Flanders hang out, all buddy-buddy, as if they're actually friends. Could this be the end of The Simpsons' wacky weekly adventures? Not if Nathan Rabin and the deed to Homer's late Uncle Boris' haunted house have anything to say about it.
---
WHAT ELSE IS ON?
Live From Lincoln Center (PBS, 8 p.m.): They said Kristin Chenoweth could play all the dames of the Great White Way, but then the Tony winner told whoever they are to go straight to hell, via the stage show Kristin Chenoweth: The Dames Of Broadway—All Of 'Em!!!—so we guess that settles that.
Married To Medicine (Bravo, 9 p.m.): Though marriage between a woman and the abstract concept of medicine remains illegal in 49 states, it's totally okay in the anything-goes, 100 percent openminded environment of Atlanta, Georgia, where this series—which might as well be titled The Real Housewives Of Doctorin'—takes place.
Phil Spector (HBO, 9 p.m.): Nathan Rabin asks you to be his, be his little baby (his one and only baby) as he looks at this bit of David Mamet-directed Emmy bait that plops a Hair Bear Bunch wig on Al Pacino while taking a second look at the Phil Spector murder trial.
Monsters And Mysteries In America (Destination America, 10 p.m.): The series première of this supernatural-investigation series presumably asks that all important question: "Appalachia: What is it? And do we know it actually exists?"
The Core (IFC, 5:30 p.m.): When massive electromagnetic storms threaten the end of civilization as we know it, the only way to duck armageddon involves boring to the center of the Earth and detonating several nuclear weapons. (Yes, this was a legitimate theatrical release and not something that debuted on Syfy on a Saturday night.)
Young Tom Edison (TCM, 8 p.m.): The network pays it debt of gratitude to Thomas Edison—because without him there wouldn't be motion pictures, let alone "classic movies" or anything branded "Turner"—beginning with a portrayal by the only actor with enough moxie to tackle the great innovator: Mickey Rooney, King of the Movies for 1940!
NCAA Women's Basketball Tournament: First-round action (ESPN 2, 7:30 p.m.): We can't tell you who'll be playing in tonight's men's tourney games, but we can say with certainty that ESPN will make up for its inability to cover that tournament by tearing through coverage of Villanova vs. Michigan, Prairie View A&M at Baylor, Miami at Iowa, and Wisconsin (Green Bay) at LSU in two-and-a-half hours.
---
IN CASE YOU MISSED IT
Last Man Standing (Friday): Jonathan Taylor Thomas is now his own grown man standing, but even he couldn't resist the nostalgic pull of reuniting with former TV dad Tim Allen. Pilot Viruet, meanwhile, wonders if JTT has considered reprising his role of a Christian-Slater-in-Heathers-wannabe for the Veronica Mars movie.