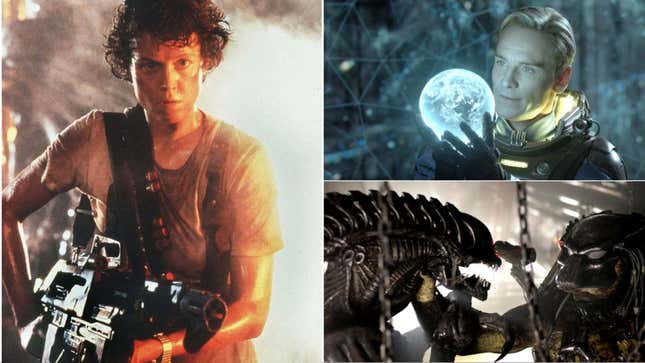 In space, no one can hear you yawn. That was the general consensus last December when it was revealed that the ninth film in the Alien franchise, which launched in 1979 with Ridley Scott's groundbreaking horror/sci-fi fusion, was on the way in yet another attempt to kickstart a series that effectively peaked after James Cameron's second entry some 37 years ago.
Sanaa Lathan on "Alien Vs. Predator", Catwoman, and her directing debut
In the current era of IP-driven cinema, Disney, which acquired the rights to Alien mere months after 2017's Alien: Covenant crashed and burned with audiences and critics, was probably expecting a more enthusiastic reaction. But after six largely failed attempts to push the universe forward, the Internet collectively shrugged at the news that filmmaker Felix Álvarez (Evil Dead, Don't Breathe) was at work on the latest relaunch. Which begs the question: does the Alien egg really need to be cracked open again?
Quality wasn't always alien to this deep-space franchise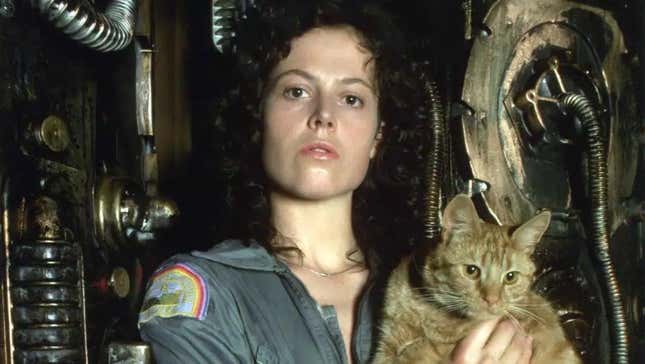 Scott's debut entry was a visionary and seamless weaving of classic horror trappings into relatively hard sci-fi, one that filled the screen with revolutionary imagery cooked up in concert with the brilliant illustrators H.R. Giger and Moebius. Simultaneously moody, cerebral, and visceral, it was a dark, cautionary counterpoint to glossy, awestruck alien-encounter flicks of its day like Close Encounters Of The Third Kind and the whiz-bang of Star Wars.

Seven years later, a second visionary filmmaker, James Cameron, hot off the success of The Terminator, would inject massive jolts of adrenaline and testosterone into the franchise with 1986's Aliens, in which everything—the stakes, the action, the characters, the extraterrestrial horde, and their colossal queen—got bigger, badder, louder, and blockbuster-proportioned. Aliens made an action hero out of Ripley and turned Sigourney Weaver into an international superstar and Best Actress Oscar nominee. The stylistic shift from killer-in-the-house horror to pulse-quickening thrill ride worked like crazy, and it appeared that the future of the franchise, in the hands of similarly singular filmmakers, was as adaptable as the Xenomorph itself.
But cracks started showing six years later with the arrival of the third film. Alien 3, helmed by future auteur David Fincher in his big-screen debut, was plagued by aborted story ideas, discarded script drafts, and constant studio meddling. The result was a mixed bag that marked the beginning of the audience's dissatisfaction with each installment no matter how promising the filmmaking talent attached.
Indeed, back then, Fox was admirably ambitious with their choices for sequel directors and despite the compromised quality of Fincher's film, visionary French filmmaker Jean-Pierre Jeunet (Delicatessen, The City Of Lost Children) was handed the keys to the franchise with 1997's Alien: Resurrection. The results were the same: Jeunet's auteur approach was blunted by big studio decision-making. Even the film's screenwriter, Joss Whedon, who, for all his later problems, deeply understood genre fan tastes and strong female leads (Buffy The Vampire Slayer), groused that his story was mishandled at every level.
Then, after another seven-year dormancy, the franchise veered into what Cameron deemed Frankenstein Meets The Wolf Man territory when 20th Century Fox attempted to milk its clearly drying-up cash cow for a few more bucks by merging it with another stalled franchise. Thus was born Alien Vs. Predator and its follow-up Aliens Vs. Predator: Requiem, which was so savaged by fans and critics that Fox put the franchise into hypersleep.
The master returns to save his creation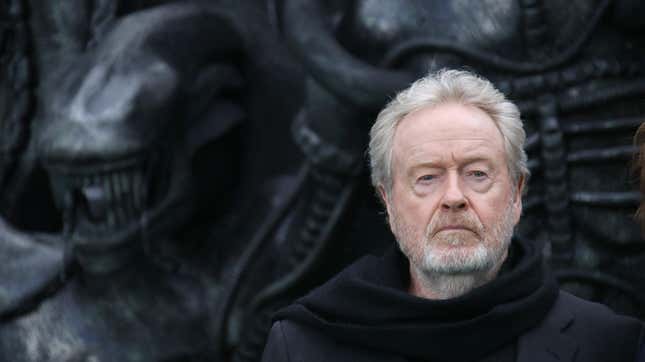 Just when it seemed Alien had become as moribund a franchise as Friday The 13th, the pendulum swung back into auteur territory when Scott returned in an attempt to pump new inspiration into the series. With origin stories or re-imaginings of familiar franchises being a hot commodity, 2012's Prometheus went for both. But even Scott's prequelized approach—including Easter eggs and callbacks to Alien's roots and centered by an actor the caliber of Michael Fassbender—fell short: both Prometheus (Lost's Damon Lindelof contributed to the screenplay) and its sequel Alien: Covenant (reteaming Scott with his Gladiator collaborator John Logan, among other scribes) piqued audiences' interests to a certain degree, but were also ponderous and puzzling, so much so that a third entry was subsequently scuttled.

Whether due to studio mismanagement or just great filmmakers making bad creative choices, the Alien franchise has proven to be maddeningly impervious to some of Hollywood's most accomplished talents—add District 9's Neil Blomkamp to that list; his attempt to retcon the series so Alien 3 and onward never existed has stalled out permanently. But there may be hope. Noah Hawley's as-yet-unproduced TV series concept for FX suggests that the future of the franchise may not lie in the multiplex after all.
What Alien can learn from Prey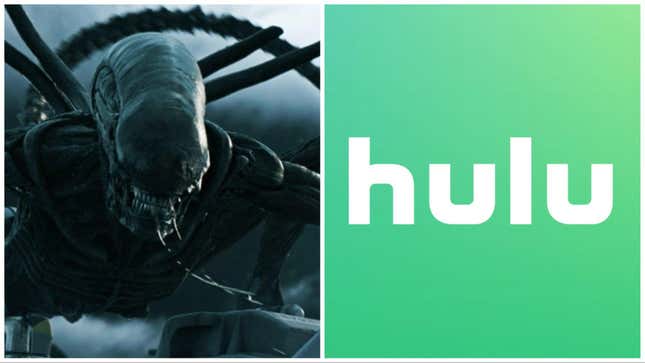 Assuming Àlvarez's film—purportedly titled Alien: Romulus and expected to feature Mare of Easttown actress Cailee Spaeny—comes to fruition, there's a glimmer of something promising in the fact that Disney's Fox division is making the film for its Hulu streaming service, where something truly unexpected happened last year: the all-but-dead Predator franchise experienced an unexpected revival with the truly adventurous Prey, offering proof that even the most seemingly decrepit and creatively bankrupt properties may yet have some fresh acidic blood left in them.

Given its youthful cast, it's a planet-sized question mark whether Sigourney Weaver would reprise her role as Ripley for Àlvarez's film. And while that could be genuinely exciting with the right approach (not nostalgia for nostalgia's sake), perhaps what the franchise really needs is to begin closing the doors to its past and getting ambitious all over again. To start exploring fresh new corners and concepts within the Alienverse, to push beyond the establish boundaries of Scott and Cameron, as well as Giger and Moebius, and reinvent the approach as radically as it was in 1986, while still finding the essence of what makes the Xenomorph eternally intriguing. As groundbreaking and well-executed as all those earlier visions were, it's high time to explore new, unexpected horizons of what utter fear looks like in the future.
One thing's very clear: despite the continued cinematic and cultural potency of the first two Alien films, if this latest attempt to extend the lifespan of the franchise fails, it just may finally be time, in the words of Private Hudson, to call game over, man.