Even as Carrie Brownstein spent the decade after Sleater-Kinney's hiatus becoming a celebrity in her own right, she remained guarded—forthcoming about her work, but much less familiar when it came to her life. In her new memoir, Hunger Makes Me A Modern Girl, she writes, "For a long while I could share nothing more than the music itself. I think I was too scared to be open with fans because I knew how bottomless their need could be." More directly, she had no answers to offer. "How could I help them if I was just like them?" she writes.
Brownstein's story doesn't sound unique at first, but by chapter four, tellingly titled "No Normal," it grows less typical. She grew up in the Seattle suburb of Redmond, the first-born of Kenny and Linda Brownstein. Her parents split when she was 14, the inevitable result of a fundamental dysfunction that she describes with little drama. That same year, Brownstein's mother—whom she describes as distant and troubled—would be hospitalized for anorexia. Her father came out as gay in her 20s.
Brownstein reveals this over the course of five chapters, the first of the book's three sections: "Youth," "Sleater-Kinney," and "Aftermath." As much as she discloses, Brownstein withholds a fair amount. For instance, she mentions her father was a corporate lawyer, but neglects to say what her mother did. While she mentions having a younger sister, Stacey, she never says how much younger. "Disappearance," the chapter about her mother's illness and her family's problems, ends with her mother returning home from hospitalization. By the next chapter, "No Normal," her mom has moved out, which Brownstein mentions only in passing as she discusses her father's sexuality. She doesn't fill in the gaps, maybe because she doesn't want to share, or maybe because she understands readers are more interested in Sleater-Kinney.
Wisely, Brownstein devotes most of Hunger Makes Me A Modern Girl to her time in the band. The title comes from a line in the band's song "Modern Girl," and she dedicates the book to bandmates Corin Tucker and Janet Weiss. The Sleater-Kinney section doesn't read like Brownstein's holding out; she goes into detail about meeting Tucker and the band's earliest days, devotes a chapter to each of the band's pre-hiatus albums, another to meeting Weiss, and another about the prominent role she played in the band going on hiatus after 2005's The Woods.
G/O Media may get a commission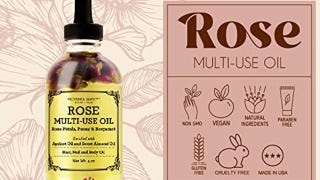 Provence Beauty Rose Multi-Use Oil
For fans of Sleater-Kinney, it's immensely compelling, particularly because Brownstein writes crisply, insightfully, and without vanity. Her embarrassment is almost palpable as she describes how she sabotaged a potential deal with Matador Records, or how poorly she treated Tucker's husband, filmmaker Lance Bangs, when they started dating.
Part of Sleater-Kinney's story has been Tucker and Brownstein's early romantic relationship. When Brownstein appeared on WTF in 2012, she downplayed it: "Corin and I dated for, like, a second when we were 19 and 20," she said. In Hunger Makes Me A Modern Girl, she describes the breakup as "brutal and heartbreaking" and notes how she didn't realize at the time that "nearly every song on Dig Me Out is either about me or Lance."
Even if their romantic relationship were more substantial than previously described, it is a small part of their overall story. Much of Hunger Makes Me A Modern Girl is a testament to Tucker's patience with the mercurial Brownstein, who describes how fundamentally their partnership has affected her. "My chords were half formed," Brownstein writes. "I was always trying to leave room for Corin. My entire style of playing was built around somebody else playing guitar with me." She and Tucker released albums after Sleater-Kinney—Tucker as a solo artist, Brownstein with Wild Flag—but there's a real sense that they bring out the best in each other, and Weiss further brings out the best in them. ("Janet was the best decision we ever made," Brownstein writes.)
Hunger Makes Me A Modern Girl accomplishes the feat of growing more compelling as it proceeds, as Sleater-Kinney marches to its inevitable hiatus, fueled in no small part by Brownstein's ongoing health problems and general exhaustion. Curiously, the brief "Aftermath" section doesn't discuss Portlandia—her hit TV show with Fred Armisen—just her life working at an animal shelter. A short epilogue describes Sleater-Kinney's secretive reunion, which began three years before they announced it.
That they kept it under wraps for so long is impressive but not necessarily surprising: Brownstein's memoir shows that she can keep a secret. More important, it shows how compelling she is when she opens up.