Chris Rock's evolution from underachieving Saturday Night Live also-ran to incendiary social commentator is the stuff of comedy legend. Over the course of a single stand-up special, 1996's Bring The Pain, Rock reinvented himself as a hilarious, provocative social critic, and a popular choice for the loaded title of Funniest Man In America.
Rock first appeared on pop culture's radar with attention-grabbing roles in movies like I'm Gonna Git You Sucka and New Jack City, as well as his gig as an SNL cast member in the early '90s. Rock jumped to In Living Color for its last few episodes, but by the mid-'90s, he was reduced to supporting roles in the forgettable likes of Beverly Hills Ninja, The Immortals, and Sgt. Bilko. But after winning an Emmy for Bring The Pain, Rock netted his own successful HBO talk show (The Chris Rock Show, which earned him a second Emmy) and a deluge of film offers. Rock's subsequent movie career has been frustratingly uneven: He's mixed quirky supporting roles in offbeat fare (Dogma, Nurse Betty, Pootie Tang) and big-budget schlock (Lethal Weapon 4, Bad Company) with intermittently funny vehicles that he's co-written (Head Of State, which he also directed, and Down To Earth).
Aside from The Chris Rock Show, Rock's smart-ass sensibility and caffeinated delivery have been showcased best in his four stand-up specials: 1993's Big Ass Jokes, 1996's Bring The Pain, 1999's Bigger & Blacker, and this year's Never Scared. Rock shies away from the "political comedian" label, but his specials have delved into charged, controversial issues, commenting smartly on gender, class, and racial politics. Recently, Rock was tapped to host next year's Academy Awards ceremony; also recently, The Onion A.V. Club spoke with Rock about his early days, Bring The Pain, stand-up comedy, Eddie Murphy, and sage advice from Andrew "Dice" Clay and Al Franken.
The Onion: Is it true that you're doing an OutKast parody?
Chris Rock: I did it. It's weird. It's called "Crackers." It's hard to describe. It's the most militant, Public Enemy-type record, but it's a line-for-line parody of "Hey Ya!" "Hey Ya!" sounds like the happiest record, so it's like [to the tune of "Hey Ya!"], "These crackers don't fuck around / Lynched niggas from the 1860s to the 1950s and a few years more." It's a really mean record, but it's kind of funny. It probably sounds shitty in print, though, like "What's he talking about?" Right now, the record company won't put it out because the whole album's too mean. I have an unreleasable album.
G/O Media may get a commission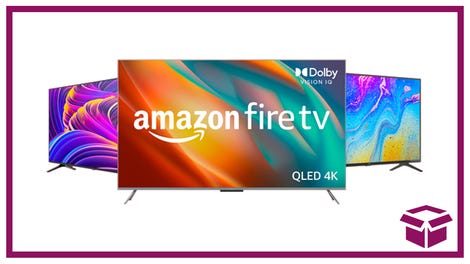 Ooh. stunning.
New Amazon Fire TVs
O: It's kind of your Black Album?
CR: It's kind of my Black Album. A lot of it's the stand-up from my HBO special and stuff that didn't make the special, but a lot of it's weird sketches about, for the lack of a better term, white people—my love and admiration for the white man and some of his business dealings around the world, like the fact that no Hawaiians make money off pineapples. Who gets all the money? The Hawaiians? No, the white man gets all that money. It's a lot of weird sketches in that vein: "I bet the Jamaicans make a whole lot of money off sugar cane." "No, the white man gets that money." I used to do stuff like that on my show all the time. We had this one weird skit about Martians, played by me and Mario Joyner. It's like, if there was life on other planets, why would the white man tell anybody? See, this all sounds bad in print. The sketch is about how on Mars, there are a lot of Martians up there, right? "No, the white man has been killing the Martians for hundreds of years so he can take the land and use it for himself. He's not going to tell you that there are people up there, because it'll look bad after he has to slaughter them." So, yeah, it's a funny album. It's my best album for comedy people who like my albums, the kids that like the comedy-sketch stuff.
O: Do you consider doing a TV special more analogous to doing a movie, or an album?
CR: It's more like a movie. I actually concentrate more on doing a special than on doing a movie, which is probably evident in my movies. My movies are okay, but they're not my specials. The albums are more freeform. I look at the albums as a smaller medium. I can take chances more than I do in my stand-up.
O: How do you prepare for your specials?
CR: I just came off tour. The most important thing for me when I come off tour in preparing for the next one is, I can't get on stage for another eight months. You've got to live life. When I really get into it, I kind of just write down a topic. I never really write the jokes. I just sit down over a week or two and try to figure out what I want to talk about. Once I narrow that down, then I start working on the material, like "How do I make this stuff funny?"
O: It's been five years since Bigger & Blacker, and four years since The Chris Rock Show went off the air. Has stuff happened in that time that made you think, "Man, I'd love to comment on this"?
CR: I got a lot out in Never Scared. The gay governor was something. I'd never gay-bash or anything, but that would have been ripe for the show. The war would have been great, the whole election. It'd be great to still be on the air right now. But I had my show. I got in, I got out. I don't think we ever fell off.
O: Did you watch the Republican National Convention?
CR: Yeah, yeah, yeah. It's weird. I'm an independent, but I got to admit I lean Democratic. But just as a television person who does shows, the Republicans had a much better convention. As a producer and a performer, they had a way better show. It wasn't even close. They got their message out, even if it's a weird message. The Republicans have convinced people that there's a greater risk of a plane hitting their place of work than you actually losing your job. You know, you say you'll protect us, but we never really got hit until you got here. We weren't in danger until we met you.
O: Did you see the Bush girls' stand-up comedy routine?
CR: Yeah, that was pretty wack. That was the low point of the convention. That was probably the first time that rap wasn't getting beaten up in a political setting, that it wasn't the bogeyman. It's like, "Hey, baseball, apple pie, OutKast." It was probably a seminal moment in the history of rap. That's pretty big.
O: Do you think rap can still be the voice of resistance when it's being embraced by the mainstream?
CR: It can still be the voice. You can write a great country record and still be angry. Who's angrier than Toby Keith? He's angrier than the average 10 rappers. That shit is gangsta. I mean, it's not for me, singing about dropping bombs on towel-head people, but boy, that guy's pretty angry.
O: When you're doing a new special, do you feel a need to match or top the previous one?
CR: No. The key when you're doing these specials is just to be relevant. Clinton hasn't been president for four years. There's no need for Clinton jokes, no need to go back. You see a lot of comedians who hang on to shit. You can tell their age 10 minutes into their specials. The thing is to be culturally relevant for me. I always want to show growth. When I started these specials, I was just talking about getting laid or whatever, and now I lead off with talking about my kid. Comedians tend to find a comfort zone and stay there and do lamer versions of themselves for the rest of their career. That's the average stand-up. I'm trying to be like Bob Dylan, somebody that has grown.
O: What do you get out of stand-up that you can't get anywhere else in your career?
CR: Instant gratification. The thing about having an audience right there laughing is that critics can write what they want, but the proof is right there in front of you. I've been lucky. Critics have been overly gracious to me, but that's not that important, because the people are laughing. Eddie Murphy never won any Emmys, but that shit was funny. That's the thing you get from stand-up—that absolute, instant reaction.
O: Do you look at everything else you do as an extension of your stand-up?
CR: Yeah, I think it's all an extension. A lot of times, people go, "You stopped doing stand-up." Yeah, but I'm still doing comedy, so I haven't stopped doing anything. It all comes from the same place. You're still coming up with a topic and editing your joke and telling a story.
O: Your first big break was Saturday Night Live. Do you feel like that was a good showcase for what you could do?
CR: Saturday Night Live is the greatest thing that happened to me professionally, because it exposed me to a lot of cool people. It taught me how to write, so you end up being friends with Adam Sandler or Mike Myers or Al Franken. Saturday Night Live is best for people who play other people. I'm really kind of funny just being me, so it wasn't really the best place for me, but it's still the best thing that ever happened to me.
O: It's best for the Phil Hartmans and Dana Carveys.
CR: Yeah. Dana was on the starting team and I was on the bench, which was how it should have been.
O: Jay Mohr put out a book about his Saturday Night Live stint called Gasping For Airtime. It seems like, for a lot of people on the show, there's this frenzied competition to get stuff on the air. Was it like that for you?
CR: I think you feel some of that. I felt some of it. I don't know what Jay Mohr is complaining about, though. Let's put it this way: Everybody who came into Saturday Night Live came out with more fame. The only guy that can actually say he was held back was Damon Wayans. He actually went on to do a bunch of stuff that he had initially pitched on Saturday Night Live, which became In Living Color. There's pressure, but I came after Eddie Murphy, man. Damon was only there for a few episodes, so for all intents and purposes, I was the black guy after Eddie Murphy as far as the public was concerned. I think I'm funny, but I'm not funny like that. I do something else. Having to follow Eddie Murphy, that's pressure. For whatever weird reason, they had three black people. Why have three black people? You're never going to fucking use them. So if me, Tim Meadows, and Ellen Cleghorne, say for instance—and this never happens—say we all wrote the best sketches of the week. Are they all going to get on? Hell, no. And even if two got on, would they air back to back? No. You've got to split up the black stuff, and you can't have this one and then that one, even if they had nothing to do with each other. So for Jay Mohr to complain is some fucking bullshit.
O: He seemed to have a strange grudge against Ellen Cleghorne.
CR: Really? He had a grudge against Ellen Cleghorne? I can't defend Ellen as a person, per se, but you know how much easier you have it than Ellen Cleghorne? You know? Are you fucking insane? Some black woman? Do you know how fucking funny she had to be on that show?
O: Do you feel like you have to be twice as good to get the same opportunities other people have?
CR: You do have to be twice as good, just in that there's essentially a black slot that they've got to fill. When I got hired, they didn't hire Tim. That first year, I was it. Let's put it this way: If I was as funny as Jay Mohr, would I have gotten on Saturday Night Live? Let's be honest. No dis to him, but if I was as funny as Jay Mohr on my best night, every night with that material, would I have gotten on Saturday Night Live? I wouldn't have gotten an audition. I've got to be this funny to get breaks that guys like that guy get. Which is not to say that every black person that has been on Saturday Night Live has been a genius. I proved that I wasn't a genius, but everybody wasn't Eddie, who is a genius.
O: What was it like moving from Saturday Night Live to In Living Color?
CR: That was really cool. I was only there for like six shows before they cancelled it, but it was really good. I probably got a couple of things on that I wouldn't have been able to get on Saturday Night Live. I didn't have to explain shit. That was always my thing on SNL. It wasn't even about whether my idea was funny or not. It was more like, "Huh? What are you talking about?" There were some great people. Jim Carrey was still there at that point. I remember we all went to the première of Ace Ventura, and we thought it was pretty funny. We didn't know he was going to be the biggest star in the world, but we thought it was pretty funny. I remember we were doing the last show of the season, and he was doing this Honeymooners sketch using hip-hop slang—it's kind of hacky, but I remember Jim Carrey walking into everybody's office trying to get jokes for it. Not naming names, but the guys who were there for a long time at Saturday Night Live weren't hanging out in people's offices trying to get jokes. I saw a work ethic in Jim Carrey that I hadn't seen before. I was like, "Wow, this guy doesn't even know me, but he's like, 'You got any jokes for it?'" I thought he was going to be fine.
O: Before that, you were in New Jack City. How do you prepare for playing a crackhead?
CR: You smoke crack. See, that was my problem on SNL, too. There was a whole cultural thing going on that I was kind of a part of, but that I couldn't really express on SNL. You know, I'm on SNL and New Jack City, and Living Color's on, and rap's on MTV, and all this black stuff is happening. It's kind of a cultural explosion. Def Comedy Jam is happening and Martin's happening. I was like Charley Pride or some shit. It's amazing that I'm here now from that point.
O: Were you offered a lot of crackhead roles after New Jack City?
CR: I was offered a few drug-addict roles, but I didn't want them. There's nothing wrong with playing a crackhead when there's other black people around. I don't want to play Alan Alda's crackhead friend in a movie, not that anyone ever offered me that.
O: After that you, did CB4.
CR: It's got some good jokes in it. It's not a great movie, but it's got some jokes. It's way ahead of its time. It's weird. CB4 is probably my biggest accomplishment. I was young at the time. I didn't realize how hard it is to make a movie. The odds of actually making a movie are slim even if you're good. That was a great experience. That's all I can say. I introduced the world to Charles Murphy in CB4. N.W.A came to the première.
O: Then it was The Immortals, Sgt. Bilko, Beverly Hills Ninja…
CR: Those were weird years. I was off SNL. Living Color was done. I'm not sure I gave up, but I wasn't really thinking about being famous. I was just thinking about getting work and paying my bills. I don't know. The Immortals, Beverly Hills Ninja, and Sgt. Bilko, not to mention my guest appearances on The Fresh Prince Of Bel-Air and Martin… It's a weird time, because I wasn't really depressed or anything, but there was a sense that my moment had passed, that I had gotten my chance. I started taking those movies because they were offered to me—it wasn't like I had to read for any of them. In the case of Ninja, it was like, "Chris Farley, here's this guy that I used to share an office with who makes $7 million a movie, and I make nothing. Maybe I should just hang around. What went wrong here? Maybe I'm too arrogant. I need to do this movie." But that was the best period of my life creatively, because I started becoming a good stand-up in the sense that I wasn't writing to get on TV. I didn't think I was going to be on HBO or anything. I just started writing what I wanted to write, so I grew as a stand-up, because I didn't have anything else to do.
O: Did you feel like you had something to prove?
CR: Not really. It's weird. I never had anything to prove. My goals were small. My goal was to become a big enough stand-up that I wouldn't have to do radio. I could sell out a club, which is like 300 seats. If I got big enough, I could sell before I got there, and I wouldn't have to get up at 6 in the morning to do radio. That was pretty much the dream. I had no idea I'd be playing Madison Square Garden or anything.
O: Did you have to do morning radio?
CR: Yeah. I'm not going to bash those guys. They've got a gig. They've just got to get the people to work. They're not making Bullets Over Broadway over there. It's the wacky morning show in Cleveland or Cincinnati. And you're lucky to be on the show. Half the comedians bash these shows, but if they weren't on the show, they couldn't sell shit. Bash them when you don't need them. "Who needs these morning guys?" But then you can't sell like 180 seats. You should kiss the morning guy's ass.
O: Bring The Pain seemed like the beginning of a shift in your career.
CR: There was actually a special before that called Big Ass Jokes—that's on the Never Scared DVD for free. With Big Ass Jokes, I won a Cable Ace award. I'd never won anything before in my life. I was nominated against Margaret Cho and D.L. Hughley. Bring The Pain was the start of HBO wanting to have a relationship with me. By the time I got to Bring The Pain, I felt like I had a point to prove. I addressed it like it was it, that it might be the only shot I'd get, and I just learned to be relevant. I wanted to really, really make the most of it. And the fact that I was kind of out of show business helped, because that was all I had to do. No movies on the side. No TV. Just hit the road.
O: You're like Sylvester Stallone in Rocky, training for your one big chance.
CR: It's weird. Right before I did Bring The Pain, I'm in Atlanta in the Buckhead mall, buying underwear. And who do I bump into but Andrew "Dice" Clay. And he's buying underwear, too, because we're comedians. We're both from that Sam Kinison school of comedy where you get on a plane with a toothbrush and your coat and you just go. Buy clothes when you get there. So we start talking, and he said, "You're doing an HBO special? Watch Rocky. It'll all come back to you." I'm not going to sit here and talk here about Dice like he's Lenny Bruce or anything, but the guy did get more out of an HBO special than just about anybody in the history of cable. So I watched Rocky, and it did all come back to me. It was weird. Of all the guys to bump into. But it did help on Bring The Pain. Actually, Al Franken had a good story that helped me out on Bring The Pain, too: It kind of told me who I was, kind of insulted me, but at the same time helped me.
Tim McCarver told him a story about [Hall Of Fame pitcher] Steve Carlton. Every now and then, they'd be playing a game, and they'd let certain guys get a hit early in the game because they knew the guy wouldn't try as hard later. That was me. I'd write something funny, and then I wouldn't try as hard the next week on the show. So with Bring The Pain, I just tried to shake all of that shit. I just tried to do the best work I'd ever done. Maybe it is, I don't know. I'm actually partial to Bigger & Blacker.
O: Because you put that kind of pressure on yourself, was it vindicating that it resonated the way it did?
CR: It was vindicating before it even came out, because I knew what the audiences were doing. Again, I try not to get caught up with the critics. The critics like only a few people. Most of them aren't that funny. I'm always of the mindset that if only smart people like your shit, it ain't that smart. If a guy drives a truck and he doesn't get your jokes, something's wrong there. I'm not saying you have to dumb it down, but they sell newspapers to everybody, not just the smartest people in the country. Everybody buys the newspaper. Everybody kind of watches the news. Your comedy can appeal to a wider audience if it's funny. After the special, the response was great, but I'm telling you, if I won awards and was on Oprah and 60 Minutes and I was only playing clubs, it was a failure. It's all about the people showing up. If I'm just playing… No disrespect to people playing a thousand seats, but that's not where it's at.
O: What was it like being profiled on 60 Minutes? That had to be surreal.
CR: It was very surreal. It was surreal because even though I'm not a rapper, I am of the hip-hop generation, and people like me had never been on 60 Minutes. There have been black celebrities like Bill Cosby, but they were of another generation. The whole thing is like a blur. It's like it never happened.
O: How did your life change after Saturday Night Live?
CR: There were more opportunities. I was used to being recognized, but I went to a higher, weird level of celebrity. It's weird. You're not famous unless people's mothers know who you are. Everybody else, you think you're famous, but you're just hot, and heat cools off. I'll tell you this: Being on Oprah was the biggest thing that ever happened to me. Being on 60 Minutes, it's all right, but Oprah saying you're good is worth being on 60 Minutes 10 times. Does it mean you're funny? Not really. But just as far as people on the street, it's like, "Whoa."
O: Did you feel pressure when people started calling you the funniest man in America?
CR: I don't listen. I mean, nobody knows who the funniest person is. It's not like in the Olympics. It's very subjective. Chances are, whoever they're saying is, isn't. I don't feed into it. It's so meaningless. I'm from the guys that loved Eddie Murphy. Even though Eddie was the biggest guy, he never got any of the critical stuff. One of the main things I had to do as a comedian… I never really had a problem writing decent jokes, but I was too much of a snob to perform them. So I really had to watch Def Comedy Jam to get it. The worst Def Comedy Jam is better than the best Evening At The Improv, because the guys perform their fucking ass off. No matter what he's saying, you're getting everything the guy's got. That was important to me, to learn how to perform, to not be a snob who goes up to the microphone and tells jokes all snide.
O: Who do you think is funny?
CR: There are guys who make me laugh. Chris Tucker makes me laugh. Dave Chappelle makes me laugh and Adam Sandler makes me laugh and Woody Allen makes me laugh. Ellen DeGeneres is putting on a great show right now. There are a lot of funny people. I don't think people are the funniest.
O: Woody Allen and Albert Brooks were great comedians who became great filmmakers, and then stopped doing stand-up. Could you see yourself not doing stand-up anymore?
CR: I could see myself stopping. I'll stop when it's not good. It's not going to be, "Ooh, I'm a filmmaker, and this is beneath me." I'll stop when it's not relevant to my audience, if I'm really just telling jokes as opposed to talking about stuff I'm passionate about. Then I guess I'll stop.
O: So it's not a compulsive thing, where you'll always need the laughter of the crowd.
CR: The thing you need to understand, too, is that Woody and Albert, they're much bigger filmmakers than stand-ups. With me, it's the opposite. I go on the road, and that's where they treat me like a big shot. I go do a film, and it's like, "Oh, Chris is here. That's okay." When I go on tour, it's pretty plush at this level. I'm a stand-up. That's what people know me as.
O: It seems like a lot of really big stars reach a point where they no longer feel the need to be a comedian.
CR: At some point, you've said everything you have to say. You never know, though. The last time I saw Bill Cosby, he had all-new material. I'd love to be Cosby. I'd love to have a whole new hour and a half of new material at 66. But Cosby's a storyteller. Cosby's from jazz. He loves jazz, worships jazz, and his style is pretty Dizzy Gillespie. Me, I'm from hip-hop. I'm doing LL Cool J, I'm doing Run [DMC]. The rhythm is of old-school hip-hop.
O: You've hosted the MTV Video Music Awards, and you're known for not being afraid to lampoon the acts. Are you ever afraid of, say, making Hanson cry?
CR: I wouldn't dis them. I wouldn't. They're just kids. I've pulled my punches with a few people, where they seemed sensitive. TLC was one I didn't joke about. They weren't the best singers, and you could tell they were sensitive about it. It's weird. Britney Spears couldn't sing, but she was cocky about it, so I got to dis her. I like the MTV Awards, because you're hip by association. It's like, "Okay, I'm here, so I must be hip, since I'm next to all the hip people."
O: In Raw, Eddie Murphy talks about doing routines about Mike Tyson and then having Tyson come up to him, unhappy about his jokes. Have you ever been confronted by someone you've done jokes about?
CR: It has happened. I had a saying on the show, "Talk about what people do, not what they are." So if a guy's got a really shitty song or he sings it too much or whatever, you talk about the song. If you think he's gay, keep it to yourself. There's no need to talk about that. Jennifer Lopez has an ass you think is funny, fine. Don't talk about her singing. Talk about stuff that's out there already. Halle Berry trashes her car, that's funny. Her husband's in a sex clinic, that's her business, leave her alone. Crashing her car in a funny way is our business, though.
O: The hip-hop world has really taken to Pootie Tang.
CR: It's weird. When that movie came out, people were like, "Are you nuts?" Now, more people come up to me about that movie than any other one. Pootie Tang, to use a rap metaphor, would be my posse album. You know, Eminem's got his D12 records, Fat Joe's got the Terror Squad, Biggie's got Junior M.A.F.I.A., Nelly's got the St. Lunatics. I've got Pootie Tang. I had a ball doing Pootie Tang. I'm very proud of Pootie Tang. It's one of those weird movies where, in a perfect world, it would have come out on eight screens. It should have been allowed to go. But I love Pootie Tang. People rent it all the time. DVD sales are through the roof.
O: Could you see a special-edition Pootie Tang DVD coming out?
CR: I could do that. I could do a Pootie Tang 2, to tell you the truth. Just artistically. I'm not sitting here saying, "Yeah, I could make so much money." I just had fun playing four characters or whatever. It'd be fun to do something to get the guys back together.