CBS' Doubt is, at its core, a prototypical entry into the lawyer genre. Its characters make fiery arguments, trying cases ripped from the headlines. There's nothing yet extraordinary—save for a casting choice—about the series. But it has enough compelling material that it can't be written off completely.
Filling a The Good Wife-sized hole in CBS' line-up, Doubt stars Katherine Heigl as Sadie Ellis, a dedicated New York defense attorney. (Remember: Good Wife spin-off The Good Fight is streaming on CBS All Access.) Heigl's name now comes with an invisible asterisk attached after being denounced as quote-unquote "difficult" and appearing in a string of shitty rom-coms. Now, every time she takes on a new project, there's hand-wringing over whether she can redeem herself. Heigl is an energetic anchor here, but her newest endeavor shares something in common with her breakout one, Grey's Anatomy. Creators Tony Phelan and Joan Rater are veterans of that doctor tearjerker, and they clearly know the value of building a strong ensemble, given the one they have assembled here. Sadie's foil is Albert Cobb, played by Dulé Hill, who does the sturdy work he has for years. The protagonist's mentor and father figure, Isaiah Roth, is the legendary Elliott Gould, who approaches his role with an appealingly mischievous touch, while Laverne Cox has a magnetic capacity for portraying empathy as her colleague Cameron Wirth. Heigl can be hampered by the ham-fisted speechifying required by the script, but she's practiced enough that lazily inspirational dialogue doesn't defeat her.
The two weakest links in the main cast are the youngsters: Dreama Walker, late of the dearly departed Don't Trust The B—— In Apartment 23, and Kobi Libii, who has been on the likes of Madam Secretary and Transparent. It's not entirely their fault, as their roles are both vastly underwritten. Libii's Nick Brady has a backstory that could be the premise of an entirely different drama—he got his law degree while in jail for counterfeiting money—but instead he's a tertiary member of the team. Walker's Tiffany is an ambitious but naïve Iowan. It's early enough that they too could find their footing if the show can figure out a way to balance its various goals.
But a short attention span is the biggest problem plaguing Doubt's three episodes provided to critics for review. The show frequently feels like it's juggling too much, tackling multiple cases an episode on top of the driving personal drama. Unsure whether it wants to be more indebted to Law & Order or Shondaland, it ends up being derivative of both. Stop us if you've heard this one before: A powerful woman finds herself attracted to a man with whom she has a professional relationship, supplying her with a deep moral conflict. Yes, that's the vaguely sexist narrative that Doubt is peddling, and it's one Heigl played out on Grey's. (R.I.P. Denny.)
G/O Media may get a commission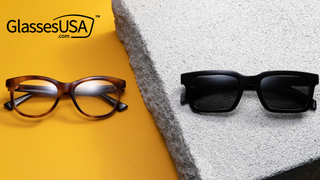 60% off frames
GlassesUSA.com Back to School Sales
Sadie is defending Billy Brennan (Steven Pasquale, less creepy than he was on The People V. O.J. Simpson), a successful, outwardly good-hearted pediatric surgeon charged with murdering his high school girlfriend. Sparks fly, Billy's innocence comes into question, and Sadie's ability to impartially perform her duties is tested. The tiredness of the plot would be easy to overlook if Heigl and Pasquale had enough chemistry to justify it. Instead, interactions that should be fraught with sexual tension are simply mundane. Sadie's quandary does have an unexplored connection to her past, which is revealed in a twist at the end of the pilot. Said reveal is intriguing, however. How could it not be? After all, it involves Judith Light, giving a performance that elevates the material around her. Light recurs, but the initial hour is packed with powerful guest stars (Donna Murphy, Bill Irwin, and Kathleen Chalfant) who, disappointingly, don't immediately return.
Aside from the Billy saga, Doubt also has a legal-dilemma-of-the-week structure, which is where Cox shines even if the cases have a whiff of familiarity. (A rape case that mimics real-life events at a fictional Hudson University? SVU has done that.) We would be remiss not to mention that Cox is making history as the first transgender series regular on broadcast television. It's a landmark moment, but one that is deftly underplayed with matter-of-factness. Cam is trans, but her storylines do not revolve around that. Instead, her identity informs, but does not define her.
Doubt needs some time to become compulsory viewing. If it would just focus and let its talented actors play off one another rather than splitting them up amid various tasks, it might end up being something more than just entertaining—within reason.