There's an old saying we like to toss around here at The A.V. Club, and it feels particularly appropriate today: "It's always Trailer Happy Hour somewhere." Yes, we already posted a Trailer Happy Hour today, with clips from Nightflyers and Deadly Class, but it's Monday and some of us work the late shift on Monday, so let's get a bit of the ol' hair of the dog and just ease into the rest of the work week with another tall, not-necessarily frosty mug of trailers. These all come from Fox, which has to fill up its schedule with something after gutting most of its lineup over the last week, and it includes Charlie Day's The Cool Kids, Lil Rel Howery's Rel, thriller series The Passage, legal drama Proven Innocent, and a return to the smarty-pants world of Cosmos with Possible Worlds.
---
The name Cool Kids is obviously supposed to be ironic, as this is actually a show about older people, but they are definitely cool older people. They talk about drugs, they talk about sex, and they've met their match in a new older lady who is somehow cooler than all of them. For better or worse, it looks very "weeknights on Fox."
---
Rel focuses on Lil Rel Howery, one of the breakout stars of Get Out, as he tries to put his life back together after his wife cheats on him with his barber. (Don't worry if that seems a little hard to follow, because this trailer makes sure you have plenty of opportunities to recognize the basic premise.)
G/O Media may get a commission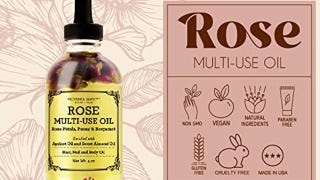 Provence Beauty Rose Multi-Use Oil
---
If Cool Kids looks very "weeknights on Fox," then The Passage specifically looks very "Friday night on Fox." It's about a team of underground scientists conducting experiments on people, with the cure for some kind of terrible disease depending on a little girl with no family. Unsurprisingly, that makes the underground scientists who are conducting experiments into the bad guys, as they often are.
---
Proven Innocent is about underdog lawyers fighting for the little guys, with an overarching story about a phony murder conviction from when the main character was a kid. It's all seems inspired by the Innocent Project, and it finally gives lawyers the spotlight they've never had on television before now.
---
Finally, Cosmos is back to make science cool once again. This new series, Possible Worlds, expands on the last series by talking about what our place in the universe is, and it looks like it will feature plenty of melodramatic voiceovers from Neil deGrasse Tyson. Hopefully he still has time to talk about the real important things that movies get wrong, though.
Anyway, this stuff will air on Fox during the 2018-2019 season.