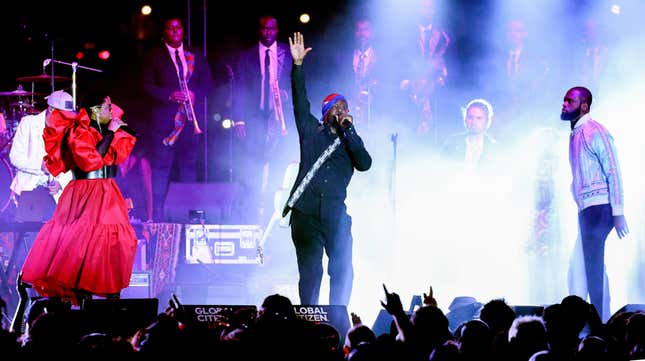 Over the past few years, the Fugees have attempted a few reunion tours—something that the band had previously indicated would never happen—tied to the 25th anniversary of the release of groundbreaking album The Score. One tour was announced in September of 2021 and then canceled a few months later (ostensibly) due to new surges of COVID cases. The official story was that, if they were going to do it, they wanted to do it right and not put a bunch of people at risk (though there were also reports of low ticket sales at the time). Then, a few months later, plans for a reunion tour were put on indefinite hold due to Fugees member Pras Michel's involvement in the 1 Malaysia Development Berhad scandal.
4 times Tina Turner reminded us why she's the queen of rock 'n roll
Michel was found guilty earlier this year of various federal charges stemming from his association with Malaysian businessman Jho Low, who had tried to influence American political figures on behalf of the Chinese government. According to CNN, the charges include "conspiracy to defraud the U.S., witness tampering, and acting as an unregistered agent of a foreign government." Michel hasn't been sentenced yet, but he is facing up to 20 years in prison.
So it's a pretty big deal that the Fugees all reunited onstage this weekend at the Roots Picnic music festival, because it now might really be the last time that ever happens. According to Deadline, Lauryn Hill was only announced for the headlining set, but she brought Michel and Wyclef Jean out for a six-song set that included "Killing Me Softly" and "Fu-Gee-La," among other hits.

The Fugees have announced any potential plans for their future, for obvious reasons, but there is presumably a chance that Hill and Wyclef Jean could tour on their own at some point.