Here's what's happening in the world of television for Tuesday, January 2. As you disembark, please remember that What's On Tonight is in the Eastern time zone.
Top pick
LA To Vegas (Fox, 8 p.m.): Greetings from the cockpit, folks: Just wanted to give you a quick update as we begin our descent into 2018, and offer some recommendations for once we've reached our destination. The future of the Fox Broadcasting Company is currently just like us—up in the air—but the network is forging ahead with a big week of midseason premieres, beginning with the 2017-18 TV season's funniest pilot. And we mean that in two ways: The premiere episode of LA To Vegas has an industry-best on-time laugh arrival rate, and it also features Dylan McDermott as the louche narcissist at the controls of the regional jetliner that carries a colorful cast of crew members and regular passengers—who include one-time UnREAL contestant Kim Matula, former Mindy Project OB/GYN Ed Weeks, and well-traveled character actor Peter Stormare—from La La Land to Sin City and back again. Don't worry: They get off the plane sometimes, too. We, on the other hand, aren't so lucky: The tower's saying we'll have to taxi through regular coverage and a wild card before we get to our gate. In a moment, flight attendants will be passing through the cabin to collect and sort any comments you might have, but until then—sit back, relax, and enjoy the remainder of your flight.
Regular coverage
Runaways (Hulu)
Wild card
Ellen's Game Of Games (NBC, 8 p.m.): Ladies and gentlemen, as we start our descent, make sure your seat backs and tray tables are in their full upright position. Make sure your seatbelt is securely fastened and all carry-on luggage that is not a component of a Double Dare-style gauntlet laid down for Ellen DeGeneres' personal amusement is stowed underneath the seat in front of you or in the overhead bins. Thank you, and on your mark, get set, go!
G/O Media may get a commission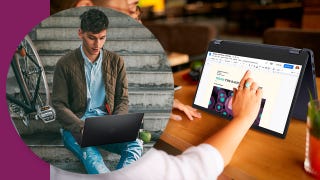 Ends August 15
Best Buy Anniversary Sale 2022
Ends August 15
Best Buy has a number of different promotions happening all for its Anniversary Sales Event. Laptops, tablets, TVs, you names it. Whether you're heading back to school or just trying to fill your home with some new tech, there is something here on sale that you've likely been waiting for.