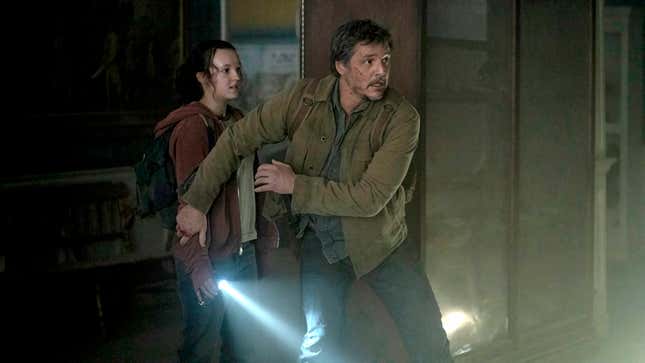 The pace of video games coming to the small screen has increased in recent years, and some of them have even been, well, if not truly great, at least somewhat popular. The animated series Castlevania, based on the horror-themed adventure game of the same name, has had a notable four seasons on Netflix, a platform notorious for its tendency to cancel shows that aren't massive hits right out of the gate. Netflix has also greenlit a second season of Arcane, based on the online strategy game League Of Legends. Last year's live-action adaptation of Halo on Paramount+ was not only the streamer's most-watched premiere ever, it was the most-watched show of 2022, beating out Sheridan-verse offerings like Yellowstone (although that show is currently only available to watch on Paramount+ outside the U.S.), 1883, and 1923. Imagine how much better Halo would have done if the producers hadn't antagonized fans with their outspoken disregard for the game's lore.

Lamar Johnson on "The Last Of Us" and post apocalyptic movies
Which brings us to HBO's highly anticipated video-game adaptation The Last Of Us. Taking the opposite of the Halo approach, the show promises to be very faithful to the game, only taking liberties when necessary to support the story as it was originally told. To ensure that, Neil Druckmann, who wrote the first game as well as an expansion pack and a sequel, is heavily involved as a writer and co-showrunner. HBO is showing every sign of confidence in the project, scheduling it in the prestigious Sunday night slot and marketing the hell out of it. Overall, Hollywood doesn't have a great track record of video-game adaptations that please both fans and critics, but this show may be the rare exception (granted, it's not a very high bar). We'll know for sure when it premieres on January 15, but we already have reasons to believe it's going to live up to the hype.

A game ready-made for prime time
The Last Of Us, which originally came out in 2013 and has had several re-releases since then, has become legendary among gamers not for the sophistication of its gameplay (which is fairly standard for an action-adventure shoot-em-up) but for the depth of its world-building and storytelling. This is where a lot of video-game movies go wrong, by shoe-horning in a totally new story, or by altering what exists beyond recognition. As storytelling mediums go, video games and filmed entertainment each require something different from their audiences. The Last Of Us straddles the line between the two, alternating between interactive and passive elements.

G/O Media may get a commission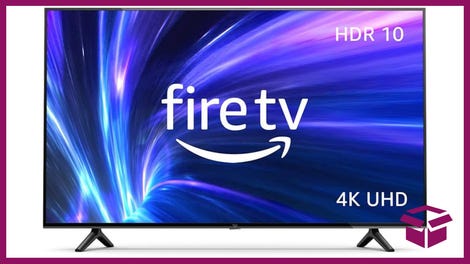 42% Off
Amazon Fire TV 50" 4K Smart TV
A good chunk of the game is devoted to cutscenes, which take the characters from one point to the next without the player's influence. It's easy to get caught up watching these scenes and forget you're playing a game at all. The transitions can be so seamless it's not always immediately clear when you're back in control, and even then it tends to push you forward in one direction without any other alternatives. The Last Of Us has an expansive world, but it's not an open one. This makes the task of bringing it to the screen that much easier. A lot of the physical and narrative design work has been done already. While there are some gaps that could be filled in here and there, the game already has a framework in place to give the show's creative team a starting point. It's even neatly broken up into chapters, making for clearly defined episode breaks.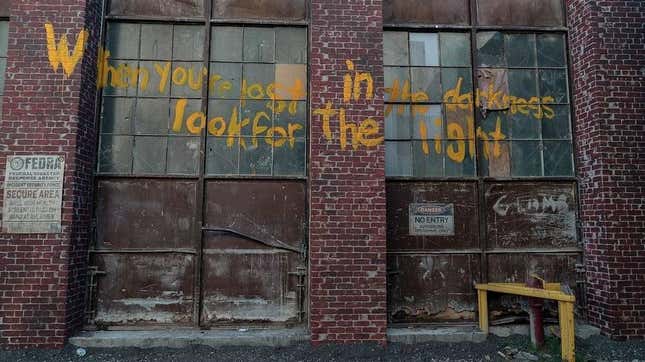 Taking the time to tell the story right
Similar to the way book adaptations naturally lend themselves to the TV format, The Last Of Us couldn't have been truly faithful to the game if it were made as a movie. By most estimates, it takes about 15 hours to complete the game from start to finish. Of course, that accounts for the time you have to spend fighting, crafting, looting, or solving puzzles (mostly navigational in nature, like searching for a ladder to climb or placing a plank in the right spot to cross a rooftop), but it still leaves a lot of plot left to cram into a feature-length movie.

Despite all that, there actually was a film adaptation in development at Sony in 2014, with Sam Raimi at the helm. The project ultimately fell apart, though, which probably underscored the need for a more understated approach. Druckmann has said that the notes he got from the studio were mainly along the lines of "make it bigger." It takes more than two or three hours to properly tell the entire story, and a series gives the narrative a chance to spread out and breathe the way it's supposed to, over the course of nine contemplative episodes.

One creator's vision, and a visionary creator
As we mentioned before, having the writer of The Last Of Us on board as a showrunner is going to be key in getting this adaptation right. No one knows this world better than Druckmann, and if there are things to expand upon for the series, he's the best one to ensure that any new material fits with what's already there. Based on the casting and reports from the set in Alberta, Canada, it seems like some of the story from the game's first expansion, The Last Of Us: Left Behind, will be incorporated into the first season. It provided a book-ended story that takes place before and after the events in the game. Who better to weave in the additional backstory elements than the guy who wrote them?

Druckmann has never run a show before, but he'll have help on this one from co-executive producer Craig Mazin. Mazin is no stranger to prestigious HBO projects, having previously written and produced the award-winning limited series Chernobyl. With that show, Mazin demonstrated an ability to break down the intricacies of nuclear physics so that anyone could understand them. That makes him a pretty good choice for a series about a zombie plague brought about by a quirk of evolution in a specific species of fungus.

While Mazin and Druckmann each bring something different to the table, they both seem to be interested in the duality of science—with all its wonders and horrors—and in drilling down to the ground level in order to examine its impact on ordinary people.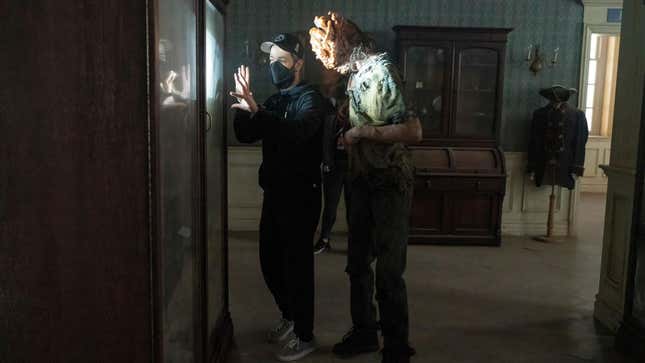 A carefully calibrated cast
Like the game, this show hinges on the strength of its two lead characters, Joel and Ellie. Joel is a hardened survivor who finds his heart somewhat less hardened when he takes a job escorting 14-year-old Ellie to safety through a post-apocalyptic, zombie-infested landscape. Part of the fun of the game is traveling with them on their journey and watching their surrogate father-daughter relationship grow along the way.

When fans of the game heard that Pedro Pascal and Bella Ramsey would be playing the leads, reactions were mixed (some were even upset that Pascal couldn't grow a beard like Joel in the game). What the detractors missed in that initial assessment was that physical resemblance is far less important (and they're not that far off anyway) than accurately replicating the chemistry between the characters. If Pascal and Ramsey can pull that off—and judging by their interactions in press interviews, they're certainly capable—everything else falls into place.

The inspired casting choices don't end there, though. Rounding out the cast are Nick Offerman (Bill), Murray Bartlett (Frank), Anna Torv (Tess), Gabriel Luna (Tommy), and Melanie Lynskey (as a new character named Katherine). They even brought in the original voice actors, Ashley Johnson and Troy Baker, in small roles as a treat for game fans.

From "start" to "game over"—and everything in between
Unlike a certain other zombie show we could name (and you probably could too), the inspiration for The Last Of Us is a complete story with a fully realized narrative arc. The first season will reportedly cover the entirety of the first game, plus some of the events in Left Behind. That's a much cleaner inspiration than, say, an ongoing comic series with nearly 200 issues to turn to for source material. If the series gets a second season there's The Last Of Us Part II to borrow from, but the creators haven't expressed any interest in carrying on beyond that. Whatever happens in the future, we know that this first season already has a reliable road map, and as any gamer knows, that can be a very handy tool.