Maisie Williams and Sophie Turner are undoubtedly two of Game Of Thrones' brightest young talents, not to mention IRL besties. It seems insane, then, not to capitalize on the goodwill the pair have built up on the landmark series. It wouldn't be hard, after all, what with both starring in a pair of upcoming X-Men properties. Turner's reprisal of Jean Grey comes in next month's Dark Phoenix, while Williams is slated to debut her Wolfsbane in New Mutants, should that film ever find release. It would be a shame if it didn't, says Williams in a new Rolling Stone profile, because it would be "ridiculously stupid" not to intersect their two corners of the X-Men universe.
Sharon Stone made a fraction of what Michael Douglas did for "Basic Instinct"
She's not horribly optimistic, though. "Who knows when the fuck that's gonna come out," she says, confirming recent reports that the much-ballyhooed reshoots to "make it scarier" have yet to happen. "Hopefully this interview will make everyone hurry up a little bit!" she added with a smile. We hope so, too, though it appears the Disney-Fox merger is to blame, and one imagines the wheels are going to continue rolling slowly.
As for Dark Phoenix, Turner subtly shades X-Men: Last Stand, which told the same story of Jean Grey's transformation into the chaotic Phoenix, by calling the new film "Dark Phoenix done right." She adds, "Every other scene in Dark Phoenix is, like, the most intense scene I've ever done." She also takes a moment to echo Rami Malek's remarks about disgraced filmmaker Bryan Singer, who directed Turner in 2016's X-Men: Apocalypse. "Our time together was, like Rami said, unpleasant," she says.
Williams also offers a few teases in regards to Game Of Thrones' final season, namely that it harkens back to the show's first season, a claim that's supported by some recent press stills of Kit Harington's Jon Snow. "After I read season eight, I watched season one—there's a lot of similarities," she says. She adds that season eight is when Arya starts "to feel again for the first time."
G/O Media may get a commission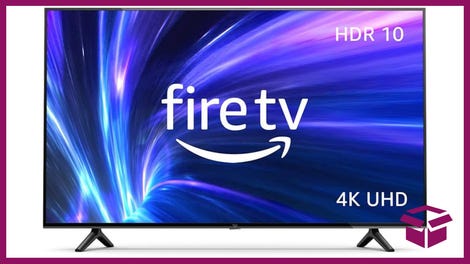 42% Off
Amazon Fire TV 50" 4K Smart TV
Faceless no more? We'll find out when Game Of Thrones returns on April 14.