As we've seen in the recent reports on the rise of all the little Khaleesis, Elsas, and Skylers out there, people are increasingly turning to pop culture to name their babies, rather than the more traditional method of naming them after the wealthy relative they hope to flatter into handing over their inheritance, or just some flower or some shit. And because people no longer have time to wait a whole 9 months for their babies, delicious baby name preserve Nameberry has already released its midyear list of 2014's Top 100 most-searched baby names, which demonstrate all over again movies and TV shows' influence on a generation of kids who will soon grow to resent them, should their parents actually bestow those names upon them.
Topping the list for boys is Asher, which is a Biblical name meaning "Son of Sean's Friend Ingrid, Who Is Pretty Cool." Meanwhile, the No. 1 name for girls is Imogen, meaning British actress Imogen Gay Poots could soon no longer feel embarrassed about her name. Also making strides in boys' names are Declan (suggesting an influx of Elvis Costello fans); Atticus, Finn, and Oliver (suggesting an influx of people who want you to know they read a book); and Silas, Jasper, Milo, and Ezra (suggesting an influx of 90-year-old babies).
But in terms of fastest-rising boy's name, nothing beats the No. 42 debut with an accurately counted bullet of Archer. It falls on the chart just behind the presumably Point Break-inspired Bodhi—of which the animated Archer would no doubt approve—and ahead even of names like Alexander and Zachary, who will never be cool super spies or bank-robbing surfers, sorry. Tangentially related, "Evelyn" comes in at No. 29, suggesting the influence of Adam Reed cartoons is even greater than imagined.
In fact, you would be hard-pressed to find a boys' name that can't be attributed to pop culture, if you deliberate go looking for it in order to write a blog post: Django at No. 46, ahead of even Andrew, whose name will never sound cool no matter what past participle you put behind it; Axel coming in at No. 96, no doubt as viral promotion for Beverly Hills Cop 4; Arlo at No. 97, thanks to Justified fans who are assholes, etc.
On the girls' side, Khaleesi and Katniss continue to make strong showings for future embarrassed women, as does The Fault In Our Stars-inspired Hazel, from parents willing to openly tempt terrible fate because of their love of young-adult fiction. (Ditto Piper, by parents willing to do the same for love of Orange Is The New Black.) In conclusion, we are moving toward a future population composed entirely of walking references. Better claim "Sixseasonsandamovie McGillicudy" for your spawn now. 

G/O Media may get a commission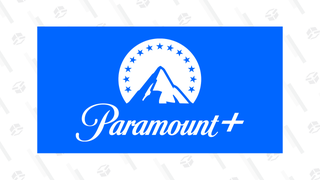 One month free
Paramount+ One-month Free Trial
[via Uproxx]