As part of its slow yielding of all its original programming to people singing, preferably in green tights, NBC is preparing an event series about the legend of Robin Hood—one that will incorporate songs in a way that isn't entirely clear yet, in our current limited mindshare. But allow one of its producers to explain how they are nevertheless totally disrupting the musical paradigm, while also mentioning Beyoncé.
"These projects are not typical musicals—we don't have dance numbers and kick lines," scoffs Tim Bogart, co-founder of Boardwalk Entertainment, about your outmoded ideas of streamlined music integration. "But it's also emerging at a time where Beyoncé releases a video album—not just a music album—and where most people watch music on YouTube." And now these exciting innovations in visual, yet non-kick-line-based music delivery systems have paved the way for NBC's Robin Hood & Marian, which Bogart believes will take "this new form" of synchronizing music with moving images "to the next level." Oh, are you still on the old level? Stay there and dance, granddad.
Part of that "next level" will involve a touring Robin Hood & Marian stage show, in which music will be seamlessly combined with live visuals—like YouTube, but using flesh-people. Recently, Beyoncé has been testing out a prototype of this model across various arenas, to the considerable interest of developers.
In addition to transforming the 14th-century ballads of Robin Hood & Marian into the Beyoncé of TV shows, Boardwalk is also working with NBC on a series about music in the 1970s. "What not everyone realizes about the '70s is just how much the culture was informed by the corporate world's drive to control, package and profit from it," said Bogart, without a hint of irony, of his latest attempt to package the 1970s music culture and profit from it. Bogart has also long been prepping Spinning Gold, a movie starring Justin Timberlake as his father, 1970s music manager Neil Bogart, whose corporate drive to control, package, and profit from faddish music trends made it possible for his sons to one day make movies and TV shows subtly critiquing it.
Like that movie (and HBO's Martin Scorsese/Mick Jagger drama, and the similar drama that Showtime tried to launch), the event series, tentatively titled The 1970s, will cover the music industry during the 1970s, a wild time when haystacks of cocaine clad in zippered jumpsuits recorded songs about dancing on roller skates, and everyone became millionaires.
G/O Media may get a commission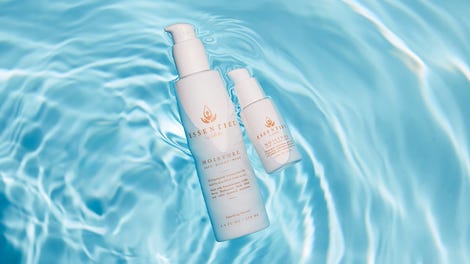 20% off
Essentiel by Adele
Brought in to oversee the casting of the contemporary artists who will play those '70s icons is The Voice's Adam Levine, Lord of Karaoke, who was naturally the first artist NBC thought of for a project that celebrates the days before corporate influence clamped down on music, rendering it a safe pastiche of recycled ideas. Levine will now help these artists re-record old hit songs for a network miniseries and its accompanying soundtrack.
As of now, The 1970s is not being developed as a touring stage show, with NBC first waiting to see whether audiences are rendered into ash in the future being blazed by its Robin Hood musical.