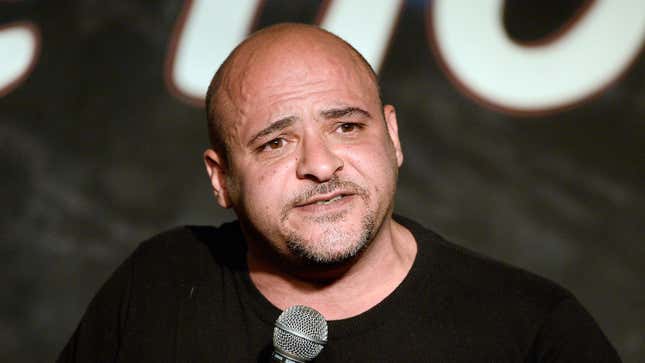 Mike Batayeh has died. A comedian and actor best known for his role in three pivotal episodes of Breaking Bad—where he played Dennis Markowski, the manager of the laundromat hiding Gus Fring's meth superlab—Batayeh appeared in several other TV shows, and was a well-known comedian originally hailing from Michigan. Per The New York Times, he died in his home on June 1, from a heart attack. Batayeh was 52.
Jamie Lee Curtis on big swings, mental health and "Halloween Ends"
Batayeh's parents moved to Michigan from Jordan in the 1950s; he grew up in the area before moving to Los Angeles to pursue a career as a comedian and an actor in his 20s. He started picking up TV credits in the late 1990s, starting with an appearance as a cab driver in an episode of Everybody Loves Raymond. He eventually began adding film credits to his resumé, including appearances in movies like the 2006 satire American Dreamz and Adam Sandler's Don't Mess With The Zohan, while continuing to work as a stand-up in both California and New York.
According to interviews, Batayeh had never heard of Breaking Bad when he auditioned for the role of laundromat manager Dennis—but then, when he found out the role was recurring, went back and watched the show's pilot, and was immediately hooked. (He told interviewers that he wasn't a huge TV watcher, noting that Breaking Bad was one of two shows he'd watched all the way through—the other being It's Always Sunny In Philadelphia, which he also appeared on.) His character had a memorable exit: Burnt to death as part of a "tying up loose ends" montage in the show's fifth season.
According to family members, Batayeh moved back to Michigan in 2016 to help care for his sister Jeannie, who died from cancer later that year. He continued to work as a stand-up through the rest of his life. Per The Detroit Free Press, his family is asking for memorial contributions to The Clark Park Coalition Fund, an organization that provides recreation and mentoring programs for youth in southwest Detroit.