It was to be a fourth down like any other. Late in the third quarter, the Indianapolis Colts' drive had stalled at their own 37-yard line, but they trailed their heavily favored rivals, the New England Patriots, by only six points. Indianapolis would punt the ball to the Patriots and rely on their defense to keep the scurrilous New Englanders at bay (as the Colts defenders had done on the previous two possessions). When you get stuck in your own territory, you fall back to the field-position game. It's how NFL football is played.

But Indianapolis Colts coach Chuck Pagano did not come to Lucas Oil Stadium that day to play football. He was there to create art. With the 37-yard line as his canvas, Pagano scattered his players, splashes of gleaming white on the TV screen, in a startling unbalanced composition. The Patriots, accustomed to the staid symmetrical formations favored by establishment thinkers, were confused by the display. Perhaps the New England special-teamers were even afraid, as Indianapolis' daring heterodoxy expanded their minds against their will.

Then came the "snap." I use quotation marks because it was a pointed, high-minded satire of a traditional snap, one that exposed the crudeness of this American pastime. We traditionally imagine the snap as an instant that ignites a frenzy of competition—such thrilling beauty we perceive in our collective delusion! In the paradigm-shattering imagination of the Colts punt squad, however, the snap was laid bare for what it is: a large man touching a leather orb against his spandex-covered ass. Indianapolis wide receiver Griff Whelan squeezed the football against his rectum for an extra second, making spectators complicit in his base Freudian impulse. Finally, safety Colt Anderson withdrew the tainted seed from Whelan's pantomimed ovipositor as the Patriots converged to end the spectacle, unwilling to have their beliefs challenged any further by the Colts' iconoclasm.

G/O Media may get a commission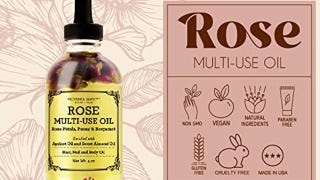 Provence Beauty Rose Multi-Use Oil
"No, not at all," Pagano would say later when asked if he regretted the bizarre play call that essentially delivered victory to the Patriots. Why would he regret it? Transgressive artists do not question their masterpieces; they question the status quo. Still, NFL pundits spent the week mocking the Indy coach's supposed blunder, and I suppose such small-mindedness is to be expected. Hey, people laughed at Luis Buñuel, too. (He was telling a joke at the time, but the point remains.) The good news is that the Colts are liable to win their perennially weak AFC South division, which will give Pagano an opportunity to showcase a new triumph of surrealism on the postseason stage. And then he will be fired, because this league has no respect for true genius.
Buffalo Bills vs. Jacksonville Jaguars — Sunday, 9:30 a.m. Eastern, Yahoo/CBS (local affiliates only)
NFL fans have long wondered when the league will stop forcing us to watch games on our luminous big-screen televisions and allow us to view this sport the way it was meant to be seen: in a browser window on the homepage of a failing web portal. That moment finally arrives on Sunday, when Week 7's shittiest, London-est contest will be broadcast via a netcasted webcast on Yahoo—and simulcast on CBS telecasts in Buffalo and Jacksonville. Not even DirecTV Sunday Ticket subscribers will be able to watch this game on television. If you don't live around Buffalo or Jacksonville (the Yahoo of American cities), it's the web or nothing.

For the NFL, this online experiment is an opportunity to bring pro football to a new audience—namely, people who don't own a TV set and never updated the bookmarks that came with their copy of Netscape Navigator. Meanwhile, Yahoo stands poised to extend its reputation as a money-hemorrhaging graveyard for niche-appeal streaming content. The purple portal lost $42 million last quarter on Community and a couple of other shows that apparently existed. Now Yahoo hopes to make some of that money back by preying on football junkies so pathetic that they will wake up early Sunday morning to see two thoroughly mediocre teams muck around on the other side of the Atlantic Ocean. And it's still a better plan than the Community deal ever was. The Block & Tackle prediction: Buffalo 16, Jacksonville 12.
Philadelphia Eagles vs. Carolina Panthers — Sunday, 8:30 p.m., NBC
The Carolina Panthers are 5-0, making them one of five undefeated teams in the league—the most at this point in a season since the 1970 AFL-NFL merger. They'll defend their spotless record on the marquee Sunday Night Football stage, and hopefully such a prominent platform will help the Panthers quell persistent rumors that they are an imaginary football team. Indeed, many in the football press are convinced that these so-called "Carolina" "Panthers" are just something out of a half-remembered dream. After all, Carolina isn't even a real state! It's probably just a state of mind, as these headlines imply:
Football scientists and philosophers have spent weeks grappling with the question of whether the undefeated Carolina Panthers' existence is real—specifically, for real—or merely a simulation contained within a higher, inaccessible plane of being. The only way to know for sure is to observe whether the Panthers continue to win football games. If they do, then the tenets of football ontology hold that they are for real. If the Panthers lose a few games, though, their failure will provide equally sound confirmation that they were only a collective hallucination, or perhaps a hiccup in the multiverse, like that Berenstain Bears thing.
The question is, how much winning does it take to prove that the Panthers belong to our reality? That is a matter of dispute. After Carolina's win against Seattle in Week 6, ESPN's David Newton published a research paper entitled, "Victory in Seattle answers question, 'Are Panthers for real?'" (Abstract: "They proved to be legit.") Meanwhile, The Washington Post's Neil Greenberg examined the same data only to conclude, "The Panthers just beat the NFC champion Seahawks in Seattle. It proved nothing." Perhaps no amount of winning can free the Panthers from their existential purgatory, but they must try nonetheless. With a victory against the erratic Eagles on Sunday, the Panthers can continue their hopeful march toward for-realness. The Block & Tackle prediction: Carolina 35, Philadelphia 21.
Quick-Hit Picks
Here are Block & Tackle's final score predictions for the rest of the Week 7 slate. (A bit of a shorter column this time around, folks. It's been that kind of week.) All Block & Tackle predictions are guaranteed to be correct. If there is a discrepancy between a prediction and an actual football game, the football game is wrong.
Seattle Seahawks vs. San Francisco 49ers (last night, 8:25 p.m., CBS/NFL Network): Seattle 24, San Francisco 20. Courtesy of loyal Block & Tackle reader Shrike T. Avatar, here is a GIF of 49ers quarterback Colin Kaepernick being frightened by a dragonfly.
Tampa Bay Buccaneers vs. Washington (Sunday, 1 p.m., Fox): Tampa Bay 10, Washington 9.
Atlanta Falcons vs. Tennessee Titans (Sunday, 1 p.m., Fox): Atlanta 28, Tennessee 13.
New Orleans Saints vs. Indianapolis Colts (Sunday, 1 p.m., Fox): Indianapolis 27, New Orleans 11. New Orleans quarterback Drew Brees has learned a lot from menus advertising alligator-stuffed shrimp.

Minnesota Vikings vs. Detroit Lions (Sunday, 1 p.m., Fox): Detroit 21, Minnesota 14.
Cleveland Browns vs. St. Louis Rams (Sunday, 1 p.m., CBS): St. Louis 16, Cleveland 13.
Houston Texans vs. Miami Dolphins (Sunday, 1 p.m., CBS): Miami 19, Houston 17.
Pittsburgh Steelers vs. Kansas City Chiefs (Sunday, 1 p.m., CBS): Pittsburgh 31, Kansas City 0. The Pittsburgh Steelers noticed that you were talking about Back To The Future Part II. They would also like to express their fondness for that particular motion picture.

New York Jets vs. New England Patriots (Sunday, 1 p.m., CBS): New England 20, New York 17.
Oakland Raiders vs. San Diego Chargers (Sunday, 4:05 p.m., CBS): Oakland 24, San Diego 23.
Dallas Cowboys vs. New York Giants (Sunday, 4:25 p.m., Fox): New York 4, Dallas 2.

Baltimore Ravens vs. Arizona Cardinals (Monday, 8:30 p.m., ESPN): Arizona 27, Baltimore 15.
Block & Tackle prediction record for 2015 season: 91-0
Erroneous football games played last week: 4
Erroneous football games played overall in 2015: 29
Block & Tackle Week 7 Picks: Pocket Edition