Netflix viewers weary of the big-city life depicted in shows like Love and Daredevil might be tempted to take a trip to The Ranch, a new sitcom starring Ashton Kutcher and Danny Masterson, basically playing grown-up versions of their That '70s Show characters. The series, from Don Reo and Jim Patterson (of Two And A Half Men infamy), eschews the country's coasts to focus on life in the "other" America, where the cattle ranchers roam and the Colt (Kutcher) and the Rooster (Masterson) play. The Ranch is also about a prodigal son and his taciturn father, with a couple of will-they/won't-they storylines thrown in for good measure. Despite its remote setting and small cast, The Ranch feels overrun with people and ideas.
The Ranch stars Kutcher as Colt Bennett, a burnt-out quarterback who returns to his Colorado ranch home still in pursuit of a semi-pro career. The 15-year absence hasn't endeared him to his father, Beau (Sam Elliott), who worries that life away from the ranch has made Colt as soft as the Uggs he wears. Father and son bicker for a while about Colt's time in the outside world, which—as Rooster reminds him—was enjoyed at the expense of his family (ah, the wisdom of fowl). But this culture clash is over almost as quickly as it began, and Colt settles right back into a life of boozy late nights and early mornings as a ranch hand.
Once relative tranquility has been restored, the series moves on to ponder the life of a rancher, and how it fits into the modern world and its trappings. The Bennett ranch has hit hard times, and Beau is only too eager to show his sons just how rustic life can get. The result is a far cry from TV Westerns like Bonanza, even though it gives Elliott a chance to shine as the stern patriarch and foil to his goofy, hard-drinking sons. Beau's a salt-of-the-earth conservative who's against big government and banks, and prefers to fill his home with guns (and his mattress with his money). His views are mostly played for laughs, but they're shared by his sons, who do things like put their phones in the fridge to thwart government tracking, or swoon over George W. Bush.
Although it could stand out for adding a right-wing family to the TV landscape, The Ranch doesn't commit to this notion. There's no reason Colt and Rooster's freewheeling ways and conservative ideology have to be mutually exclusive, but the latter mostly serves as a punchline, or a button to a scene. Reo and Patterson, who are credited as writers, seem hesitant to give viewers a family of Archie Bunkers. Luckily, the character of Maggie Bennett (Debra Winger) provides some much-needed nuance.
G/O Media may get a commission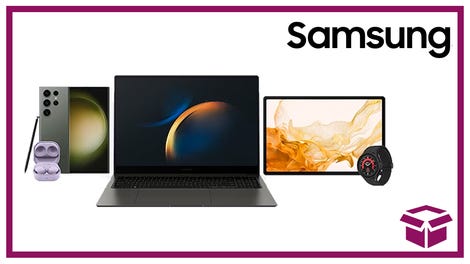 24 hour deals
Discover Samsung - Daily Deal
Maggie has been estranged from Beau for years, but as the owner of what's probably the only bar in town, she sees (and sleeps with) him regularly. She's loving yet tough, and just as suited to a life in the mountains as he is. Although Beau's infidelity is hinted at (then disproved), Maggie left the ranch after her boys were grown, to start writing the next chapter of her life. Winger is charming and sympathetic as the kindly barkeep; she's also tasked with doing most of the heavy lifting for the women in the cast, as Elisha Cuthbert is underutilized as Colt's old flame Abby.
It isn't unheard of for a sitcom to quickly dispense with the conflict it generates, but ditching narratives so often runs the characters—and the viewer—ragged. While Elliott looks at home in the Rockies, and his deliberate drawl helps slow down the show's frenetic pace, the series can't settle into a rhythm, so his performance isn't as affecting as it could be. (He and Winger should really have their own show—or shows.) The Ranch acts as an anthology series within a series, burning through multiple premises in an episodic fashion, which is ultimately just unsatisfying.