The story of Hal Ashby, the New Hollywood's designated hippie, ended unhappily—a dispiriting 1980s comedown of forgotten features and high-profile legal problems before his death from cancer at the age of 59, having never made a comeback. But even in his '70s heyday, Ashby cut an unlikely figure. He didn't direct his first feature, The Landlord, until he was 40. Before that, he'd been a successful editor, and won an Oscar (his only one) for his work on In The Heat Of The Night. But he never gave the impression of being an old studio hand—or having ever worn a suit, despite ample photographic proof to the contrary. With his shoulder-length graying hair, Gandalf beard, and matching nimbus of marijuana smoke, the Ashby of the '70s looked like a beach bum, a dropout. He chain-smoked joints on set and in the editing room and signed his production memos, "Much peace and love." Taking swipes at the hypocritical straight world, he made offbeat movies: Harold And Maude, The Last Detail, Shampoo, Being There.
Some familiarity with these and other titles is a must for anyone coming into Amy Scott's documentary encomium Hal; on the near-zero chance that someone who isn't at least extremely familiar with the man's work ends up watching the film, they will find themselves shit out of luck. That's because, despite all of the assembled documentary bric-a-brac (extended clips, archival materials, interviews with celebrity fans and collaborators, excerpts from letters and memos read in voice-over by Ben Foster, etc.), the movie is remarkably short on necessary context—including basic plot details of some of the films in question. We get sound bites about the supposed Trump-era prescience of Being There and a story about its final shot of Peter Sellers walking across the water, but no clear idea of what the film is actually about: an illiterate gardener who becomes a political guru to the power-playing Washington elite.
Nor, for that matter, is there any mention of the fact that Ashby made the film back-to-back with the forgotten Secondhand Hearts. Ashby presents a tricky case for the reassessment-minded. His career had no shortage of obscure and misbegotten entries: his early '80s concert films for the Rolling Stones and Trans/Shocking Pinks-era Neil Young; his jobbing TV work, including the pilot for Jake's Journey, created by Monty Python's Graham Chapman; the troubled mid-1980s feature The Slugger's Wife, written by Neil Simon. But Hal isn't a deep dive. Its interviews skim the best-known films of Ashby's career (plus the '80s flops Lookin' To Get Out and 8 Million Ways To Die, because, as they say, the talent was available), most of his which were recognized in their time. Some were sizable critical and commercial hits, and with the exception of Harold And Maude, his consciously kooky comedy about a May-December romance, every movie he made in the '70s was nominated for an Oscar. He was, despite outward appearances, a respectable filmmaker. His films had antiestablishment overtones—but it's not like the American cinema of the time was otherwise bursting with rah-rah paeans to authority, uniforms, or the government.
G/O Media may get a commission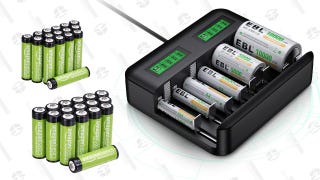 It's true that the suits never liked him. But compared to the other up-and-comers of the New Hollywood era—self-appointed auteurs who went way over budget and pushed harder than they could be shoved—Ashby was a pussycat. Sure, he could be erratic; ganja might have been his drug of choice, but some more sinister and snortable substances were involved, too. (Portraying Ashby as an artist in perpetual conflict with the Man, Hal acknowledges his cocaine problem without ever really acknowledging that it was a problem.) But actors seemed to appreciate his hands-off and unobtrusive style, even when the results were mixed. As Jeff Bridges bellows with full Bridges-ian enthusiasm late in the film, "You gotta look at the pudding that is coming out of this guy's oven, man!"
Much of Hal is like this: fond, inarticulate, full of fuzzy reminiscences from Ashby's friends (including Norman Jewison, cinematographer Haskell Wexler, and Coming Home and Lookin' To Get Out star Jon Voight) and general admiration from Ashby-influenced directors like Judd Apatow, David O. Russell, and Lisa Cholodenko. Though clearly aimed at fans, it presents only a chummy overview of his life and career, too superficial to work as a biography, an in-depth appreciation, or even a primer. Over and over, we hear about how Ashby's films were "character-driven" or "important." (To which one might say: It was the '70s—what else is new?) But Hal is at a loss to explain what his "pudding" might have been—the art that set Ashby apart from his peers. To figure that out, one might be better off watching a film like The Last Detail. Or rewatching it, considering Hal's target audience.