Top pick
The 69th Annual Tony Awards (CBS, 8 p.m.): Alan Cumming and Kristen Chenoweth are hosting, which hopefully signals that the Tonys are ready to stop trying to appeal to TV Folk and embrace their delightful screwball roots. We're holding out for a guest appearance from Eli Gold and…whatever Kristen Chenoweth's name was in Boy Next Door, we were distracted by her Kate Gosselin hair (/Guzman's abs) (/J Lo's reading glasses) (/psychotic script).

Also noted
NBA Special: Jimmy Kimmel Live: Game Night (ABC, 7 p.m.): Jimmy Kimmel and assorted famous friends are here to get you PUMPED UP for the

2015 NBA Finals (ABC, 8 p.m.): Warriors vs Cavs! Rivalries! Tensions! Running high!

Golan The Insatiable (Fox, 9:30 p.m.): Caroline Framke is gonna try out regular coverage of these delightful homicidal weirdos for a few weeks, so join her for tonight's episode in which Golan and Dylan try to stop spring.

Salem (WGN, 10 p.m.): We haven't shouted out LaToya Ferguson's reviews of witch soap Salem in a while, so let us do that now for an episode entitled "Til Death Do Us Part," which sure seems like an omen of dark things to come. Also, did we mention it's a witch soap?

Regular coverage

Game Of Thrones (HBO, 9 p.m.)
Happyish (Showtime, 9:30 p.m.)
Silicon Valley (HBO, 10 p.m.)
Penny Dreadful (Showtime, 10 p.m.)
Veep (HBO, 10:30 p.m.)

G/O Media may get a commission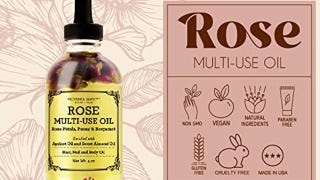 Provence Beauty Rose Multi-Use Oil
What else is on?

Last Week Tonight (HBO, 11 p.m.): After promising to sample some of the most disgusting offerings from FIFA's sponsors if they got rid of Sepp Blatter, John Oliver is in a bit of a pickle, because Sepp Blatter then promptly resigned. Tune in tonight to see if he makes good on his word, which would include taking a bite from each item on McDonald's dollar menu even though it looks like "food that has been cursed by a vindictive wizard."

The Grace Helbig Show (E!, 11 p.m.): Helbig is joined by her friends Mamrie and Hannah Hart (no relation, except that they both do YouTube things), and also, THE ROCK. We're holding out for his romcom with Hayley Atwell, but this'll certainly do in the meantime.

French Open: Men's Final (NBC,11 a.m.): With Federer and Nadal out, Roland Garros is set to reward a dude who's never won the title before.

The Last Alaskans: Winter Is Coming (Animal Planet, 8 p.m.): Okay, Animal Planet.

Notting Hill (POP, 3:30 p.m.): We're just a disembodied third person plural entity, standing in front of the Internet, asking it to stop using this joke construction.

In case you missed it
Comedy Bang! Bang!: Sklogg Flickerman and LaToya Ferguson say goodbye to trusty bandleader Reggie Watts.