With Making A Murderer still picking up speed as it captures a streaming nation's attention, there's plenty of news and content related to the show hitting the internet on a daily basis.
Today, for instance, came chatter about a 2009 court filing Steven Avery made claiming that his brothers could have been responsible for the murder of Teresa Halbach. TMZ posted the incendiary charges made by Avery, and they should serve to fill in some blanks for Murderer viewers who wondered what was going on elsewhere on that 40-acre Manitowoc property. In the documents, Avery notes that his brother Charles was charged with "sexually assaulting his wife by holding her down and trying to strangle her with a phone cord before having intercourse with her" and has "a history of aggression toward women who visited the family's junkyard," even garnering a police complaint from one woman who told cops she was afraid of Charles' aggressive advances, which included deliveries of flowers and money to her home. The documents also cite incidents with two other women who felt threatened by Charles' lack of boundaries. As TMZ notes, "according to the docs, all of these women were allegedly harassed by Charles within a month of the time Teresa Halbach went missing." Brother Earl has also faced down the long arm of the law, having previously pled no contest to sexually assaulting his two daughters.
Avery's documents certainly shed a little more light on Murderer's assertion that Steven's case has torn the family apart, especially since these filings not only suggest that his brothers could be guilty of murder, but also allege that they had a motive to frame him "because they were fighting over the family business and were jealous he was on the verge of a multi-million dollar settlement for being wrongfully convicted of sexual assault."
In other news, the "pardon Steven Avery" petition on WhiteHouse.Gov has now garnered over 100,000 signatures, meaning that the President's office is now required—by its own standards—to reply. Given that Avery was convicted on a state charge, and not a federal one, the President has no authority to actually pardon Avery, and thus will probably just say as much. Still, he—or one of his office-bound staffers—has to say something, and that's what the signatories probably wanted.
On that same tip, Wisconsin Governor Scott Walker said today that he won't pardon Steven Avery. In a statement, Walker's press secretary Laurel Patrick noted that early in his administration Walker said he wouldn't issue any pardons, and that's something he's standing by. As Patrick notes in the statement, "those who feel they have been wrongly convicted can seek to have their convictions overturned by a higher court."
G/O Media may get a commission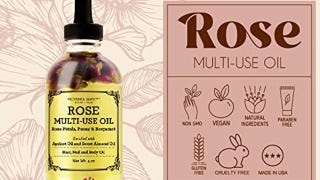 Provence Beauty Rose Multi-Use Oil
In slightly less bleak Making A Murderer news, Milwaukee Journal Sentinel reporter Tom Kertscher, who covered Steven Avery's 2007 trial, live-tweeted his MAM marathon over the past couple of days. Kertscher, who is featured in Murderer, has some interesting insider thoughts related to both the case and the docuseries, some of which are below. Those who can't get enough Murderer can certainly take a deep dive on Kertscher's Twitter and over at the Journal Sentinel's site.