Here's what's happening in the world of television for Thursday, February 28. All times are Eastern.
---
Top pick
Better Things (FX, 10 p.m., third-season premiere) / Brooklyn Nine-Nine (NBC, 9 p.m.): A wealth of riches, that's tonight. Forget the return of RuPaul's Drag Race, with Miss Vanjie in tow. Let's disregard the continuing wonders of this excellent season of Broad City, and bypass the How To Get Away With Murder season finale. Any of those things would be worthy of your time. But the return of Pamela Adlon's remarkable Better Things—now sans Louis CK—cannot be denied. The third season begins with an episode called "Chicago," so welcome to the neighborhood, Fox family, even if it's only for a bit. We're so glad to see this show back on the air, and in such fine form.
Tonight also marks the Brooklyn Nine-Nine directorial debut of Stephanie Beatriz, who plays Rosa Diaz. That alone is worthy of notice—go get 'em, Stephanie!—but "He Said, She Said" is also Nine-Nine's response to #MeToo. That's the kind of thing that might give us pause on another series, but this one has a knack for tackling complicated issues without either diminishing them or going full Very Special Episode (think of "Moo Moo," which dug into police profiling). Apologies to Miss Vanjie, but these two are the can't-miss hours of the night.
Regular coverage
Star Trek: Discovery (CBS All Access, 8:30 p.m.)
The Orville (Fox, 9 p.m.)
RuPaul's Drag Race (VH1, 9 p.m.): 11th season premiere
How To Get Away With Murder (ABC, 10 p.m.): fifth season finale
Broad City (Comedy Central, 10 p.m.)
G/O Media may get a commission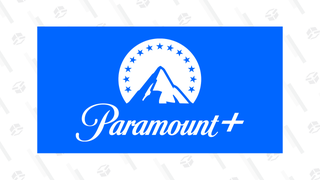 One month free
Paramount+ One-month Free Trial
Wild card
Desus & Mero (Showtime, 11 p.m.): The first episode of Desus & Mero—at least, the first on Showtime—was great. But don't take our words for it. Here's just a piece:
Oh, wait, here's the whole thing:
Anyway, it's back tonight, and they're great. Alexandria Ocasio-Cortez might not be around this week, but it's still well worth your time.