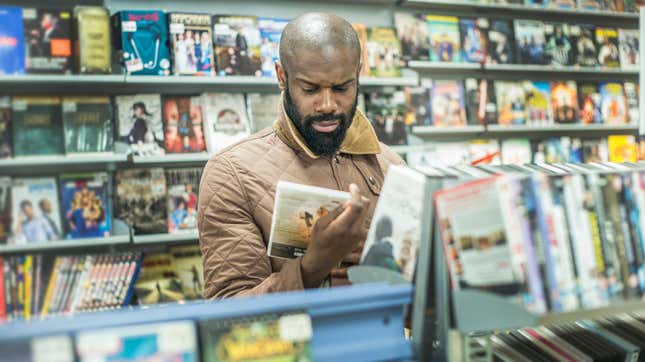 Gone are the days when you could find everything you wanted to watch on a single streaming service. With popular content now spread across multiple platforms, it's more difficult than ever to find your favorite shows and movies. You can't even be sure the titles you're watching today will be there tomorrow. We've run story after story after story about executives angering both creators and consumers by pulling content from streaming platforms or rescinding renewal offers, often with little or no advance notice.

Warner Bros. Discovery boss David Zaslav has been widely (and rightly) criticized for this cost-cutting strategy, but he's far from the only offender. And if things don't start looking up soon for streaming platforms, there may be more drastic cuts and consolidations in store. For consumers, there's not much reason to be optimistic when looking at the future of streaming. If we look to the past, though, there's a practical alternative.
Those who decided to keep their old libraries of DVDs and Blu-rays (or planned to one day get rid of them but never got around to it, like this author) can feel good about that choice right about now. Those complete series TV box sets, Criterion Collection editions, SteelBooks, and other special releases will always be there to fall back on, even if you can't find them anywhere on streaming. The once-booming home-video industry has shrunk significantly in the last decade, but with over-the-top services splintering into ever smaller pieces, while also raising prices to access less content, the value of owning your own library quickly becomes obvious. Still, we're going to make the case for physical media anyway. Here, then, are five reasons to hold onto those DVDs and Blu-rays you've been hoarding.

1. Physical media is forever yours
While the latest wave of disappearing content is annoying, it's not exactly a new phenomenon. Titles come and go from streaming platforms on a monthly basis, and they have since the days when just Netflix and Prime Video dominated the scene. But what if you didn't want to have to worry about a movie leaving Netflix at the end of the month and decided to purchase a movie or a TV episode from a digital store like iTunes or Amazon? You still don't own it, although we wouldn't blame you for thinking that you do; the language explaining this can be purposely vague.
What you're actually purchasing is access to the film for as long as it's on that platform. Unless you download it to your own local storage device (which can be a complicated process if you're not tech savvy), that title can be pulled from the service and your account for any reason. Once it's gone, so is your access to that content. Local storage isn't the best solution either, as those files can be corrupted or lost if your hard drive is damaged.

When you buy a DVD or a Blu-ray, on the other hand, they can't take that away from you. You can display your permanent collection for all to see. Those movies and shows will be yours for as long as you have a device to play them. And if your player does break, they're cheap to replace.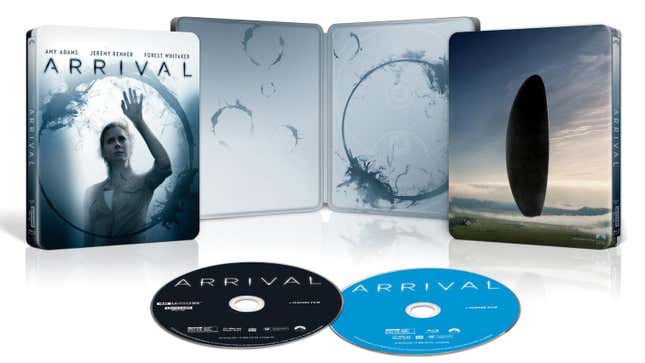 2. Better picture and sound quality
In order to deliver shows and movies to their subscribers, streamers have to constantly send large amounts of data over long distances via the internet. To keep that stream moving at a watchable pace, they have to compress the information. Different streamers have different rates of compression, but they all do it to some extent. Some even charge a premium for HD or Ultra HD formats. Naturally, the amount of compression can greatly affect the picture quality.

We touched upon that issue a bit in this article about why some shows are too dark to watch on your home screen. In a side-by-side comparison, the picture produced by a Blu-ray almost always looks better than one from a streaming feed. You don't have to be an expert to tell the difference. The same is true for sound quality. Blu-rays are usually optimized for a 7.1 sound environment, while streamers are limited to 5.1 at lower fidelity. Whatever you're watching, it's going to look and sound better on Blu-ray. In some cases, even the standard DVD picture looks better.

3. You can take it with you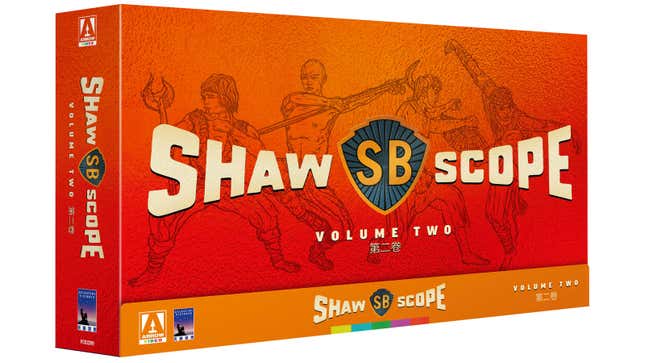 We tend to take WiFi and internet connectivity for granted nowadays, but there are still pockets of the country where a fast connection is hard to come by, making streaming nearly impossible. This is an obvious case where physical media has the portability advantage, but it's not the only one.

You can take your DVDs and Blu-rays with you anywhere. If you have access to a player, just pop it in and you're good. You can share them with friends, at your house or theirs. You can even take them to another country if you have region-free discs or a region-free player. Streaming services are still very regionalized, so even if you subscribe in your country of origin, there's no guarantee that any of the titles you're used to watching will be available internationally.

4. DVD and Blu-ray sales support artists
As Matt Damon once explained on the YouTube interview series Hot Ones, studios used to count on the profits they made from the DVD release long after a film had left theaters. That second wave of revenue was built into movie budgets. Once streaming services became more popular it changed the calculations and the types of movies Hollywood was willing to invest in.
Artists also got a portion of the sales of physical media in the form of residuals. There are still residuals in streaming, but they're structured differently and have been a longstanding source of friction between unions and the platforms. As previously mentioned, streamers also have the discretion to remove titles at any time, depriving creators of residuals they might have gotten from future streams. Lastly, creators have taken issue with the way streamers have censored their work on their platforms. Once you put out a DVD or Blu-ray, though, it will exist in that form forever.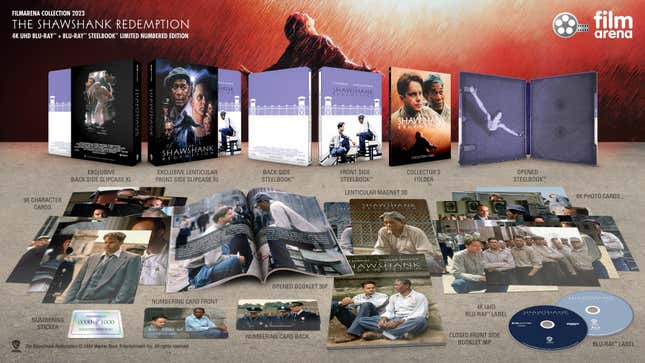 5. Extras. Remember those?
At the height of their popularity, DVDs and Blu-rays would often contain more than just the film. You'd get a hefty offering of extras and special features, including commentaries, deleted scenes, making-of featurettes, blooper reels, and more. Some even had Easter eggs built into the menus. Over time this kind of content has become less frequent as demand for DVD and Blu-rays has shrunk, but you'll still find these on most blockbuster releases. Some still come with cool cases or retailer-exclusive bonus content.

Let's not forget that big market shifts are usually driven by consumer behavior and demand. Although the studios would like us to believe they wield all the power, we have a choice in how we consume content. If you want to send a message to the streaming services, switch back to collecting physical media. Maybe with enough of us making the transition from streaming back to physical media, the industry will have to follow.