In We're No. 1, The A.V. Club examines a song that went to No. 1 on the Billboard charts to get to the heart of what it means to be popular in pop music, and how that has changed over the years. In this installment, we cover Salt-N-Pepa's "Shoop," which spent five weeks at No. 1 on the Billboard Hot Rap Songs chart in late 1993.
Salt-N-Pepa's status as hip-hop trailblazers was already cemented by 1993, when the group was gearing up to release its fourth studio album, Very Necessary, which contained the Billboard Top 5 hit "Shoop." The group's members were safe-sex and AIDS-awareness advocates, fashion icons, and fierce role models within a traditionally male-dominated genre. However, the trio—Cheryl "Salt" James, Sandra "Pepa" Denton and Deidra "DJ Spinderella" Roper—were at a personal and professional turning point. Each had become a mother since the group's last album, 1990's Blacks' Magic. Moreover, they were itching for more artistic freedom and less creative interference from longtime manager/musical collaborator Hurby "Luv Bug" Azor.
The separation was a long time coming: Although Azor was instrumental in helping Salt-N-Pepa launch its career (among other things, he was the group's manager and wrote the lyrics to early hits "Push It" and "Let's Talk About Sex"), his romantic relationship with James had disintegrated several years before. Plus, the members of Salt-N-Pepa were increasingly skilled lyricists and musicians; in fact, their desire for more substantial creative opportunities intensified after a song James had produced and penned, 1990's self-empowerment ode "Expression," became a platinum-selling rap hit.
According to a lengthy New York profile, this tension came to a head once plans for Very Necessary began. "Azor says that Salt-N-Pepa wanted Very Necessary to be 'street'; they wanted it to sound 'black,'" the article detailed. "But he thought that the group should keep its softer sound. 'I didn't care what my friends out in the street played in the Jeep,' he says." Ultimately, the two sides came to a compromise: Azor "offered them creative control of half the album. 'Do what you think is hard, and I'll do what I think is a hit,' Azor told them. 'At the end, the bank account counts.'"
"Shoop"—the first single from Very Necessary, and a Denton and James co-write—reflected Salt-N-Pepa's burgeoning independence. The song featured musical contributions from disparate sources, including production from Mark Sparks, who was working for notorious hip-hop figure James "Henchmen" Rosemond's Henchmen Productions at the time. The unapologetically self-confident "Shoop" layered swaggering grooves and direct, flirtatious vocal performances over a slippery rhythmic base that sampled the Sweet Inspirations' Ike Turner-written 1968 soul hit, "I'm Blue." Perhaps unsurprisingly, Azor disliked "Shoop" at first, according to the New York profile. "We put our foot down a lot more with Hurby," says James. "He was shooting 'Shoop' down!" Denton added. "He said it wasn't going to go gold. I wrote it! I wrote it! He kind of fought us because it wasn't one of his songs, I guess." (A sentence later in the piece, Denton added, "He had to eat those words!")
G/O Media may get a commission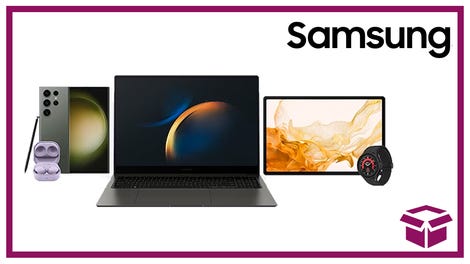 24 hour deals
Discover Samsung - Daily Deal
Still, it's easy to see how "Shoop" might be intimidating to anyone threatened by strong women who speak their minds. The song feels like a private, gossipy conversation between good friends. Within the verses, Denton and James alternate between flattering a hottie and turning on the charm with smooth moves such as asking for his "digits." And "Shoop" doesn't necessarily stick to PG-rated chatter, either: The song frequently flips the script and dabbles in playful, male-objectifying commentary. James's verses are coy and descriptive ("You're packed and you're stacked 'specially in the back"), while Denton is much more forward and brazen with her commentary ("Getcha getcha lips wet cause it's time to have Pep").
But unlike many songs featuring the perspective of more than one woman, there's no competition evident in the lyrics: In the world of "Shoop," there are plenty of men to go around. (Of course, it helps that the song's main man-crush, the laid-back Otwane "Big Twan" Roberts, is up for whatever: "S and the P wanna get with me, cool.") Above all, the women embrace their sexuality, and aren't afraid to flaunt it; they know they have the upper hand over the men they find attractive, and they relish this position of power. Denton is quick to note she's not "a ho" for asking for his number; making this request only means she's brave and unafraid of rejection. Ultimately, the members of Salt-N-Pepa are comfortable in their own skin.
"Basically, everything just fell into place because of the way we are," James told Interview in 1995. "Sometimes we like to be glamorous, and sometimes we just feel like getting raw and sexy. When we came out with our song, 'Shoop,' which was the first song we released after we all had kids, we were all a little overweight. We're still not model size. You know, we look like real women. And in that song we were talking about our sexuality and how we like men. That was different for us, and I think that's when people started looking at us differently."
"Shoop" was Salt-N-Pepa's breakthrough, a song that established the group as a cultural force: They were grown women mirroring the universal experiences and thoughts of other grown women. Lyrically, "Shoop" also defied the mindset that motherhood precluded women from being sexual beings. And the song underscored that women in music talking about sex didn't have to be reduced to one-dimensional caricatures; they could be complex individuals with a whole range of emotional states and feelings on the subject. "When we get raw and sexy, some people say, 'Why do you have to go there?' James told Interview. "I feel like, as long as you're letting the world know that you're intelligent and you're to be respected and you have a mind of your own and you're taking care of business, ain't nothing wrong with showing off what you got, especially when you work out almost every day to get it. Of course, you have to show it with taste and with class. It's about having an attitude of your own."
Denton had a similar take in a 1997 Rolling Stone cover story, when discussing the apparently sexual nature of the band's lyrics. When asked about the ice-cream metaphor in "Shoop," she replied, "But we do it in such a cute way. The way we say it and the way we portray it, it looks and feels so fun and clean. It doesn't feel like you're just nasty." Certainly Salt-N-Pepa didn't invent this type of lighthearted innuendo, but the group's heightened presence post-"Shoop" gave this combination of sass and sincerity more mainstream visibility. The group expertly toed the line between pop and hip-hop—and even made it acceptable to do so—paving the way for the success of TLC, Missy Elliott, Lil' Kim, Beyoncé, Eve, and Nicki Minaj.
Salt-N-Pepa is still touring and enhancing its pop-culture footprint, with "Push It" featured in a recent Geico commercial. Taraji P. Henson noted that Cookie on Empire is partially inspired by the group. This continued relevance can be attributed to many things, but the success of Very Necessary and "Shoop," in particular, made the task easier.