In We're No. 1, The A.V. Club examines an album that went to No. 1 on the Billboard charts to get to the heart of what it means to be popular in pop music, and how that concept has changed over the years. In this installment, we cover Outkast's Speakerboxxx/The Love Below, which went to No. 1 on October 11, 2003, where it stayed for two weeks. It reclaimed the position three more times over the next four months.

Gangster rap, the dominant paradigm in mainstream hip-hop since the release of The Notorious B.I.G's 1994 album, Ready To Die, looked to be cruising along in fine form in 2003. The genre had just seen the birth of its newest star in Queens rapper 50 Cent, whose debut album for Interscope, Get Rich Or Die Trying was released in February. The album, promoted heavily by 50's image as a hard-bitten survivor of nine bullet wounds, sold over 8 million copies and spent six nonconsecutive weeks at the top of the Billboard 200. In November of the same year, Jay Z released what was then billed as his retirement record, The Black Album, a masterful victory lap in which the rapper reflected on his criminal past with a twinned sense of nostalgia and regret. So as one New York gangster rapper retired, another rose in his stead and the cycle of gangster rap's popularity (and New York's undisputed place as hip-hop's epicenter) looked as if it would continue anew.

But another album came out in 2003, one that presaged the opposite: The sun was finally starting to set on gangster rap's long reign. The Atlanta duo Outkast released its fifth proper album, Speakerboxxx/The Love Below, on September 23, 2003. The double album spent three weeks atop the charts in 2003, and another four in 2004 and spawned two massive singles, "Hey Ya!," and "The Way You Move," two of the biggest hip-hop hits of all time. It went on to sell more than 11 million copies, and to shape the way hip-hop was both conceived and marketed.
In reality, Speakerboxxx and The Love Below were separate solo albums, and each represented a turn for rap, a parting of the ways for at least two strains of hip-hop that would reverberate for the next decade. Speakerboxxx, Big Boi's contribution, was, for the most part, a traditional Outkast album, though without Andre 3000, it strayed closer to a single musical influence than the group's records had in the past, crafting ultra-lyrical tracks on the back of P-Funk sampling beats. The Love Below, on the other hand, was hardly recognizable as a rap record—it was an emotional, often campy, concept album about the search for love, delivered by Andre, who at this point in his career was dressing like a mid-century British dandy and whose music had started to sound like the diametric opposite of traditional rap: vulnerable, expressive, and willing to explore new things.
Big Boi and Andre 3000 had long been iconoclasts, sometimes skeptical, sometimes outright contemptuous of the gangster posturing of their peers. Though casual gun talk on their debut album, Southernplayalisticadillacmuzik, made them difficult to separate from other criminally inclined rappers, they soon abandoned that narrative. On the title track of their 1996 album, Atliens, Andre explicitly rejected the signifiers of a crooked lifestyle:
"God works in mysterious ways so when he starts /
The job of speaking through us we be so sincere with this here /
No drugs or alcohol so I can get the signal clear as day /
Put my Glock away I got a stronger weapon /
That never runs out of ammunition so I'm ready for war, okay"
G/O Media may get a commission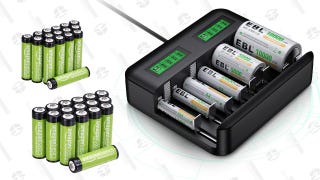 And yet, for all their stylistic and lyrical singularity, there was no real reason for those outside the world of hip-hop to separate Outkast from the pack, particularly since the group's oddest hits didn't make it particularly far on pop radio. Outkast's 2000 album, Stankonia, broke through as its most commercial yet, with a single "Ms. Jackson," making it to the top of the charts. But the album's real gem, the wild, cagey "B.O.B (Bombs Over Baghdad)," was stymied, partly by its name—which scared off programmers—and partly by its breakneck rhythm and raucous guitar solo, just two of the many elements that made the song a foreign entity for even the relatively allowing hip-hop/R&B charts, where it peaked at No. 69.
After Stankonia, Andre 3000 and Big Boi didn't so much drift apart as move decisively in different directions. After a brief stab at jumpstarting an acting career, Andre began to record new music in Los Angeles, dabbling directly in theatrical forms of funk, R&B, jazz, and pop.  While Outkast, as a group, had always been comfortable partaking of a wide range of musical styles, its custom had been to allow those sounds to coalesce in the backdrop and in the beats. Regardless of how avant-garde the group's music became, its songs were generally still recognizable as traditional rap. But as Andre started to record the songs that would eventually make it onto The Love Below, that changed.
It is clear to most listeners that hits like "Hey Ya!," and "Roses" were somewhat post-hip-hop, structured around verses but ultimately emotional music rather than simple platforms for the usual verbal gymnastics. But even relatively minor songs on The Love Below seemed to tack on rap verses almost as afterthoughts, when they didn't ignore hip-hop altogether.
One of the best tracks on the record, "Happy Valentine's Day," is a stripped-down funk song on which Andre plays the part of a modern-day Cupid who laments that people have stopped believing in love. The song skips merrily along to clap-happy percussion and spoken word for its majority. It's pretty clearly not rap.

And then, at the three-and-a-half-minute mark, Andre delivers a verse. It's extraordinarily well rapped (naturally), but it also brings the song's genre into question: Is it now a rap song, because of that one masterful verse? Or is it something new? These were the kind of questions that The Love Below brought about—questions about what constituted "real rap," and whether emotionality and exploration could exist within that conception. 
In comparison, Big Boi's Speakerboxxx, was traditional—though far from conservative, particularly by the rap standards of the time. In an interview with XXL earlier this year, Big Boi explained his goals for the record, saying, "I had a complete vision of what an album could be that was entirely me, and the idea was just to keep it funky, keep it jamming, it's always bass-heavy. And lyricism, it's all about lyrics, taking pride in your pen and your pad."
Speakerboxxx incorporated two separate threads that would go on to influence hip-hop for the next decade. Its brass-heavy, funky-bass template would help to articulate a strain of Southern music that would be further explored by fellow Atlanta residents like Lil Jon, T.I., Killer Mike, and Big Boi himself on two subsequent solo albums. Southern rap became one of the most important sounds in mainstream hip-hop for the rest of the decade, as several of those artists and associated acts ruled the charts, along with another Southern rapper, Lil Wayne, who, in the latter half of the '00s, would be considered by many to be the greatest rapper alive.
Killer Mike's lyrically dense, political raps were typical of the other strain of hip-hop on Speakerboxxx: that of the hardcore, "lyrical" underground represented by independent labels like Def Jux and Rhymesayers, as well as the most popular rapper in the world in the early part of the decade: Eminem.
Eminem is often forgotten in discussions about the death of gangster rap, because he was so closely associated with Dr. Dre and 50 Cent and because the acts he described on record, while unorthodox, were often undoubtedly criminal. But in his style and influences, he has much more in common with the independent labels of the time—one of his earliest singles, "Any Man" was released on a Rawkus Records compilation in 1999.
While Big Boi's half of the album indicated a way forward, both for Southern hip-hop and for a particularly lyrical brand of conservative rap (which first fueled and eventually killed off the underground), Andre's album would never be directly imitated—it was simply too strange. But with The Love Below, he had jump-started a pattern of mainstream rappers acting in a way that they simply weren't expected to act—one rappers like Kanye West, whose debut album was released in 2004, Lupe Fiasco, and Drake would expand upon in coming years.
The impact of the more obscure sections of Speakerboxxx/The Love Below was amplified by the success of "Hey Ya!," and "The Way You Move." Even in the midst of gangster rap's heyday, there had been all-ages friendly rap singles: Will Smith's "Gettin' Jiggy With It" and Lauryn Hill's "Doo Wop (That Thing)" come to mind. But the underground cred Outkast had built over the course of a decade combined with the enormous popular appeal of the two songs made them irresistible to both hardcore rap fans and average radio listeners alike—the duo managed to become both cool and safe, a rare combination. That dual appeal propelled the record toward the 2004 Grammy for album of the year; along with Hill's The Miseducation Of Lauryn Hill (another safe/cool combination), it remains one of only two hip-hop albums ever to win the award.
In the wake of the album's success, the gangsters didn't disappear altogether, but they did see their influence quietly wane. Get Rich Or Die Trying ended up being the most successful album of 50's career, and when Jay returned from "retirement," he largely avoided the gangster tropes of the past (though he indulged himself with the concept record American Gangster), preferring to focus on art collection, consumption, and other perks of the uber-rich. By 2006, just three years after the release of Speakerboxxx/The Love Below, gangster rap from non-Southern rappers had largely left the charts. (Eventually, even Southern gangster rap would lose popularity, as the influence of Big Boi's production gave way to that of Andre's oddball charisma, emotional vulnerability, and willingness to combine rap with other, more musically diverse genres.)

Of course, that's not to say that Outkast outright intended to kill gangster rap as popular art, or even that it was actually successful in doing so. (Look at Chief Keef, for instance.) But Speakerboxxx/The Love Below is emblematic of the changing tides that were roiling rap in the early part of the decade, ones that have rendered that landscape almost unrecognizable in 2014—the year in which Big Boi and Andre 3000 reunited after a seven-year hiatus and got to see firsthand the world that they had helped change.