In We're No. 1, The A.V. Club examines an album that went to No. 1 on the Billboard charts to get to the heart of what it means to be popular in pop music, and how that concept has changed over the years. In this installment, we cover No Doubt's Tragic Kingdom, which went to No. 1 December 21, 1996, where it stayed for eight weeks. It retook the No. 1 spot for one week on February 22, 1997.
If at first you don't ska-ceed, ska, ska again. That's long been the mantra of ska purists—those bands unwilling to lose their punny names and awful checkerboard wardrobes—and had No Doubt stuck to such a policy, the world beyond Southern California might never have met Gwen Stefani. Worse still, ska likely wouldn't have enjoyed its mid- to late-'90s mainstream moment, and there almost certainly wouldn't be a Reel Big Fish T-shirt stashed in the back of thousands of closets across the nation.
Thankfully, No Doubt wasn't the typical ska group, and on its career-making third album, 1995's Tragic Kingdom, the band tamped down the horns and hiccupping guitars of its previous records just enough to crack the mainstream. Like the group's idol, English ska band Madness, had done in the early '80s, No Doubt gave the American listening public just as much ska as it could stomach—not a whole lot, it turns out—through a combination of forethought and happenstance.
When No Doubt began work on Tragic Kingdom—a slow climber that topped the Billboard 200 in December 1996, 14 months after its release—few would have tapped the Orange County crew for superstardom. They'd been on the scene since the late '80s, and while the band's first two albums had made it a regional favorite and earned the group a deal with Interscope, No Doubt was having the same trouble crossing over that countless ska bands had before.
History's dearth of ska superstars is no accident. Born in Jamaica in the late '50s, ska flips traditional R&B to emphasize the upbeat, and it was divisively peppy long before Southern California kids got their hands on it. Its popularity in the Caribbean was short-lived—it morphed into rocksteady, which in turn became reggae—but it surfaced again in late-'70s Britain, where white punks and the disenfranchised children of West Indian immigrants bonded over its kinetic rhythms and political lyrics. The result was 2 Tone, a record label and movement whose flagship acts—The Specials, The English Beat, and Madness—managed only tiny dents into the U.S. market. Their records somehow landed in the Stefani household, however, where a young Gwen and her musically gifted brother Eric fell in love with the stuff.
G/O Media may get a commission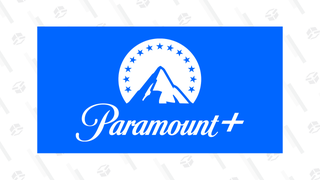 One month free
Paramount+ One-month Free Trial
By all accounts, Eric was the architect of No Doubt's sound, but by 1994, late in the grueling Tragic Kingdom sessions, the keyboardist and songwriter had grown fed up. Interscope had already rejected one batch of tunes—later to surface as the self-released Beacon Street Collection—and what's more, the label had enlisted Matthew "Break My Stride" Wilder to produce. Rather than relinquish creative control, Eric left to become an animator on The Simpsons, and with the record not yet finished, songwriting duties fell for the first time to other members. The shift came at just the right time, and with what must have been Interscope's blessing, bassist Tony Kanal and guitarist Tom Dumont were free to play up the funk ("You Can Do It") and rock ("Excuse Me Mr.," "Hey You!") influences that had always informed No Doubt's music. More importantly, Gwen began penning her own lyrics, and given that she and Kanal had just broken up after seven years together, she had plenty to get off her chest.
As crucial as it was for No Doubt to scale back the ska, it was Gwen's look and personality that pushed Tragic Kingdom over the edge. Hella angsty yet still mindful of her abs, Stefani was the punky chick on the JV cheerleading squad, Alanis Morissette for Hot Topic shoppers. With her belly shirts and bindi, she was sporty, sexy, sort of dorky, and completely unlike any female rocker of the post-grunge era. On lead single "Just A Girl," she pulls off poutiness in all senses of the word.
"Just A Girl" is a spiky, sarcastic new-wave jam about girls being treated like helpless Barbies, and whereas other frontwomen could have sung it like G.I. Joe, Gwen opted for a coy baby-doll voice. Whether this was savvy cultural commentary or simply proof of Gwen's limited vocal range, "Just A Girl" hit No. 23 on the Billboard Hot 100, and its follow-up, "Spiderwebs," reached No. 11 on the Pop Songs chart. Neither was a huge stylistic departure—the latter starts and ends with four bars of brassy Third Wave ska—and it wasn't until the third single, the ballad "Don't Speak," that No Doubt discovered just how far a poppier new approach could take it.
Ironically, "Don't Speak" was one of the half-dozen songs Eric either wrote or co-wrote for the album before quitting, though his vision for the track had been quite different. He wanted a keyboard part reminiscent of Supertramp's "Breakfast In America," but Wilder, sensing his imminent departure, had Dumont play the riff on guitar. Dumont's nifty flamenco-style fretwork gives the song its unique sonic character, but again, it's Gwen that sells it. In the accompanying video, the group deftly references Stefani's split from Kanal, as well as her emergence as a media darling, giving fans a soap-opera storyline they could get invested in.
Thanks to "Don't Speak" and a heavy promotional push from the group, Tragic Kingdom finally hit No. 1 in December 1996. Subsequent singles "Excuse Me Mr.," "Happy Now?" and "Sunday Morning"—a straight-up ska track whose video featured a cameo from Terry Hall of The Specials—didn't chart as high, but the damage was done. Gwen was a major celebrity, No Doubt was on its way to becoming one of the decade's biggest bands, and ska was ascendant—nay, ska-scendant. The following year, Reel Big Fish had a minor hit with "Sell Out," and the Mighty Mighty Bosstones topped the Modern Rock Tracks chart with "The Impression That I Get." Goldfinger, Save Ferris, and Buck-O-Nine followed, and soon, even groups like Mephiskapheles—a purportedly satanic New York City ska crew affiliated with the skinhead subculture—were getting love from MTV.
It all came to a head one crazy weekend in July 1997, when Carson Daly donned a black suit and hosted "Skaturday," a bizarre programming block that involved three hours of Fishbone, Rancid, and, of course, No Doubt videos. Whether MTV bussed in SoCal ska kids or simply ordered Beach House regulars to trade their swimsuits for "rude boy" uniforms, the poor souls skanking around the pool that afternoon must have roasted.
None of it would have happened without No Doubt. It had done the improbable and made the world safe for ska, if only for about a year. The fact that it'd done so with a patchy disc of rock- and pop-leaning tunes showed just how little things had changed since 1982. That was the year that Eric and Gwen Stefani's beloved Madness, who'd dominated the charts in its homeland but struggled to make inroads in the States, got its pasty mugs plastered all over MTV with "Our House." It's a fantastic pop song, but it's about as Jamaican as Benny Hill. You couldn't skank to it if you tried.
There's a moral to this story for aspiring ska bands: You can be successful—just so long as you give listeners a break with the ska, already. And maybe see about swapping those blazers for bindis.