Valar morghulis. All men must die, and Game Of Thrones delivers a bloodbath in its explosive season finale. Most of the power players vying for influence in King's Landing are obliterated, and Arya ups her kill count in creatively gruesome fashion. Until next season, here's your weekly guide to the recently deceased:
Margaery Tyrell
Who died? Margaery Tyrell, the only daughter of Lady Alerie and Lord Mace Tyrell, wife of King Tommen Baratheon and queen of the Seven Kingdoms of Westeros, died suddenly. Widely admired for both her beauty and intelligence and beloved by the common people of King's Landing, Margaery used marriage as a means to gaining political power. First she wed her brother's lover, Renly Baratheon, then Joffrey Baratheon after Renly's mysterious death, then Joffrey's younger brother, Tommen, after Joffrey was poisoned at their wedding feast.
Recently, after being accused of moral impropriety and held captive by the High Sparrow and his Faith Militant, Margaery appeared to experience a religious conversion. How much of that was authentic and how much of it was a calculated move designed to hasten House Tyrell's return to power in King's Landing will never be known.
How did they die? Margaery was killed alongside her beloved brother, Loras—and her father, the entire Faith Militant, and about a hundred other spectators—when his trial at the Great Sept Of Baelor was firebombed by Cersei Lannister with a stash of green wildfire left over from the reign of "Mad King" Aerys II Targaryen. Being an astute observer, Margaery noticed Cersei's and Tommen's absence from the trial and intuited that everyone at the trial was in danger. But when she tried to evacuate the sept, the High Sparrow blocked her.
How shocking was it? We had a feeling Cersei was up to something with the wildfire, but as far as collateral damage goes, Margaery wasn't at the top of our death list. On a scale of "died peacefully in their sleep" (zero) to "eyes squished like grapes inside their skull" (5), the unexpected vaporization of a major character gets a 4.
G/O Media may get a commission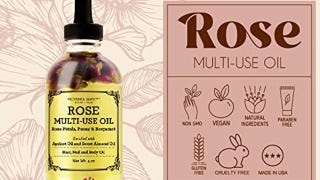 Provence Beauty Rose Multi-Use Oil
How awesome was it? It was too quick to be awesome on any sort of individual level, but overall, it was quite the spectacle.
How much do we care? On a scale of "nameless mercenary" (zero) to "Jon Snow" (5), Margaery rates a 4. Her verbal sparring with Cersei and her world-class scheming made her a fan favorite. She'll be missed—for a number of reasons, if those ubiquitous online ads promising to teach us common folk the secrets of dating actress Natalie Dormer (who plays Margaery on the show) are any indication.
What does it mean for the show? The only silver lining to this whole situation is that Margaery's grandmother, Lady Olenna Tyrell (a.k.a. The Queen Of Thorns), is not going to take the murder of basically her entire family sitting down, and that is going to be awesome. Beyond that, House Tyrell has been set back several generations and may never recover.
Tommen Baratheon
Who died? Tommen Baratheon, king of the Andals and the First Men, lord of the Seven Kingdoms, killed himself after his mother destroyed the Great Sept and all those in it, including his wife. He was considered the "boy king" for a brief time after his elder brother, Joffrey, was killed, and his reign was marked by the ascension of the High Sparrow and the growing power of his Faith Militant. Pulled between the machinations of his mother, Cersei, and his wife, Margaery, Tommen never developed the ability to chart his own course through the perilous waters of ruling a kingdom.
How did they die? Tommen killed himself by jumping from the window of his chambers, falling many stories to the ground in front of the Red Keep. From the same window he watched as the High Sept exploded in a toxic green ball of wildfire, killing Margaery and destroying the Faith Tommen has recently formed an allegiance with.
How shocking was it? In an episode full of shocking deaths, Tommen's calm walk out of his window was a moment of unreality—did that really just happen?—and took a minute to sink in. It seemed that all of Cersei's children had to die, and as Tommen was the only one left, his days were limited. But still, this came out of thin air, making his suicide a 4.
How awesome was it? Tommen was a sympathetic character, a good person buffeted by the winds of much stronger personalities. His suicide is the ultimate outcome of Cersei's hubris, making it awesome for the overall story of A Song Of Ice And Fire, but not so awesome for a poor teen stuck in unforgivable circumstances.
How much do we care? He wasn't exactly a fan favorite, in the sense that we cared about his arc or that we loved to hate him. His death is a 2—there's just too much else going on to spend much energy regretting his passing.
What does it mean for the show? Tommen's death completely upends the power structure of King's Landing. Had he lived, Cersei's plan would make a certain amount of sense from her perspective: He would have married someone else, forming a new alliance, and continued to rule. Now that Cersei sits on the Iron Throne, friendless, there's a power vacuum in King's Landing that might be filled with the newly formed army sailing in that direction.
The High Sparrow
Who died? The humorless leader of the Sparrows, the religious sect that emerged in King's Landing this season, the High Sparrow was hell-bent on cleansing the capital city of the sinful ruling elite. By offering Cersei an alternative means of controlling the Tyrells and manipulating King Tommen, the High Sparrow amassed a great amount of power before his death. His real name is unknown; he told Margaery that he was a wealthy cobbler dedicated to a life of drinking and debauchery before a religious awakening prompted him to forgo his lavish lifestyle and become a simple country preacher. He gathered a following, called the Sparrows, and with them the High Sparrow went to King's Landing to weed out the rot of the elite at its source.
How did they die? The High Sparrow was burned alive, a victim of Cersei's wildfire scheme.
How shocking was it? It was green, it was gruesome, and it puts an unexpected period on the epoch of his rule. At least his death by firebomb was swift. The High Sparrow gets a 4 for the outrageously bold action on Cersei's part.
How awesome was it? The High Sparrow had to be taken down—he had amassed too much power far too quickly. We did sort of want him to die, and it is awesome that he met his end in such a grand way.
How much do we care? We'll miss Jonathan Pryce. He alone earns his character's death a sturdy 3.
What does it mean for the show? To use the parlance of modern times, this is huuuge. The religious sect that was wresting control away from the monarchy is destroyed, and the visionary leader isn't around to rebuild.
Loras Tyrell
Who died? Loras Tyrell, heir to one of the greatest houses in Westeros and a celebrated fighter known as the Knight Of Flowers, died on the day of his trial by the High Septon and his Faith Militant. Before his arrest, Loras was one of the most eligible bachelors in Westeros thanks to his good looks, considerable wealth, and chivalrous reputation, and he had many female admirers (including Sansa Stark), though he wasn't interested in women sexually. Instead, he served on the Kingsguard of his lover, Renly Baratheon, until Renly's death, when Loras was forced to return to King's Landing. There, after being engaged against his will to Cersei Lannister, Loras' reckless affair with a squire/spy named Olyvar exposed him as gay, and he was arrested for "breaking the laws of Gods and men." He had just confessed and pledged to renounce his inheritance and live out his days as a member of the Faith Militant when he died.
How did they die? Another victim of the wildfire attack on the Great Sept Of Baelor. Considering the suffering he had endured as the High Sparrow's captive, the timing of his death—just as that suffering was about to end—seems particularly cruel.
How shocking was it? We knew something bad was going to happen to poor Loras, so his death itself wasn't a surprise. His fate had been uncertain all season, though, and to tease us with the promise of resolution only to end his story with such a curveball was shocking. He gets a 3.
How awesome was it? Not awesome at all. More of a reminder of the essential cruelty and meaninglessness of life in Westeros.
How much do we care? Loras was all right. As his grandmother once said, his jousting skills didn't necessarily translate into brains. But he tried to be nice, even to Cersei, and was as loyal as they come. Another 3.
What does it mean for the show? As one of the only gay characters in the A Song Of Ice And Fire series, Loras was an important presence. We'll leave it to others to debate what his storyline and ultimate death means politically, but practically it means there will be fewer bare butts on the show.
Kevan Lannister
Who died? Kevan Lannister, younger brother of the now-deceased Tywin Lannister and current lord of Casterly Rock, was killed alongside his son Brother Lancel (formerly Lancel Lannister). When his older brother was alive, Kevan served as Tywin's loyal right-hand man, particularly in matters of military strategy, and commanded the Lannister armies at the Riverlands during the War Of The Five Kings. After Tywin's murder, though, he returned to King's Landing, where he treated the news of his son's affair with his cousin Cersei Lannister and subsequent religious conversion with disgust. He was appointed Hand Of The King after Cersei's arrest and served in the office until his death.
How did they die? Burned alive in a wildfire explosion at the Great Sept Of Baelor orchestrated by his own niece, whose rule Kevan had openly challenged. Guess Cersei only cares about family where her kids are involved.
How shocking was it? We kind of forgot he was there, honestly, amid all the drama of the Tyrell family. A 2.5 out of respect for the office.
How awesome was it? In the literal sense of provoking awe at the destructive power of wildfire, then quite awesome.
How much do we care? Good old Kevan was kind of irrelevant at this point, one of those reasonable, non-crazy Lannisters who preferred good governance to backstabbing and scheming. A 2, because that's boring.
What does it mean for the show? There really aren't a lot of Lannisters left at this point, are there?
Mace Tyrell
Who died? Mace Tyrell, lord of Highgarden, lord paramount of the Reach and warden of the South, was murdered alongside his children. A reasonable, if dull, man, Mace ruled his kingdom—the second most wealthy in Westeros, after the Lannisters' Casterly Rock—with a steady hand, forming strategic alliances that kept House Tyrell largely out of the bloody clashes that have been devastating Westeros since the death of King Robert Baratheon. Mace was also a loving father, though he never came close to the women in his family in the personality department. He was eager for his daughter, Margaery, to marry a king, because despite its great wealth, House Tyrell had never been royalty, but in the end her ambitions outpaced his own.
How did they die? Mace was burned alive alongside his children in the Great Sept Of Baelor, another victim of Cersei Lannister's wildfire scheme.
How shocking was it? Pretty shocking, in that Mace was not on trial like his son, and therefore would have probably survived on any other timeline. As the head of one of the most powerful houses in Westeros, his death merits a 3.
How awesome was it? The toxic green flames were pretty, as has been noted. But Mace was a good guy, if a bit boring, so there was no satisfaction to be had in his death.
How much do we care? Mace was never the most interesting of the Tyrells, honestly. He may have been a big deal in Westeros, but he wasn't really a fully fleshed-out character on the show. He gets a 2.
What does it mean for the show? The impact of Cersei's actions will be felt in House Tyrell for generations to come. Realistically, we probably won't be seeing much of them on the show for a while as they regroup.
Brother Lancel
Who died? Lancel Lannister, son of Kevan Lannister and cousin of Cersei and Jaime, died in the crypts beneath the Great Sept. High-born, Lancel squired for Robert Baratheon, plying him with wine before the boar attack that would kill him. When Jaime was held prisoner by Robb Stark, Lancel took his spot in Cersei's bed, though her impatience with him suggested he was a poor replacement. Lancel became a spy for Tyrion, who easily figured out Lancel and Cersei's relationship and exploited it. When the High Sparrow arrived in King's Landing, Lancel seemed to find his true calling, shedding his Lannister name in favor of "Brother Lancel." He told the High Sparrow of his relationship with Cersei, leading to her arrest. When Cersei didn't show up for her subsequent trial, Lancel followed a "little bird" to the crypt beneath the Great Sept, where he was stabbed and left for dead.
How did they die? Lancel unsuccessfully tried to put out the candles burning down to set off the wildfire that would destroy the Sept, the green fire illuminating his eyes before it consumed him.
How shocking was it? There was no way in seven hells Lancel was going to extinguish those candles, but his tortured crawl through the belly of the crypt made for extreme suspense, making his death a theatrical 3.
How awesome was it? That final shot before it all goes to hell was spectacular.
How much do we care? The above look at Lancel's doings in King's Landing shows he was a surprisingly important character, especially considering his sexual relationship with Cersei and his transformation to religious zealot. He was an interesting character though not one we were exactly rooting for. Sorry, Brother Lancel, but you get a 2.
What does it mean for the show? As above, so below—the religious tide sweeping King's Landing faces a setback, if not outright obliteration, and the Lannister family is another member short.
Grand Maester Pycelle
Who died? Grand Maester Pycelle, a trusted advisor to four kings over his multidecade tenure on the Small Council, died deep within the bowels of the Red Keep that he called home. Appointed Grand Maester at a relatively young age, Pycelle remained healthy in body and mind up until his last days, though he pretended to be more feeble than he actually was in order to downplay his strength and presumably fool his enemies. Although he gave good advice and was frequently the voice of reason during the reign of King Tommen, Pycelle was willing to align himself to whoever was in power at any particular point, keeping his personal loyalty to Tywin Lannister a secret. For this reason, he was not well-liked in King's Landing and outwardly despised by Cersei, who saw his counsel as a threat to her control over her sons.
How did they die? Lured to a remote part of the castle under the pretense of giving advice to King Tommen on the day of his wife's trial then stabbed to death by the child spies employed by his mad-scientist counterpart, disgraced Maester Qyburn.
How shocking was it? It wasn't a matter of if the villainous Qyburn was going to knock off the doddering old grand maester but when. And seeing him go at the hands of Qyburn's "little birds" only emphasized how out of touch his methods were with the new (evil) power structure in King's Landing. A 3 for the violence of the act.
How awesome was it? The scene was dark, but even in the shadows it was obvious that Pycelle's passing was slow, painful, and extremely bloody. Seeing him overtaken by a gang of little kids with knives and scythes gave the scene a bit of a Children Of The Corn vibe, which was fun.
How much do we care? He was a bit of a dinosaur. And a sycophant. And a hypocrite. And he was ultimately not as clever as he thought he was, as his loyalty to House Lannister wasn't able to save him. We're more concerned with the prostitute who isn't going to get paid now that he's dead. Pycelle only gets a 2.
What does it mean for the show? As one of the last holdouts from Robert Baratheon's reign—and Aerys II's reign before that—Pycelle was one of the final obstacles to Cersei's takeover of King's Landing. Now that he's dead, her reign will be unquestioned (from within the Red Keep, anyway).
Lyanna Stark (flashback)
Who died? Lyanna Stark, Ned's sister, died in a flashback scene witnessed by Bran.
How did they die? We knew she was dead, but what's revealed here is that Lyanna died in childbirth—and that her son is none other than Jon Snow.
How shocking was it? Her death in and of itself was not shocking, but the scene that contains it sure was, especially for those unfamiliar with the "L+R=J" theory. Even for those who saw it coming a mile away, it's sweet, sweet confirmation. That makes Lyanna's death a 4 for expository value.
How awesome was it? Childbirth can be as bloody as any battle, and Lyanna dying from it is not awesome so much as it is sad and rote.
How much do we care? We care because of the revelation: 4 for the triumph of "L+R=J."
What does it mean for the show? Lyanna's death set into motion Robert's Rebellion, a seminal uprising that happened before A Song Of Ice And Fire begins. Now her death sets into motion the uncertain future of Jon Snow—how will Bran communicate what he's learned with his family? What does it mean if Jon isn't Ned Stark's son? How will Daenerys take the news of another Targaryen?
Lord Walder Frey
Who died? Walder Frey, lord of Riverrun, was murdered in his home at the Twins. He double-crossed House Stark in the Red Wedding, breaking the ancient Westerosi tradition of "guest rights," whereby a host who shares bread and salt with guests cannot harm them while they reside under his roof. Breaking guest rights is seen as one of the most abominable betrayals imaginable, signaling certain doom and hellfire for anyone guilty of it.
How did they die? Walder Frey was just tucking into a solitary luncheon when a serving girl reveals that his two sons, who were late for joining him in the dining hall, were in fact with him. Walder finds a finger in his pie, and the serving girl pulls her face off to reveal Arya Stark underneath. She kills him with a cool detachment, speaking briefly about her vengeance before slitting his throat.
How shocking was it? He was doomed ever since he killed Robb and Catelyn Stark in his home. It was only a matter of when and how, and Arya shows that revenge is best served in a pie. That's extra points for creativity, making Walder Frey's death a 3. Delicious.
How awesome was it? Here's a death we're happy to see. Walder Frey was a gross old man who probably deserved to die long before he broke guest rights, marrying a succession of young women and girls and treating everyone horribly.
How much do we care? We're glad he's dead, and we're glad Arya delivered the throat-slitting: 3.
What does it mean for the show? Walder Frey had a tenuous hold on the Riverlands, relying on Jaime's continent of Lannister forces to wrest control back from the Black Fish. With the lord dead, there's an empty space for either the Lannisters or the Starks to take the Riverlands for themselves.
Lothar Frey and Walder Rivers
Who died? Two of Lord Walder's many children, Lothar Frey and a bastard son, Walder Rivers, were killed at their home in the Riverlands. Lothar murdered Robb's wife, Talisa, at the Red Wedding, and Walder Rivers murdered Catelyn Stark. They clumsily held Edmure Tully captive after the Red Wedding, trying and failing to use him as a bargaining chip to regain House Tully's home, Riverrun.
How did they die? Both were murdered by Arya Stark, who then carved them up and cooked them into a pie she served their father.
How shocking was it? Despite their murders and baking taking place offscreen, the manner of their deaths and the use their bodies were put to is wonderfully shocking, a fun, imaginative way for Arya to exact more vengeance than simply killing the men who destroyed her family. Becoming the main ingredient of a meat pie propels their deaths to a 3.
How awesome was it? How can being baked into a pie not be awesome? These fools deserved to die, and we're glad they went in a ghastly way.
How much do we care? We care very much that Arya has begun her quest and knocked Walder off her kill list in such gruesome fashion: 4.
What does it mean for the show? We should expect great things from Arya Stark in season seven.