Podmass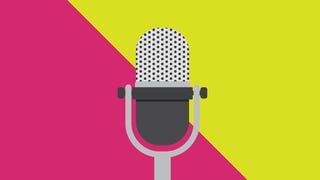 Podmass
In Podmass, The A.V. Club sifts through the ever-expanding world of podcasts and recommends the previous week's best episodes. Have your own favorite? Let us know in the comments or at podmass@avclub.com.
---
As You Were: A Podcast About Alkaline Trio
It's a "big one" this week on As You Were: A Podcast About Alkaline Trio as Tim Crisp and David Anthony get "Jaked On Green Beers." The tune is a fan favorite and notable for being the first recording to feature drummer Derek Grant. According to the hosts, Alkaline Trio was always a killer compilation band, contributing some of its strongest tunes to punk compilations that littered the "Various Artists" section of record store bins throughout the '00s. This one is clearly a kiss-off to someone who had done the band wrong, and as Crisp and Anthony postulate, it could have been any number of people considering the strife that surrounded this new era of the band. An obvious favorite of the hosts, this episode features a lively discussion of one of Alkaline Trio's most driving tunes, and the pair explore not only the lyrical content but the dueling vocal styles of Matt Skiba and Dan Andriano, and Skiba's percussive guitar playing. [Mike Vanderbilt]

Note: David Anthony is a former staffer, current freelancer, and all-time friend of The A.V. Club.
---
Felonious Florida
Wondery's newest podcast, Felonious Florida, "casts a dark shadow on the Sunshine State" by recounting the strangest crimes from a state with a history of memorable misconduct. South Florida Sun Sentinel reporters Lisa Arthur and Juan Ortega follow two crimes—the brutal murders of a popular South Florida bar owner and the two women he invited home one night, and the murder of a mom and her 7-year-old—from 1994 and 2007, respectively—uncovering new details as the podcast unfolds. No one was convicted of either crime, meaning the murderers could still be among the Florida population. This week takes an even more enthralling turn as the crimes are hypothetically connected to O.J. Simpson and the mob, theories that eventually lead to information that cracks the cases open. Felonious Florida is an addictive addition to the true-crime podcast genre. [Becca James]
---
Late Night Whenever
G/O Media may get a commission
The first episode of this new podcast from comedian and 2 Dope Queens favorite Michelle Buteau feels like the 50th, and that's meant as the highest possible praise. Recorded in front of a live audience, Late Night Whenever takes the form of a talk show stripped down to the essentials: a wickedly funny and likable host, someone behind a piano with a gift for setting up punchlines, a few good bits, a lineup of charming guests, and a sofa. In Buteau and music director Rob Lewis, the show has the perfect foundation; in guests Jason Jones and Leslie Odom Jr., they've got terrific (and very funny) conversationalists; in a game centered around the fact that Odom, Jones, and Lewis are all fathers, they get a hell of a segment. It's an auspicious beginning, a smart structure, and it's got a goldmine in Buteau. Bump it to the top of your list. [Allison Shoemaker]
---
Stance
Though hosts Chrystal Genesis and Heta Fell live halfway across the world from each other (London and San Francisco, respectively), the two Brits move seamlessly through the international stories they cover. As two women of color, they bring an important and underrepresented perspective to each topic; for example, their coverage of weed legalization in San Francisco touches on how it's changed the city's culture, as white business owners profit from a market that has criminalized people of color for decades. Furthermore, they discuss how the weed industry, in its current heyday, makes it disproportionately hard for P.O.C. and people from less monied populations to break into, due to the regulations and high cost of entry into the business. As a podcast focused on arts and culture as well as current events, this episode of Stance goes on to cover LSD, a sacred plant/psychedelic drug from Gabon, choreographer-director Holly Blakey, and novelist Nikesh Shukla. [Jose Nateras]
---
The Americans Podcast
On The Americans, the Cold War is nearing its end, just like the show itself, as well as the June Thomas-hosted podcast that dissects each new episode of FX's exemplary series via conversations with those who might know a thing or two about the show: the people who make it. That makes every episode of The Americans Podcast a fascinating listen, but this one's especially insightful, particularly a segment with costume designer Katie Irish. In the season six premiere, Joel Fields and Joe Weisberg's series leaps forward in time, and much of the responsibility for conveying that jump fell to Irish, who talks about revealing the new "Dead Hand" status quo through haircuts, baggy pants, well-made suits, and more. If you love The Americans, or the making of television, or listening to smart people talk about their interesting jobs, you'll love this like Henry Jennings loves not being at his own house. [Allison Shoemaker]
---
The Flop House
In the "final judgments" portion of this newest installment of their venerable bad movie podcast, co-host Elliott Kalan confides to film-riffing pals Stuart Wellington and Dan McCoy, "I thought we were in trouble. What are we gonna talk about on this podcast?" Luckily for Flop House fans, filling time with digressive hilarity has never been an issue for these three, even though their most recent movie—the Halle Berry-starring child abduction thriller Kidnap—was, in keeping with the trio's categories, "a movie they kinda liked." (Kalan went even further, into uncharted "movie he'd actually recommend" territory.) Not that Kidnap comes off as anything beyond their label of a "trash chase thriller." But for a team of comics battle-hardened by bloated, stultifying, incompetent "action" movies (Roland Emmerich's interminable 10,000 BC being their touchstone), a crisply ludicrous 95-minute flick with no pretensions and a truly memorable villain is clearly a cool drink of Stuart's favorite cheap domestic beer. Even though Berry's nigh-indestructible Chrysler Town & Country minivan is presented as the movie's real star, Wellington revealed on the podcast's Facebook page that Chris McGinn, who plays Kidnap's unsettling co-baddie, reached out in appreciation for their praise—despite her character being described as a "dead-eyed swamp person." [Dennis Perkins]
---
Threedom
Scott Aukerman, Paul F. Tompkins, and Lauren Lapkus are stalwarts of the comedy podcast community, and while they frequently collaborate on their respective podcasts, a majority of their interactions are in character. With Threedom, they finally join forces for a nonsensical hour of conversations, games, and whatever else they decide to throw in. Hearing the dynamic between these three as they casually discuss Jay Leno's Tonight Show money or their personal burial plans reveals the strong foundation of a friendship that lends itself well to masterful improv on other shows. But more than anything, Threedom is entertaining in the silliest ways. This entire episode is seemingly dedicated to naming the show (spoiler alert: the actual name of the show is not on the final list), but things constantly derail as Aukerman, Tompkins, and Lapkus poke fun at each other while finishing each other's sentences and rushing to get the best punchline at every turn. Their laughter is nonstop, to the point where it seems like they forgot they were being recorded altogether, and the joy is contagious. [Brianna Wellen]
---
V Single
It's easy sometimes to feel as if you're the only single person in a sea of smiling, starry-eyed couples, and society's all too keen on insinuating that singledom is something to be ashamed of. If this sounds familiar, you're likely to enjoy V Single, a brand-new podcast from the charming, funny, and "perpetually single" duo of Alexandra Tweten and Alison Stevenson. Tweten, who created the popular Bye Felipe Instagram account, and Stevenson, who writes about sex and dating for Vice, have no shortage of douchebags in their past, but V Single isn't about those who have come and gone so much as the impact that past experiences have had on their approach to relationships. The duo builds conversations around the question of why they and their guests are single, and whether or not that's a state in which they're happy. Fun supplementary segments include a look into the dating trends of yore, as well as an investigation into commonly held dating "rules"—in this episode, for example, the hosts (along with guest Lola Blanc) discuss sex on the first date and how their views have changed over the years. Through it all, the hosts are blunt, vulnerable, and engaging. Singles: you're not alone. [Randall Colburn]