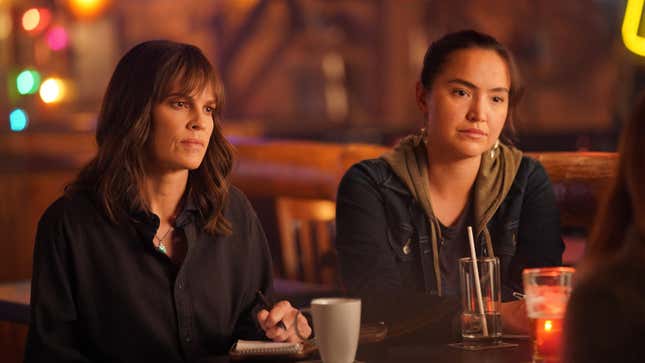 Writer-director Tom McCarthy, who won an Oscar for Best Original Screenplay with 2015's Spotlight—a film based on the Boston Globe's coverage of the Catholic church child molestation scandal—delivers another smart portrayal of journalism with ABC's Alaska Daily. The Hilary Swank-led show, which has its midseason premiere on March 2, portrays the necessity, challenges, and triumphs of local journalism in a way that's quietly compelling. The series' accuracy is a refreshing change of pace from most TV depictions of journalism, be it The Bold Type's excessive glamor, The Morning Show's heightened spectacle, Great News' absurd comedy, or The Newsroom's overt preachiness.
Billy Bush caught being gross on hot mic (again)
McCarthy's show centers on journalists at The Daily Alaskan, who despite a humble readership strive to report on their state's affairs, whether it's a beloved restaurant closing down or government corruption. The series stands out because of how it carefully depicts crafting a story—finding the right angle and reporter, struggling to chase down sources, meeting deadlines, battling corporate overlords, and all that endless Slack-ing.
Only a few shows, like Succession and The White Lotus, have briefly touched on digital media's veracity. Believe it or not, most real-life newsrooms don't feature employees with chic outfits taking expeditious walks or falling into tangled romances all while magically churning out articles. Alaska Daily is authentic but never dull, thanks to solid pacing, a roster of intelligent characters, and an engaging topical mystery.
Crucially, the series gets its journalistic insights correct to the benefit of its core storyline, which examines the lack of national attention on Missing and Murdered Indigenous Women (MMIW). The show follows esteemed investigative journalist Eileen Fitzgerald (Swank), who lands in Anchorage after her fall from grace in New York City. She joins the newspaper and teams up with local reporter Roz Friendly (Grace Dove) to dive into the two-year-old case of murder victim Gloria Nanmac. The case was barely looked into before being shut down without finding the culprit; she's one of many killed or missing Native American women who don't get monetary, police, or media attention.
G/O Media may get a commission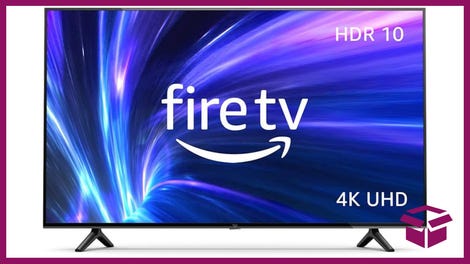 42% Off
Amazon Fire TV 50" 4K Smart TV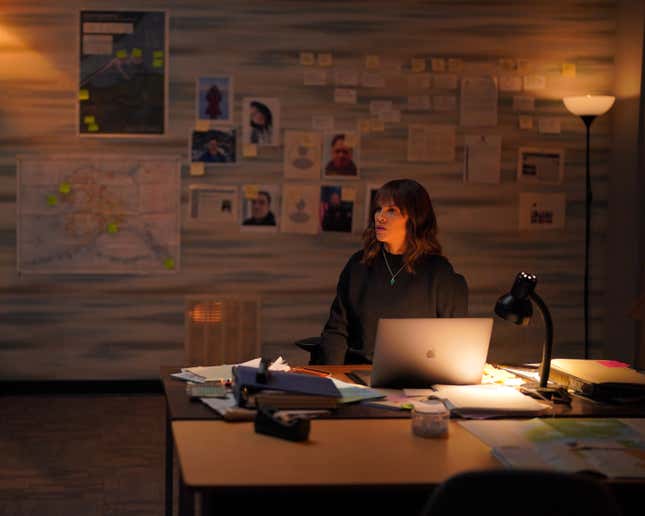 As Alaska Daily digs into the underreported crime wave that haunts the Indigenous community across the country, it often feels like a ripped-from-the-headlines series. That's because it's inspired by Anchorage Daily News and ProPublica's Pulitzer Prize-winning series of articles by Kyle Hopkins called "Lawless: Sexual Violence In Alaska." Hopkins is also an EP on Alaska Daily, and the show's writers' room includes Iñupiaq filmmaker Andrew Okpeaha MacLean and Tlingit playwright Vera Starbard.
Alaska Daily isn't hesitant to bring up uncomfortable topics, like the disparity in treatment of MMIW compared to Missing White Woman Syndrome. In the midseason finale (which aired in November), a cruise passenger from Texas topples into the ocean while she's live on social media. The Alaskan government spends more than $1 million on search efforts. Eileen and Roz discover that not even a fraction of that amount has gone to the Governor-employed task force dedicated to finding missing Indigenous women, including Gloria or Jade Jacobs, who vanished two days ago. The show tackles these issues with surprising nuance, discussing how the media is fascinated by, and puts more resources towards, white women (for more ratings and engagement).
An obvious point of concern is centering these MMIW cases through Eileen's perspective. But Alaska Daily addresses this multiple times over its first six episodes, with the passionate and empathetic Roz serving as a much-needed counterpart to Eileen. To their credit, Dove (the show's breakout star) and Swank are both tremendous here. And they're joined by a talented ensemble, including ABC staple Jeff Perry, Ami Park, Craig Frank, Matt Malloy, Meredith Holzman, and Pablo Castelblanco.
As imperative as Alaska Daily is, it's still a journalism show, so it can't escape some self-righteous moralizing to amp up the drama. Perry's Stanley Cornik, the newspaper's managing editor, is bound to praise articles with lines like "This worked not because we were first but because we were the best." But it's all handled fairly well. The show devotes enough time to how the media has a target on its back in the fake news era, with the midseason premiere expertly (if slightly theatrically) exploring this subject. Underneath that thin layer of tropes, Alaska Daily is a timely series that's part workplace drama, part captivating thriller. It's a show that's bringing a real-life issue to the forefront, and it's time to get on board.
---
Alaska Daily is available to stream on Hulu. Season one resumes with new episodes March 2 on ABC.