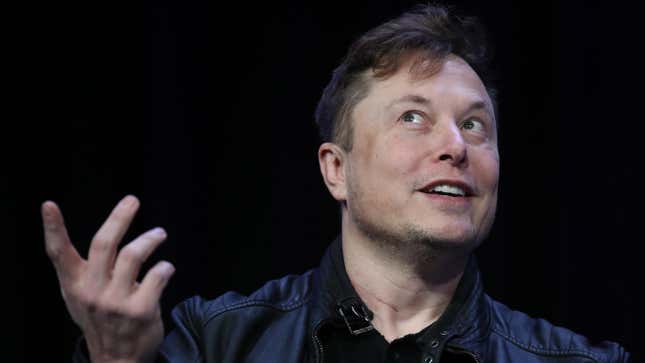 This morning, Twitter suffered what seemed to be its biggest and most dramatic outage in years, first with links and images failing to load properly and then the site itself becoming inaccessible for many users (The Verge says one single engineer has been left to build a new premium access platform for third-party users, and some change in that system broke the whole site). It was a delightful bit of schadenfreude both for those of us looking for any excuse to exorcise that vile little bird from our lives and for anyone who just likes to see things go wrong for the big, attention-starved dummy who's running Twitter now.

Well, it was also a brilliant bit of free marketing for the next documentary film from Alex Gibney, director of Going Clear: Scientology And The Prison Of Belief, which is going to focus on Elon Musk (the aforementioned dummy). Variety says that Gibney is "already months into production" on the project, and he's "hugely excited" about putting together the "definitive and unvarnished examination" of Musk.
Closer Media, one of the companies producing the film, said in a statement that "now is the moment for a rigorous portrait of Elon Musk, who is undeniably one of the most influential figures of our time." We assume by "now" they mean "the day Twitter completely broke down for a few hours," and by "influential" they mean… you know, it's not always a good thing. But we'll see! It would be silly to go into a documentary with some preconceived notions about its subject, because you need to open yourself up to whatever the documentary intends to teach you or show you. Who knows, maybe Musk has actually contributed something good to the world that we're not aware of.