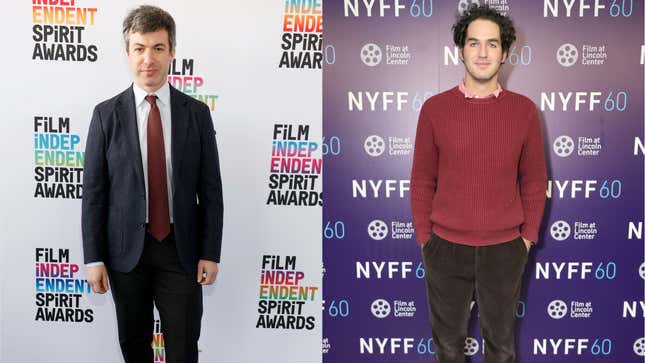 If there's one person in the world somehow more dedicated to realism in art—at the expense of mind, body, soul, and potentially morality—than The Rehearsal's Nathan Fielder, it may be his future co-creator and scene partner Benny Safdie.
Winners and losers of the summer 2022
The two lovable oddballs (and Emma Stone) are currently working on The Curse, an upcoming Showtime series about a couple producing a show for HGTV. While not much is known about the actual plot of the show (The Curse, that is, not the show within the show), Safdie recently revealed in a GQ profile that the series, which was born out of a "so stupid" but "really funny" bit that he and Fielder used to text each other frequently, also started its scripted life as a 30-minute comedy but eventually morphed into an hour-long comedy-drama.
This insight into the show's behind-the-scenes gestation tracks, given the progression from hilarious ("Door city over here") to harrowing (potentially traumatizing children for life) that The Rehearsal would prove to walk.
Oh, and here's one more thing we've learned about the series via Safdie's GQ profile: he eats a lot of real food on camera. Like... a lot.
Some context: apparently, Safdie hates when actors only pretend to eat during takes. It "destroys" him [emphasis ours]. So, when he filmed a scene for Licorice Pizza, he apparently made sure to eat every. Single. Time. No matter how many takes it took to get the scene right. "I don't know how many tiramisus I ate, but it must have been 30," he said.
Same goes for The Curse. "Sixty chips in one take, and we must have had nine takes…" he said, which, from the perspective of someone who didn't eat 540 chips on camera, seems like the sort of math we should just take his word for.
But it wasn't just the chips, according to Nathan Fielder. Oh no. "Any scene that involved food, everyone would pace themselves on the first take," he said. But not Safdie, who "for some reason would keep shoving food in his mouth" the whole time. Why? "'Cause he thought it would be funnier. And he was right."
"There was one scene where he ate an entire Chinese buffet plate every single take for 15 takes and he would always match the exact same volume of food," he continued. "You'd think any sane person would eat a couple less popcorn shrimp each time as the takes went on. But he wouldn't."
Anyway, now we're even more excited for The Curse than we were before. And we were already pretty damn excited.