The site of the 1969 Woodstock music festival, where your parents got high and rutted in the open air and thereby changed the world, has been officially designated a historical site, forever preserving it as a symbol of the epochal "spirit of the '60s" in something besides the self-congratulatory memories of Baby Boomers. New York Governor Andrew Cuomo announced yesterday that the former dairy farm in Bethel—now home to the Bethel Woods Center for the Arts—has been added to the National Register of Historic Places, so that future generations might be forced to listen to how it changed everything from modern members of an establishment who get watery-eyed while paying lip service to the liberal ideals they once championed, yet now ensure a tightly reined, pragmatically moderate version of progressivism that won't upset the many corporate interests these former hippies spent decades acquiring.
"Woodstock was a pivotal moment in both New York and American history, bringing together the unique art and music in an event that changed this nation's cultural and political landscape," Cuomo said, for example.
The Bethel Woods site once famously belonged to Max Yasgur, who agreed to lease his farm to some totally far out, freaky-deaky entrepreneurs and dental fortune heirs who were looking to profit from young, middle-class music fans. In the spirit of the '60s, they then transformed Woodstock into a free concert after failing to account for the overwhelming attendance and other poor planning threatened their overhead. As the crowd of more than 400,000 swarmed those 800 acres, it was treated to a magical four days of music from artists like Creedence Clearwater Revival, The Who, Grateful Dead, Janis Joplin, and Jimi Hendrix, all of whom electrified the audience with their messages of free love and sticking it to The Man after refusing to take the stage until they were paid, right now, in cash. And commendably, '60s-ly, play they did after a loan was secured from a local banker, and so the concertgoers didn't riot and murder each other. Today, this lives on as an enduring symbol of peace and love.
Many of those performances have since become iconic themselves—notably Hendrix's rendition of "The Star-Spangled Banner," which he played at 8:30 on a Monday morning, to the decimated crowd of 30,000 that remained after surviving the rain-soaked weekend writhing in a humid pit of mud, puke, and sewage, near starvation from a critical shortage of food, sleeping in a Hieronymous Bosch-esque tangle of half-naked bodies, and occasionally getting run over by tractors, all as military helicopters buzzed overhead, dropping off pickle sandwiches and rock stars who couldn't wait to get the hell out of there. You may recall hearing it in every fucking thing about how great the '60s were, ever.
According to The Poughkeepsie Journal, a handful of projects are underway to enhance the site, including "the preservation of trees that bore witness" to thousands of people desperately pissing on them, as well as Canned Heat; "the restoration of footpaths used by festival-goers" as they stumbled toward makeshift encampments to buy hashish; and "the creation of a contemplative overlook," so visitors can take in these hallowed grounds and reflect on how they forever changed festival planning and counterculture marketing.

G/O Media may get a commission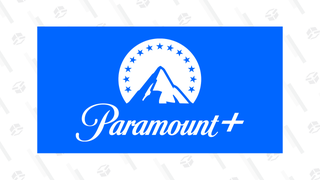 One month free
Paramount+ One-month Free Trial
Meanwhile, the grounds of Woodstock 1999 will remain on fire.