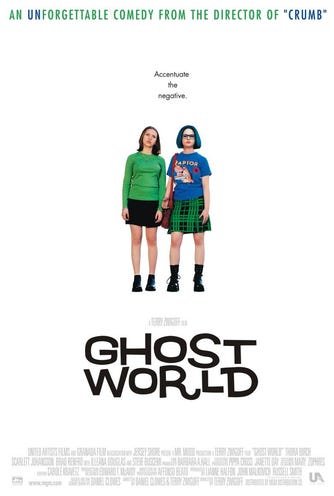 Steve Buscemi (Seymour)Thora Birch (Enid)Scarlett Johansson (Rebecca)Brad Renfro (Josh)Illeana Douglas (Roberta Allsworth)Bob Balaban (Enid's Dad)Stacey Travis (Dana)Charles C. Stevenson Jr. (Norman)Dave Sheridan (Doug)Tom McGowan (Joe)Debra Azar (Melora)Brian George (Sidewinder Boss)Pat Healy (John Ellis)Rini Bell (Graduation Speaker)T.J. Thyne (Todd)Ezra Buzzington (Weird Al)Lindsey Girardot (Vanilla - Graduation Rapper)Joy Bisco (Jade - Graduation Rapper)
With only the plan of moving in together after high school, two unusually devious friends seek direction in life. As a mere gag, they respond to a man's newspaper ad for a date, only to find it will greatly complicate their lives.
In Scenic Routes, Mike D'Angelo looks at key movie scenes, explaining how they work and what they mean.
The overwhelming majority of films based on comic books strain to imitate their sources' flashy graphic elements,…