In a recent episode of Grey's Anatomy titled "Cold As Ice" (the penultimate episode of the show's 14th season and its 316th episode overall) one of the doctors arrives in the ER hypothermic and seemingly dead. "We're not gonna lose her," announces Meredith Grey (Ellen Pompeo). "The same thing happened to me and I was in way worse shape." In fact, we saw that happen 11 years ago in the iconic third season episode "Drowning On Dry Land." In place of made-up character backstory, Grey's has well over a decade of "history" to draw from—history its audience has seen unfold in real-time. And while the show's lengthy existence is sometimes treated as a punchline, Grey's Anatomy has found huge emotional power in calling back to its past.
In an excellent piece about the way Crazy Ex-Girlfriend uses musical reprises, Allison Shoemaker writes, "A reprise is no longer just a reprise. A reprise is now, with apologies to Don Draper, a time machine. They're songs that send us back through the personal history of Rebecca Bunch, encouraging us to consider personal growth (or lack thereof), the evolution of relationships, and the significance of her own memories." That's essentially what Grey's Anatomy does in non-song form. (And sometimes even in song form too. The show's seventh season musical episode featured covers of pop songs the show helped made famous and in last night's season finale, the show played one of those covers to emotionally link us to a character who left at the end of season 12.) In regularly and casually calling back to events from throughout its run, Grey's Anatomy isn't just linking us to its characters' past, it's linking long-time viewers to their own pasts, too.
For instance, I was in high school when I watched Meredith briefly visit purgatory while struggling through her own hypothermia. I was in my freshman year college dorm room when I watched Owen Hunt (Kevin McKidd) help Cristina Yang (Sandra Oh) with an icicle injury. I was in my very first apartment when I watched a deadly plane crash take out a bunch of the show's major players. And it was a couple years later that I began reviewing the series for The A.V. Club, starting with an episode that moved backwards in time through the relationship history of two of its long-running characters. The show's references don't just send me back through the characters' personal history, they send me back through my own as well—the places I used to live, the friends I used to watch with, and the people I used to be at various points in my life.
A long-running show like Grey's Anatomy measures its successes and failures in eras, not episodes or even seasons. And while Grey's Anatomy has had some real low points over the years (yes, this is a medical series where someone had sex with a ghost that turned out to be a manifestation of her brain tumor), it's had plenty of peaks to counter those valleys. The show's most recent creative renaissance came thanks to its biggest ever creative shakeup—the decision to kill off Patrick Dempsey's Dr. Derek "McDreamy" Shepherd in the 11th season episode "How To Save A Life." In examining what Meredith's life looks like in a post-Derek world, Grey's Anatomy got a creative kick start (not to mention a ratings boost). And since then it's been refreshingly willing to mine its own past for emotional resonance, most successfully in seasons 12 and 14.
Though ER still has Grey's beat by a season in terms of longest-running medical dramas (at least for now), Grey's has had a more consistent cast over the years. Four of the current Grey's Anatomy stars have been with the show from the very beginning—Pompeo's Meredith Grey, Justin Chambers' Alex Karev, Chandra Wilson's Miranda Bailey, and James Pickens Jr.'s Richard Webber—and they've become emotional anchors for the series. And while some long-running series prefer not to acknowledge the creative shakeups they've had over the years, Grey's has never been shy about discussing its departed characters. To celebrate its 300th episode, the show warmly reflected back on pretty much all the major characters who were once central to the series. In other words, Grey's lets its characters talk about the people from their pasts in the way that real-life people do, not the way that characters in a TV show seem to so often forget about friends sent off to "Mandyville."
G/O Media may get a commission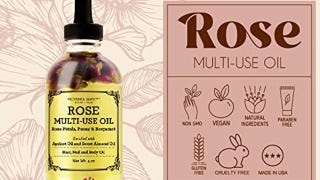 Provence Beauty Rose Multi-Use Oil
The show's best callbacks are an emotional gut punch, like a sudden and unexpected flashback to Derek in the 12th season episode "My Next Life," which also featured the return of Meredith's first ever patient from the Grey's Anatomy pilot (played on both occasions by Skyler Shaye). It's a tiny five-second moment, more of a flash than a flashback, but it carries a huge emotional resonance for those who have stuck with the series over the years. Thanks to its long history, Grey's Anatomy has developed the ability to replicate what memory feels like—a sudden thought that comes and goes but still carries enormous weight.
From the beginning, one of Grey's biggest strengths has been its willingness to let its characters and their relationships with one another genuinely evolve, which is how the Meredith/Alex friendship emerged as the unexpected heart of the series in its current era. There's procedural element to the series, but it's first and foremost a character drama. And while the show sometimes gets silly with its self-referential callbacks (there's a certain amount of dark comedy in just how much trauma and death these doctors have experienced over the years), it also uses them to reflect on those evolutions. When "syph nurse" Olivia Harper (Sarah Utterback) returned this season for a one-episode guest spot after an eight-season absence, she served as a reminder of just how far Alex has come since his early days as an irresponsible bad boy.
For the most part, Grey's doesn't do much handholding when it comes to these references. It knows it has a large and devoted fan base who will pick up on small gestures and lines, like a moment in the 14th season finale where Meredith tells Alex, "She's not the sun, you are the sun"—a reference to the speech Cristina delivered before leaving Grey Sloan Memorial Hospital. "Cold As Ice" ends with Meredith folding a scrub cap covered in ferryboat illustrations and placing it in a drawer next to a framed Post-It note. There's no overt explanation as to exactly what she's doing, but longtime viewers know the scrub cap was one of Derek's favorites, the Post-It note was their unofficial marriage license, and the whole gesture is a huge step in Meredith's process of moving on to a new chapter in her post-Derek life.
The current trend toward TV shows having shorter runs with fewer episodes per season is probably a good thing. It allows writers to focus on quality over quantity and attracts high-profile actors who don't feel locked down by the production schedules. But Grey's Anatomy stands as a testament to the power of an old-fashioned, long-running network series, too. According to Pompeo, Grey's will likely be ending its impressive run sooner rather than later. (Creator Shonda Rhimes has always maintained that she'll keep the show running for as long as Pompeo wants to be a part of it and Pompeo recently signed an impressive deal that includes two more seasons.) Until then, however, I'm happy to pick, choose, and love Grey's Anatomy and the moving way it utilizes its own history.