1. Richard Pryor: Live In Concert (1979)
Quite simply one of the funniest movies ever made, one of the greatest one-man performances ever recorded, and one of the rare cultural artifacts worthy of its exalted reputation. As Pryor freely cycles through frank, hilarious commentary on race, death, parenting, sex, boxing, and monkeys, he adopts about a dozen different personae, disarming the audience with his quick wit and unflinching honesty. Pryor's later concert films have their moments, but they're all striving a little too hard to recreate the rare magic of Live In Concert, which like all great comedy is both side-splitting and liberating.
2. The Richard Pryor Show (1977)
Next to Live In Concert, this is the most unadulterated video document of Pryor's creativity and thirst for danger. Only four episodes were completed before NBC cancelled the series, and those four episodes lean too much on skits with Pryor playing a fish out of water: black cowboy, black rock star, and so on. But the show's best segments show Pryor moving away from straight comedy for extended, impressionistic riffs on the African-American experience, from World War II to the "back to Africa" movement. The skits were sophisticated, cinematic, and subtly critical of America's persistent immaturity regarding race relations and artistic expression.
3. Blue Collar (1978)
G/O Media may get a commission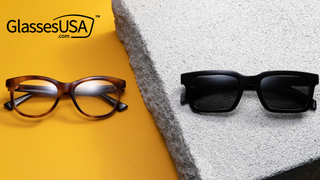 60% off frames
GlassesUSA.com Back to School Sales
Pryor was largely wasted in movie comedies, which pushed him to play endless variations on his high-strung, racially sensitive hustler from the 1976 blockbuster Silver Streak. But there were some notable exceptions, like 1977's Which Way Is Up? and 1981's Bustin' Loose, both of which let him show off his talent for mimicry and his gift for fusing humor and pathos. Mostly, Pryor excelled in supporting roles—especially in Lady Sings The Blues, The Mack, and The Bingo Long Traveling All-Stars & Motor Kings—and in his rare dramatic leads. He did fine work as stock-car champ Wendell Scott in 1977's Greased Lightning, but his real coming-out party as a serious actor came in Paul Schrader's jumbled working-class dramedy Blue Collar, which cast Pryor as a perpetually grumbling factory worker who becomes a union bigwig and makes life tough for his former buddies Harvey Keitel and Yaphet Kotto. Pryor's performance shows humor, rage, and a real sense of how power and comfort can corrupt. Coming in between The Richard Pryor Show and Live In Concert, Blue Collar presented Pryor as a vibrant performer capable of anything. Too bad drugs, Hollywood stereotypes, and career mismanagement prevented him from doing all he could've.
4. JoJo Dancer, Your Life Is Calling (1986)
Pryor overreached with this semi-autobiographical drama, which he produced, co-wrote, directed, and starred in, playing a self-destructive comedian rising through the stand-up ranks. There's too much "poor me" to the story and the performance, and Pryor leaves out the actual comedy that made his alter ego a star, but JoJo Dancer is a necessary piece of the Pryor puzzle, describing in too-brief snippets what he saw on his way to the top.
5. Lost Highway (1997)
Pryor was diagnosed with multiple sclerosis in the same year he released Jo Jo Dancer, Your Life Is Calling, and from that point, his career was essentially over, aside from a few regrettably stiff comedies and the occasional appearance on nightclub stages or in documentaries. The extent of Pryor's battle with MS wasn't entirely evident until he took a small part in David Lynch's typically bizarre Lost Highway. He appears only briefly, in a wheelchair, barely mobile but still unmistakably himself. Stunt casting? Most assuredly. But the one scene of Pryor desperately fighting his own physical limitations to deliver his lines is as lucid and emotional as anything else in Lynch's oblique puzzle-picture.
6. Pryor's Place (1984)
The concept of a Richard Pryor kids' show—produced by Sid & Marty Krofft, no less—sounds disastrous on paper, and to an extent, Pryor's Place tried too hard to fit its star into a tame, multicultural TV neighborhood. But Pryor played his multiple roles on the show with sincerity, subtly reminding his longtime fans that some of the funniest material in Live In Concert was about children. Pryor could sell just about any kind of humor he was asked to attempt, because he met the first criteria for any great performer: He told the truth.