Here's what's up in the world of TV for Thursday, Jan. 5. All times are Eastern.
TOP PICK
Project Runway All Stars (Lifetime, 9 p.m.): We used to think we were excited for the all-star season of Project Runway, particularly when we found out each episode would be just one hour, instead of 90 minutes long. But then we found out that most of the regular Runway folks—like Heidi and friends—wouldn't be involved. And then we saw that abysmal previous season. So consider our expectations so low that Lifetime will almost have to improve upon them. John Teti checks in for the premiere and most likely sighs in disgust.
---
REGULAR COVERAGE
The Vampire Diaries (The CW, 8 p.m.): America's craziest show returns, hopefully with bitings and stabbings and madness aplenty. It's been a long six weeks, and Carrie Raisler is ready for some crazy shit to start happening post-haste.
The Secret Circle (The CW, 9 p.m.): The first season of Vampire Diaries started to really come together in its back half, and while Katherine Miller's seen some promising signs in this show's first few episodes, it's time to start coalescing, no?
Jersey Shore (MTV, 10 p.m.): So here's why MTV had to plow through all those Beavis And Butt-Head episodes! They had another season of this to air! Marah Eakin presides over what will likely be the last Jersey Shore review for us ever.
G/O Media may get a commission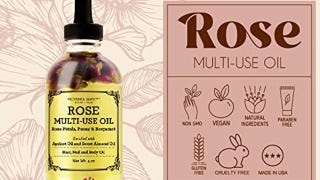 Provence Beauty Rose Multi-Use Oil
---
TV CLUB CLASSIC
Seinfeld (1 p.m.): Believe it or not, David Sims isn't at home. Please leave a message at the beep. He must be out, or he'd pick up the phone. Where could he be? Believe it or not, he's not home. (Yeah, it's time for us to watch that episode.)
Cheers (3 p.m.): Wondering where that whole "Sam and Diane have an angry argument that almost leads to them making out" thing started? You'll find out in this week's second episode, as our own virtual gang dissects another two half-hours.
---
WHAT ELSE IS ON?
Diving Into Noah's Flood (National Geographic Channel, 8 p.m.): Researchers look for an ancient deluge that might have inspired stories of a worldwide flood. YOU MEAN OTHER THAN THE ACTUAL ONE NOAH ESCAPED IN THE ARK?!
Louder Than A Bomb (OWN, 9 p.m.): Oprah Winfrey's channel has been picking up some intriguing documentaries for whatever reason, and here's one from two years ago, about a bunch of kids competing in a youth poetry slam. Like you do.
24 Hour Catwalk (Lifetime, 10 p.m.): Lifetime continues its frantic attempts to come up with a new Project Runway with this new show where fashion designers attempt to take an entire collection from concept to runway in just one day. Whee!
American Stuffers (Animal Planet, 10 p.m.): Claire Zulkey stops in for the latest of the many cable reality shows entitled "American XXXXers" with this new show about taxidermists who stuff dead pets for owners who don't want to forget them.
Spaceballs (MoMax, 7:20 p.m.): We've never seen this one. (Okay, somebody put it on at some thing we were at once, but we didn't really pay attention.) But we know that by even mentioning it, we're going to inspire you guys to start quoting it.
Buck (Showtime, 8 p.m.): This gentle documentary about a real-life horse whisperer got positive reviews during its short theatrical release last year, and now Showtime's bringing it to the airwaves for all of you who just love ponies. Whee!
College Basketball: Michigan at Indiana (ESPN2, 9 p.m.): We thought it would be kind of fun to say, "They've got wars going down in the middle west!" but that song is about consuming meth, and we all know there's no place for drugs in basketball.
---
IN CASE YOU MISSED IT
Happy Endings (Wednesday): Happy Endings, one of our top 30 shows of 2011, aired its first episode of 2012 last night. Join David Sims to find out if it was worthy of our placement or one of the show's occasional duds. Also starring Faith Prince!