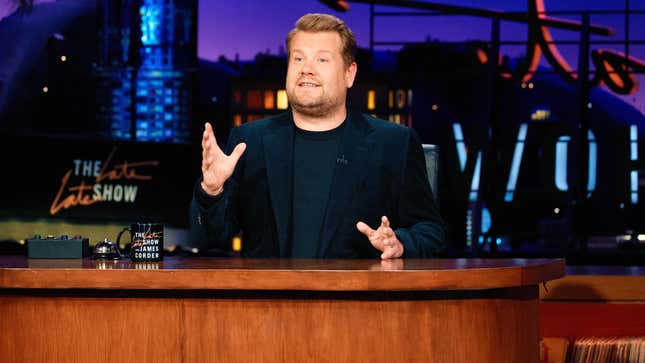 It's been real, it's been fun, and, sometimes, it's even been real fun.
Tonight, James Corden's The Late Late Show will air its final hurrah. Since taking up the mantle from Craig Ferguson in 2015, Corden has carved out his own space in the late-night game—a space that has probably earned him at least as many fans as critics. But during an era where it seemed that audiences turned away from late-night talk shows in favor of YouTube clips or Instagram lives, no one can deny that Corden regularly had people talking about his show.
It's a role and a skillset that CBS believes can't be equaled with someone else behind the Late Late desk. Instead, the time slot is reportedly going to a reboot of @midnight as Corden himself heads off to greener pastures. In the meantime, let's look back at the Late Late moments we remember above all others—for better or worse.