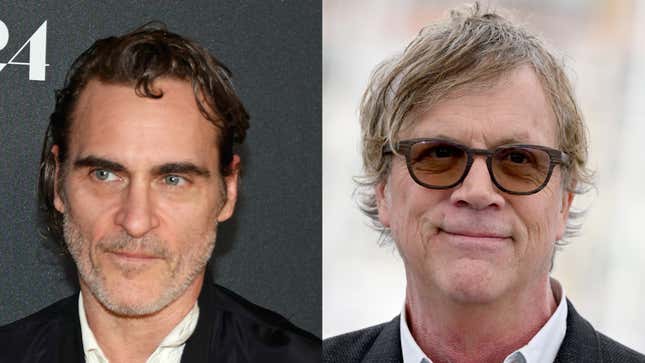 How should one describe Carol director Todd Haynes' next movie? In a few words: just as queer, but with a whole lot more Joaquin Phoenix, literally and figuratively.
John Hughes says the director called his Ferris Bueller performance "boring"
While at Cannes promoting his latest film May December, which stars Natalie Portman, Julianne Moore, and Riverdale's Charles Melton, Haynes also found time to discuss his upcoming slate. The lineup includes a few "episodic projects," a new collaboration with Kate Winslet headed for HBO (or perhaps, depending on if and when it's released, "Max"), and most imminently: a new feature film starring Beau Is Afraid's Joaquin Phoenix.
"The next film is a feature that's an original script that I developed with Joaquin Phoenix based on some thoughts and ideas he brought to me," Haynes tells IndieWire's Eric Kohn. "We basically wrote with him as a story writer. Me and Jon Raymond and Joaquin share the story credit. And we hope to be shooting it beginning early next year."

Although plot details remain clandestine, Haynes did drop some small but hearty bread crumbs about that next film, described as "a gay love story set in 1930s L.A." Among those tidbits: that the film more than earned its NC-17 rating after Phoenix himself pushed for the film to "go further."
"Joaquin was pushing me further and going 'no, let's go further,'" Haynes recalls. "This will be an NC-17 film." While the possibilities for what that could entail still feel about as limitless as human sexuality itself, great expectations are more than appropriate in this circumstance. After all, when Carol first premiered at Cannes back in 2015, it was met with a 10-minute standing ovation and earned lead Rooney Mara a Best Actress prize.