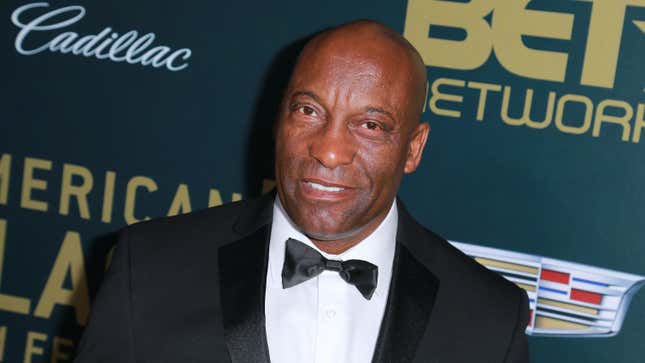 John Singleton, the Oscar-nominated writer and director of Boyz N The Hood, has reportedly been hospitalized this week in the aftermath of what's being described as a "mild" stroke. Per TMZ, Singleton checked himself into the hospital after experience weakness in his legs shortly after a flight from Costa Rica, and is currently undergoing tests and rehab.
Anthony Hopkins has figured out what we all knew about Marvel movies
Although he's still probably best known for his landmark coming-of-age drama, Singleton has also made himself a major presence in TV over the last few years, directing episodes of The People Vs. O.J. Simpson and Billions, and serving as executive producer on his FX cocaine drama Snowfall. (Said series having just recently been renewed for its third season with the network.) He is, in other words, a pretty busy guy, so we're hoping that this particular health detour doesn't keep him out of action for long.