Warren Beatty was quick to let everyone watching last night's Oscars telecast know that the unprecedented oopsie of announcing the wrong Best Picture winner wasn't his fault. But whose fault was it? All eyes have now turned to accounting firm PricewaterhouseCoopers, which for 83 years has been in charge of keeping the names of Academy Award winners secret until the night of the big ceremony. That's accomplished with two identical briefcases containing two identical sets of envelopes, one of which accidentally made its way into the wrong hands at the end of last night's telecast. Today, the firm issued a statement about the snafu:
We sincerely apologize to Moonlight, La La Land, Warren Beatty, Faye Dunaway, and Oscar viewers for the error that was made during the award announcement for best picture. The presenters had mistakenly been given the wrong category envelope and when discovered, was immediately corrected. We are currently investigating how this could have happened, and deeply regret that this occurred. We appreciate the grace with which the nominees, the Academy, ABC, and Jimmy Kimmel handled the situation.
In short, it was a mistake, caused by simple human error. And The Wall Street Journal thinks it might know which human in particular that might be. In a tweet that has since been deleted, PricewaterhouseCoopers partner Brian Cullinan tweeted out a picture of Best Actress winner Emma Stone with the caption, "Best Actress Emma Stone backstage! #PWC" three minutes before Beatty and Faye Dunaway took the stage to present Best Picture.
Immediately after posting the picture—and, if he's like most Twitter users, while he was checking his notifications—Cullinan grabbed the fateful wrong envelope from the backup pile and handed it to Beatty, and the rest is now Oscars history.
In open defiance of our Commander-In-Chief, PricewaterhouseCoopers has owned up to Cullinan's mistake, saying he "feels very, very terrible and horrible. He is very upset about this mistake. And it is also my mistake, our mistake, and we all feel very bad," in a statement to Variety. It has yet to address the Twitter element of the story, but by Monday morning, the tweet was scrubbed from Cullinan's account, along with a series of other pictures implying that maybe he was distracted from the task at hand by all the good-looking people in expensive shiny clothes.
G/O Media may get a commission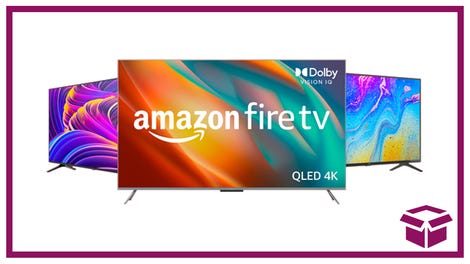 Ooh. stunning.
New Amazon Fire TVs
So, assuming this story has a moral, the moral of the story is: Don't tweet and hand out Oscars like Brian Cullinan did, or YouTube videos like the one below will gain a new, painfully ironic resonance. Still, compared to the abject humiliation of participating in Neil Patrick Harris' onstage magic trick a couple of years back, this should be a breeze.