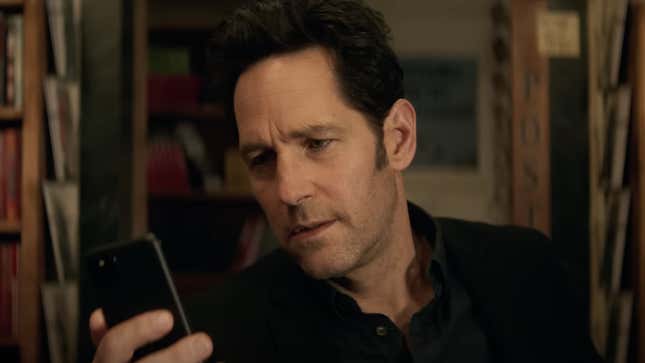 More details on the launch Phase Five of the Marvel Cinematic Universe emerge in the new trailer for Ant-Man And The Wasp: Quantumania. Scott Lang's (Paul Rudd) enjoyment of his newfound fame as an Avenger is swiftly cut short when he and his family are sucked into the quantum realm, thanks to a contraption created by his daughter Cassie (Kathryn Newton). There, they come face-to-face with the big bad Kang The Conqueror (Johnathan Majors).
The new trailer does not focus on the mechanics of the multiverse Ant-Man enters and all the dangers he will face but instead delves into his motivation for his short-lived alliance with Kang The Conqueror: making up for lost time. His work as an Avenger means he's missed out on a lot of those crucial life moments; in particular, being alongside his daughter as she grows up in a flash. Kang offers Lang something many would want in a heartbeat—a second chance.
Despite the reservations of those around him, Lang enters the agreement with Kang. Like all deals with the devil, it becomes more than Lang bargains for, and finds himself at risk of losing everything. Kang's immense powers include the ability to "rewrite existence" and "shatter timelines," and in order to escape the quantum realm, Lang and his family find themselves at Kang and his budding dynasty's mercy.
In addition to Rudd, Quantumania stars Evangeline Lilly, Michelle Pfeiffer, Michael Douglas, and Newton. New additions to the franchise include David Dastmalchian as Veb, Katy O'Brian as Jentorra, William Jackson Harper as Quaz, and Bill Murray as Lord Krylar.
Ant-Man And The Wasp: Quantumania arrives in theaters on February 17, 2023.