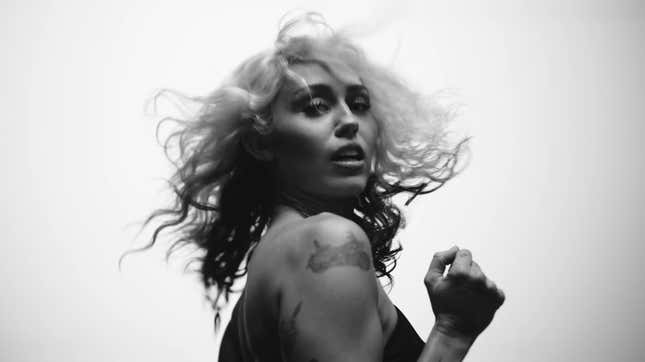 If you take a look at every great pop icon of the last 30 years, you'll begin to see that the more impactful the career, the more likely they'll have multiple defining eras. Madonna, Beyoncé, Janet Jackson, and Miss 'Eras' Tour herself Taylor Swift have followed the path of re-defining themselves every few years, allowing themselves to try out new sounds and looks, and maybe even change the music world forever in the process.
Kenny Loggins on "Playing With The Boys" and "Danger Zone"
That type of change is nothing new for Miley Cyrus, whose career has spanned from Disney Channel bubblegum pop, hip-hop, country, and even throaty guitar-heavy rock. Yet, the Plastic Hearts singer is already gearing toward a new artistic vision, as we see in the new dance-inspired music video for "Rivers," the second single off her just-released album Endless Summer Vacation.
Filmed in stark black and white, Cyrus waxes melodic about drowning (in a good, sexy way) from the love of her paramour in the Jacob Bixenman-directed video. While California may be known for its historical droughts, that is definitely not the case for Miley's love life! Between plenty of water-related metaphors like the lines "livin' in an April shower" and "Was a desert before I met you/I was in a drought," Cyrus gives her best Studio 54 dance moves among a horde of hot, shirtless men as water rains all over them. The blood rave in 1998's Blade wishes it was this hygienic!
As for the inspiration behind the slinky, synth track, Cyrus described that it came about during a point in her life where she was "going through just a lot" both "emotionally and personally."
"All of my songs evolve," explained the "Flowers" singer in a clip from her Disney+ special Backyard Sessions. "They can start as something that was a trouble, like, it just feels like it's an April shower, it never stops raining and then it started raining down love."
G/O Media may get a commission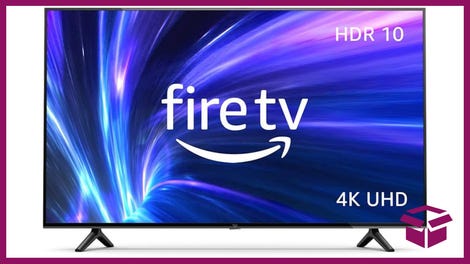 42% Off
Amazon Fire TV 50" 4K Smart TV
All of that is to say, Cyrus says the "dance-floor banger" has a more simple meaning behind it: "They don't want me to talk about how the fact the song is about [censored]."
The singer's self-described "nasty" tune follows the chart-breaking success of "Flowers," which has topped the Billboard Top 100 chart since its debut and gifted Cyrus her second U.S. number-one hit.