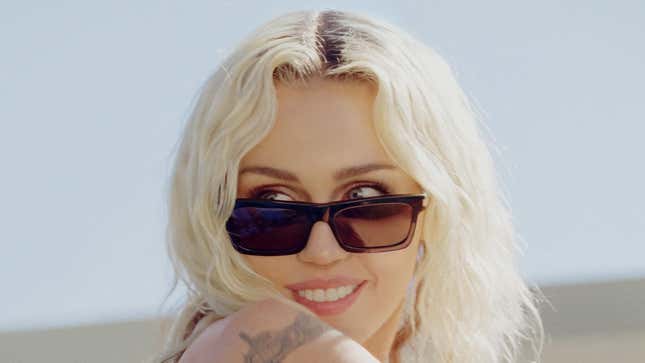 In celebration of her upcoming new album, Endless Summer Vacation, Miley Cyrus is returning to her backyard for the Disney+ special, Miley Cyrus—Endless Summer Vacation (Backyard Sessions). The performance is set to coincide with the album's release date, March 10.
Apparently Kanye West has been a Hitler fan for quite some time
In the special, Cyrus will perform her recent global hit, "Flowers," as well as seven additional tracks from Endless Summer Vacation. Singer-songwriter Rufus Wainwright will also join her on stage for a special performance. The recording will take place at the one-time home of Frank Sinatra, where Cyrus filmed the music video for "Flowers." Along with the special announcement, Cyrus shares a demo version of "Flowers," paring down the song's glossy production.
Cyrus' Backyard Sessions have become a welcome tradition over the years, starting ten years ago when she shared a cover of "Jolene," originally written and sung by her godmother, Dolly Parton. Since then, she's turned Backyard Sessions into a regular series tied to her album releases, offering her a chance to show off the new material with live performances and add to her canon of standout covers.
Her partnership with Disney+ this go-round hearkens back to her star-making Disney Channel days, and the special marks the first time she's worked with the company since her departure from Hannah Montana in 2011. After releasing her first four albums through Disney's Hollywood Records, Cyrus signed a contract with RCA in 2013 ahead of her Bangerz era, which firmly ushered the end of Cyrus catering to the sensibilities of the family-focused company. Now, the company seems ready to welcome the once-labeled rebel child back with open arms—and it only took a number 1 song.
Endless Summer Vacation is out via Columbia Records on March 10. Miley Cyrus—Endless Summer Vacation (Backyard Sessions) will be available to stream the same day at 1 p.m. EST/10 a.m. PST on Disney+.