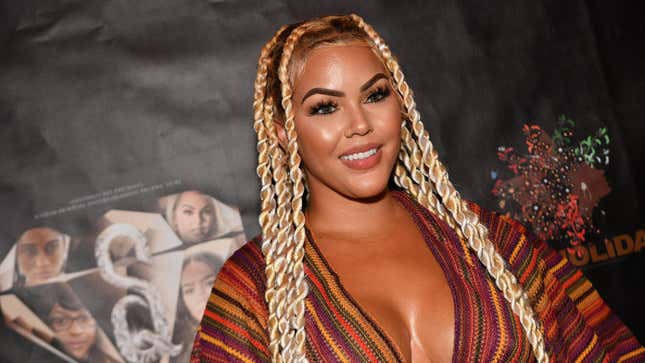 Jacklyn Smith, better known to fans of MTV/VH1 improv series Wild 'n Out as dancer and model Ms. Jacky Oh, has died. A long-time member of the show's cast, where she served as a "Wild 'n Out Girl" for five seasons, Smith was also the long-time partner of the show's occasional co-star, rapper DC Young Fly. According to TMZ, which first reported news of her death, Smith was 32.
Per interviews, Smith joined the cast of the series when it was revived on MTV2 back in 2013, after series creator Nick Cannon saw her modeling work on Instagram. She would ultimately spend five seasons on the series, where she also met DC Young Fly; the pair would ultimately have three children together.
In addition to her place in the general Wild 'n Out community—which also saw her make occasional returns to the show—Smith was also an actor, dancer, and influencer. Her popular YouTube channel had 819,000 followers; its most recent video was posted just five days ago, and showed her taking her kids to go see the new version of Disney's The Little Mermaid in theaters.
The official Instagram account for Wild 'n Out issued a statement of condolence tonight, writing that,
We are deeply saddened by the passing of Jacklyn Smith, known to the world as Jacky Oh, a talented Wild N' Out family member whose impact will be forever treasured and missed. Jacky Oh was a loving friend and beloved colleague of the Wild N' Out cast throughout five seasons. More importantly, she was a tremendous mother to three beautiful children. The BET Media Group extends our sincere condolences to the Smith family, DC Young Fly, B Simone, Nick Cannon, and all friends who loved and cared for Jacky Oh during this difficult time.
No cause of death has been released.