‪The Sawbuck Gamer column, our recurring roundup of free and dirt-cheap games, is notorious for destroying readers' productivity with the siren song of interactive procrastination. While you're home for the holidays, however, it can serve an even nobler purpose: helping you ignore your relatives. Below are our favorite free browser games from the year in Sawbuck. The list contains more than enough instant-gratification gaming to distract you while your right-wing uncle rants about Hawaiian birth certificates, your sister preaches the benefits of raw-locavore veganism, and everyone has the annual argument over what to do about Grandpa. Just bury your nose in these links until the holiday season is over, at which point you can resume goofing off at work.‬
Pica Pic
Originally reviewed in the April 4 edition of Sawbuck Gamer
Hippopotam's digital replicas of '80s portable games may lack the "handheld" feature of the originals, but they have other advantages. The batteries never die on the Pica Pic site, for instance, and the buttons won't stick. Otherwise, the recreations are meticulous, reviving forgotten gems from what is essentially the medium's magic-lantern era. With barely more technological firepower than a Casio wristwatch, these devices compress classics like Zelda to their barest essence, often in clever, unexpected ways. That ingenious simplicity makes for games that are pure reflex and, better yet, have practically no learning curve.
58 Works
Reviewed July 18
The "escape games" at 58 Works are either the best or the worst remedy for holiday cabin fever. Each of these Japanese curios traps you in an enclosed space and dares you to get out by solving weird logic puzzles. "Let's escape from the submarine cave which went with the midget submarine," says one, before presenting you with your initial set of tools: a bar of gold, a tree frog, and a Buddha statue. It's like MacGyver on shrooms. The fun is in discovering the twisted logic behind each mini-adventure. Not every game has an English translation, but most don't need it. The star ratings on the site indicate difficulty, so start with the low end.
G/O Media may get a commission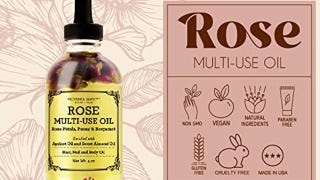 Provence Beauty Rose Multi-Use Oil
Kingdom Rush
Reviewed Aug. 8
A winning combination of slickness and cuteness helps Kingdom Rush stand out from the gigantic pack of similar tower-defense games. The mechanic is entirely standard, except that as you build towers, they produce tiny fighters, who get tougher and gain powers as you upgrade. A robust, varied skills tree, authentically tough levels, and side goals (free a sasquatch and hire it as an agent; man and fire a crystalline weapon) keep things lively. Mostly, though, the combination of wee, game-for-anything RTS armies with a tower-defense game is clever. Plus, the beautiful design comes with a sense of humor: Just try clicking on the little sheep and goats scattered around the levels, or catching a fish as it jumps out of the water.
Cat God Vs. Sun King
Reviewed Aug. 8
There's much less to Cat God Vs. Sun King than there is to the big, elaborate adventure-wending stories of many of these games, but what the game lacks in nuance, it makes up for in cruel fun. You're an irritated Egyptian god smiting a rival's followers with lightning, meteors, the angel of death, and many other colorful forms of doom. The entire game functions as a gleefully gory, cartoony stress-ball: Instead of listening to whalesong or burning a vanilla candle when life gets you down, consider taking time out to obliterate a bunch of hapless laborers with a giant fanged sandworm, or dropping plagues on their heads, or mowing them down by the dozens with a flying ghost knife. It's satisfying and cute.
Mushroom Madness 3
Reviewed Nov. 21
The third iteration of Mushroom Madness doesn't improve on the basic design or play of the first two games, but that's fine—by the second round, it was already close to perfect. Essentially an elaborate, well-thought-through variation on whack-a-mole, the game is a short but frantic clickfest, and new types of enemies, weapons, levels, and goals keep this latest iteration fresh and absorbing. It makes smart use of all the bells and whistles that make casual games addictive these days: unlockables, upgrades, adventure progressions, and a tough survival mode on the side. But even the base game on its own is a lot of fun, thanks to adorable animations with plenty of variety.
The Great Gatsby
Reviewed Feb. 21
Any guess at what The Great Gatsby would play like as an old-school Nintendo game would be only half as good as this resulting title. Nick Carraway inhabits a Castlevania-style world, tossing his hat at flappers and floozies as the story seamlessly progresses around him. Iconic scenes from the book are recreated in 8-bit glory, and some, like the encounter with the eyes, even play out like boss battles. The retro soundtrack and interspersed dialogue transport you to the days of cartridge consoles and high-school English class simultaneously.
Silly Sausage et al.
Reviewed June 6
The browser-game auteurs at Nitrome have released 100 games since they started pushing pixels six years ago, and 2011 saw their most diverse and inspired output yet. Among the best was Silly Sausage, in which you play a dog who can stretch himself like taffy to worm around tight corners and collect precious gems. But the year was full of other Nitrome treasures (especially for NES nostalgists), including The Bucket; Mega Mash; Test Subject Blue & Test Subject Green; and a two-player game for their 100th, Nitrome Must Die.
High Tea
Reviewed Feb. 21
Educational games go down a little easier when they allow you to play as a ruthless son of a bitch—like High Tea, which places you in the role of an 1830s British trader operating in the opium triangle. Sure, you learn about this historical moment—somewhat under-discussed outside the U.K.—but High Tea never feels pedantic. Instead, this elegantly designed simulation invites you to prey on the addictions of Western peoples, whether it's their relatively benign passion for tea or their troublesome opium habit.
This Is A Work Of Fiction
Reviewed April 25
To start This Is A Work Of Fiction, you have to spin a dial. It's not abundantly clear that you have to spin a dial. Like any other browser game, the first impulse is to click the spinning circle that reads "Start." The game then chastises you, explaining that the rotating arrows around "Start" are instructions, not buttons. Eli Piilonen's puzzle game is at times infuriatingly oblique, but like an ornery martial-arts master, the hard-nosed insistence becomes admirable, memorable, and ultimately endearing as the game's strange puzzles unfold.
Wonderputt
Reviewed Aug. 29
The raw, burning joy of sinking your first-ever hole-in-one while playing miniature golf: That is the point of Wonderputt. Damp Gnat constructed Wonderputt so you can get some of that feeling whenever you achieve anything in the game. The ball travels through a submarine torpedo, which causes an undersea volcanic eruption, which leads to a delicate jump across lily pads—Wonderputt is like going to putt-putt and ending up in the middle of a latter-day Beatles video.
Gyossait
Reviewed Nov. 21
The story of Orpheus wouldn't make a very good game. There are daring feats—the man makes the gods weep—but the last level would be a slog. Just think of the unskippable scene of Eurydice fading back into hell if you accidentally turn around. There's no need for a good Orpheus game though: There's Gyossait. At first, it looks like an exercise in goth-kid excess. In reality, it's a platformer of impressive weight and atmosphere. There are subtle choices to make, with real meaning, coupled with upsetting audio cues and thick pixel graphics. Mythical stuff.
Intruded
Reviewed Aug. 8
Intruded feels like a lot of things: A forgotten early PlayStation game; an act of voyeurism; a nightmare you might have after watching weird YouTube videos and reading about Alexander Calder. Intruded is unique in the way it makes its security-cam footage into a game, using perspective to make moving through its obstacle courses more difficult. It also stands out because of its hallucinatory presentation. The little splash of blood that follows a mistake is so abrupt that its grisliness feels almost like a joke.
The Man With The Invisible Trousers
Reviewed March 14
It's enough of a mind-bend that your character, a detective investigating the murder of your friend, is merely a floating torso navigating a world full of spikes and other hidden disasters. But The Man With The Invisible Trousers takes it even further, requiring you to entirely flip your orientation to solve the many puzzles set out before you. The game asks a lot—just enough to keep players guessing.
The Legend Of The Golden Robot
Reviewed April 4
Combining the big-picture strategy of Minesweeper and the patient development of a turn-based RPG (plus a leading man with the charisma of a young Homer Simpson), The Legend Of The Golden Robot hits on all fronts. It's also incredibly long, meaning you'll be discovering treasure and pounding on increasingly difficult goblins for hours on end. It never feels repetitive, though; goals shift as the player develops his or her character and as the legend itself patiently unfolds.
Alight (in dreams)
Reviewed Aug. 8
There's a rich story behind Alight (in dreams), but the game doesn't ask that you sit there so it can tell you. The story comes out as you jump in, guiding your winged character through a floating maze of ruined buildings. Each level plays like a maze without walls until you reach the end point and collect one of three objects—a candle, a feather, or an alarm clock—each of which presents its own challenge for the next part of gameplay. The skies darken when this happens, and the pervasive sense of dread—the subtext of the story—comes to the fore.
Gemcraft Labyrinth
Reviewed May 16
Gemcraft Labyrinth is almost intimidating, there's so damn much of it. It's possible to just storm through the standard tower-defense levels on basic difficulty, but there's plenty of nuance for obsessives, with a ridiculous number of options for customizing your own difficulty level (by allowing more monsters, or tougher ones, or faster ones, or all of the above) or using the skill-tree upgrades to hone specific strategies. Add in level-specific geographical oddities, achievements for extra points, a variety of ways to build, combine, or destroy the gems that power towers, and the overall goal of working your way through a maze one level at a time, and Gemcraft becomes the year's deepest, most staggeringly option-loaded free game.
Soul Brother
Reviewed May 16
Death is standard issue in games where leaping is inevitably paired with bottomless pits and spikes, but dying is half the fun in Soul Brother. Sometimes you need to be a cute kitty that can double-jump in mid-air in order to proceed. But the only way to become a cat is for your character, Mr. Soul, to die. So you discard your mortal coil and reincarnate in the body of a nearby kitty—or bird, or worm, and so on. (Fortunately, the right animal always seems to be close at hand.) It's cute, creepy, and full of infectious tunes.
Mother Robot
Reviewed Jan. 10
Mother Robot doesn't feel the need to explain itself. It simply tells you the controls, and you're off. After a little finagling, it's clear you're a robot capable of pointing a beam of light at a beacon, delving deeper and deeper into a dark labyrinth as you find new beacons. Suddenly there are two robots you can switch between, and a major caveat: Go outside the light, and you instantly disintegrate. And what's this about a mother? How does she factor in? Mother Robot pulls off the great trick of video games, compelling you to play simply because you already started.