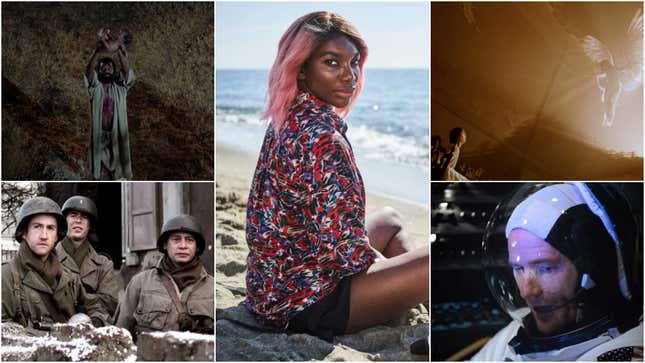 Streaming libraries expand and contract. Algorithms are imperfect. Those damn thumbnail images are always changing. But you know what you can always rely on? The expert opinions and knowledgeable commentary of The A.V. Club. That's why we're scouring both the menus of the most popular services and our own archives to bring you these guides to the best viewing options, broken down by streamer, medium, and genre. Want to know why we're so keen on a particular show? Click the "read more" link for some in-depth coverage from The A.V. Club's past. And be sure to check back often, because we'll be adding more recommendations as shows come and go.

Sometimes, you want to stream a show that'll keep you swimming in episodes for days, weeks, or months. Other times, you'd just like something that'll tide you over for a long weekend, or as a breather between longer marathons. The latter case is well suited to the HBO Max TV library, which houses some of the finest work in the form that we used to call the miniseries—particularly from that brief window between network dominance and the rise of the FX-Ryan Murphy Complex when HBO gobbled up any and all awards dedicated to programming in the five- to 10-hour range. (Just don't call them 10-hour movies.) From historical epics and true-crime documentaries to the granddaddy of all primetime TV events and adaptations of source materials either too dense or too complex for a more traditional page-to-screen adaptation, these are the best miniseries currently streaming on HBO Max.
In the mood for something more dramatic? Or comedic? Or out-of-the-ordinary? We've got you covered there, too: Check out or guides to the best TV dramas, best TV comedies, and best genre series on HBO Max.