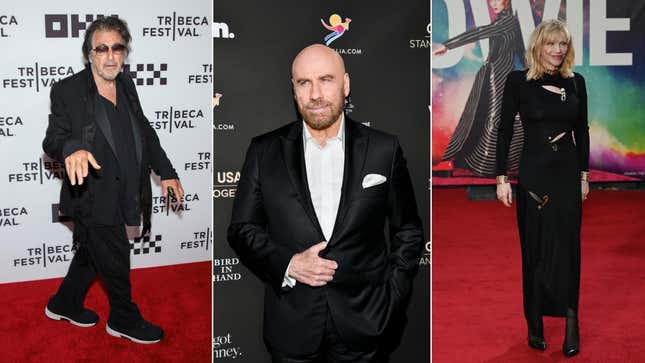 David Mamet hasn't directed a proper theatrical film in a while, so his John F. Kennedy assassination movie was always going to be at least slightly noteworthy. Also, it's telling the story of the assassination from the perspective of the mafia and is operating under the premise that the shooting was orchestrated by Chicago mobster Sam Giancana, which is an interesting angle. It's even co-written by the real Giancana's grandnephew, Nicholas Celozzi, which is also interesting.
Matthew Mcconaughey thinks he might be Woody Harrelson's brother
Then again, in the years since his last movie, Mamet has come out as a full-on Trumper who supports Florida's homophobic "Don't Say Gay" bill and once went on Fox News to talk about how teachers are generally inclined to be pedophiles. So, that sucks! Fuck that!
Fittingly, the cast of the film—which now has the official title Assassination—maintains this weird level of whiplash. According to Deadline, it will star Al Pacino, Viggo Mortensen, Rebecca Pidgeon, Shia LaBeouf, John Travolta, and Courtney Love. There's an Oscar in there, some Oscar nominees in there, and even the guy who said "Adele Dazeem" at the Oscars in there. One could argue that there are a lot of things about Assassination that involve people chasing things that were successful in the past… like Mamet's whole career, Al Pacino being in a mob movie, the theory that the mob killed Kennedy (which comes up in JFK), the relative of an Italian guy insisting that his family has a special connection to the mob, the list goes on.
But hey, maybe the movie will be good. Maybe it'll be okay that Mamet went on Fox News to say that teachers are pedophiles. At the very least, it will be interesting to see Al Pacino and Shia LaBeouf and John Travolta and Courtney Love appearing in a movie together.