Here's what's happening in the world of television for Wednesday, November 21. All times are Eastern.

Top pick
The Little Drummer Girl (AMC, 9 p.m.), limited series finale: The blame cannot be laid at the feet of Florence Pugh. It does not belong to Alexander Skarsgård, nor Park Chan-wook; and it certainly cannot be pawned off on Michael Shannon, who, as ever, is pristine and guiltless. Their consciences are clear. They have done nothing but lend their time and talents to what our own Katie Rife called "an exquisitely shot meditation on the masks we wear in life and love, laid over an erotically charged game of cat-and-mouse." No, the guilt belongs to novelist John le Carré, songwriter Katherine Kennicott Davis, and those darned Trapp Family Singers. The crime: getting "The Little Drummer Boy" stuck in the heads of all who so much as read the title of this limited series, and doing so before it is even Thanksgiving. Unforgivable.
The Little Drummer Girl ends tonight with a two-hour, two-part, too fast, too furious finale, but the damage has already been done. The song has set up residence in our minds, and there isn't even another TV Club review in the pipeline to distract us from our misery. We're stuck with "The Little Drummer Boy" for the foreseeable future, but at least we'll have this show's uniformly excellent performances—not to mention similarly top-notch recaps from Vikram Murthi—to comfort us.
Regular coverage
Wild card
A Christmas Arrangement (Lifetime, 10 p.m.): We don't need much from a Lifetime holiday movie. This one checks all the boxes. Ludicrous premise? Two rival florists square off on a floral show floor. Check. Cheesy romance? Well, the premise is also, presumably, the meet-cute, so check. Pun in the name? Flowers go in arrangements, so check. We cannot say for sure that jaunty Santa hats are worn, because we cannot find a trailer for this gem, but come on, of course they are. If you're going to be humming "The Little Drummer Boy" for the rest of your life, you may as well embrace the whole holiday spirit thing.
G/O Media may get a commission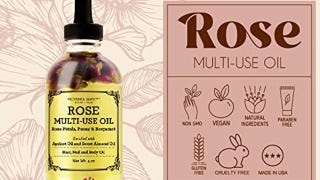 Provence Beauty Rose Multi-Use Oil