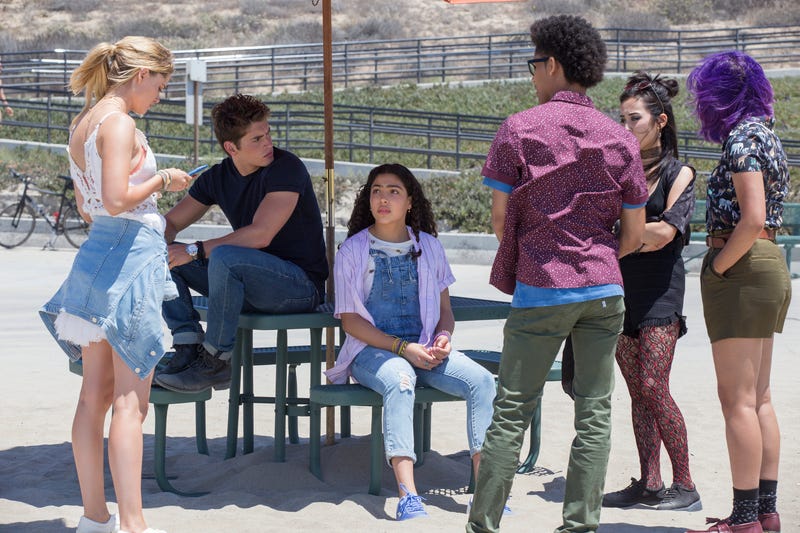 Here's what's happening in the world of television for Tuesday, November 21. All times Eastern.
Top pick
Marvel's Runaways (Hulu): The annals of comics history are crowded with adolescent crime fighters, from solo acts like Spider-Man to super-powered cliques like Teen Titans and Young Justice. But few have inspired the devotion and enthusiasm that trails the Runaways, six former childhood friends who reunite (and do as their name says) after discovering that their parents are all supervillains. Under the guidance of teen-TV gurus Josh Schwartz and Stephanie Savage, Alex Wilder, Nico Minoru, Karolina Dean, Gertrude Yorkes, Chase Stein, and Molly Haynes abscond to the small screen via Hulu, which premieres the first three episodes of Runaways today, with new installments rolling out weekly beginning Tuesday, November 28. Gwen Ihnat assures Runaway fans that the team is in good hands; later today, Vinnie Mancuso will have the in-depth look at the season premiere.
Regular coverage
Marvel's The Punisher (Netflix)
Future Man (Hulu)
The Flash (The CW, 8 p.m.)
DC's Legends Of Tomorrow (The CW, 9 p.m.)
This Is Us (NBC, 9 p.m.)
Brooklyn Nine-Nine (Fox, 9:30 p.m.)
Wild card
Who Killed Tupac? (A&E, 9 p.m.): Led by civil rights attorney Benjamin Crump, this true-crime miniseries reopens the investigation into Tupac Shakur's death—operating under the assumption that Shakur even died in the first place, and hasn't spent the past 21 years taunting Dave Chappelle with curiously specific posthumously released singles.