This morning, an article in the Los Angeles Times put on the record something that many in Hollywood—and outside of it—had already heard: That Brett Ratner is (allegedly) a big old creep. Specifically, six actresses, including Olivia Munn and Natasha Henstridge, accused Ratner of sexual harassment and assault in unsettling detail.
And given the post-Harvey Weinstein climate, Warner Bros., whose film slate is absolutely infested with money from Ratner's RatPac Entertainment—It, Wonder Woman, Dunkirk, Suicide Squad, Batman V. Superman, Mad Max: Fury Road, and the upcoming Justice League and Ready Player One all have Ratner's company attached in some capacity—is now being forced to publicly address what it probably already knew about (and tolerated) in private. In a statement to Variety, Warner Bros. spokesperson Jack Horner says, "we are aware of the allegations in the LA Times and are reviewing the situation." Given that Ratner's still quite powerful at Warner Bros., we'll see if it goes anywhere beyond that.
Although previously an "open secret," these allegations are not new: Munn's description of a nameless Hollywood director who forced her to watch him masturbate as he ate cocktail shrimp was in her 2010 book Suck It, Wonder Woman!, and Ratner addressed Munn's story in 2011, basically confirming rumors that it was about him. More recently, Wonder Woman star Gal Gadot declined to attend an awards dinner in Ratner's honor last week, citing "scheduling conflicts," and several industry players tweeted their lack of surprise over today's LA Times story. Here are a few:
G/O Media may get a commission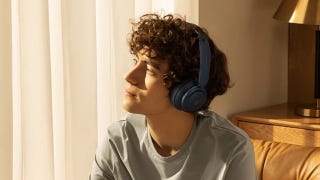 30% off
Soundcore Headphones and Earbuds
Anyway, the aforementioned Singer has "vehemently" denied Munn's allegations in particular and the allegations in general on his client's behalf. He also released a statement saying, in part, that no one has ever requested a settlement from Ratner about his behavior.
I have represented Mr. Ratner for two decades, and no woman has ever made a claim against him for sexual misconduct or sexual harassment. Furthermore, no woman has ever requested or received any financial settlement from my client.
UPDATE, 1:28 PM CT: Well, we found one person who's shocked at the allegations against Ratner: Rush Hour producer Arthur Sarkissian, who helped launch Ratner's directing career with the 1999 buddy comedy. In an interview with Deadline, Sarkissian says:
I'm in a state of shock. I've known Bret for 22 years, maybe even 23, and he was best man at my wedding. I'm so sad and so disturbed right now because I don't want this to be true. He's a very likable guy. He is very loyal and has a heart of gold. I have never ever seen him grope, grab or do anything of the sort. Has he been flirtatious? Yes. I've seen him flirt, but I cannot believe what I'm reading. I cannot believe that he would stand there with a shrimp in one hand and … I just can't believe it. I'm really horrified.
He goes on to acknowledge that Ratner has said some "really dumb things," but that Ratner just "thinks he's funny." He concludes, "My point is very, very clear. I respect women, and no one in the world should be doing this type of thing at all."