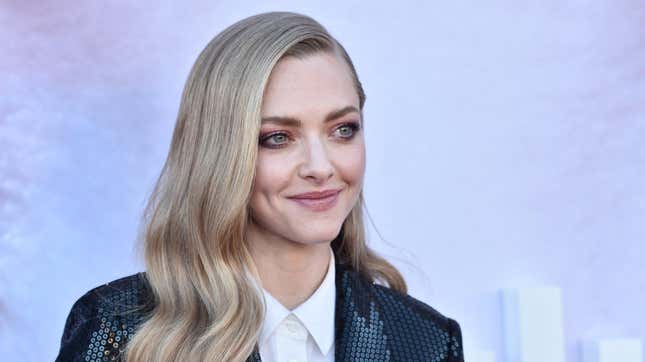 If no one's going to give Amanda Seyfried her big musical role, it seems she's fully prepared to create one for herself. The Dropout actor was unable to accept her award at last night's Golden Globes because—according to presenters Mo Brings Plenty and Cole Hauser—Seyfried is "deep in the process of creating a new musical."
Sam Raimi on finding his place in the MCU
After learning of her win, Seyfried took to Instagram, confirming that a magical musical is absolutely in the works.
"I had to miss it because I am working on something that is magic, and it's musical, so I finally get to do something that I've never really done," she says in the video. "That's all I really can say about it. Hopefully more soon, but it's a lot of work. It's more fun, and it's been a great night."

She also quickly shut down the idea that the project in question is Mamma Mia 3. While rumors surrounding the development of the Mamma Mia sequel continue to swirl, it seems (and is this writer's hope) that Seyfried is crafting something entirely original, meaning the possibilities are absolutely endless. It could follow classic musical storylines and feature a working-class girl pursuing her dreams, or be a meta-musical about the grimy insides of the industry. It could follow the form of a Shakespearean tragedy or a Nancy Meyer romance. My god, it could even be about space aliens.
Earlier this year, Seyfried revealed she auditioned for the role of Glinda in Jon M. Chu's forthcoming Wicked adaptation, a part which ultimately went to Ariana Grande. The Les Misérables actor says the rigorous audition process only solidified her belief in herself as a singer.
"I think it also taught me how far I've come as a singer, which I really wanted to prove," she said at the time. "Because ever since Les Misérables, I was like, I need to be better. I need to do better. So whatever comes next in terms of musicals, I'm finally prepared."