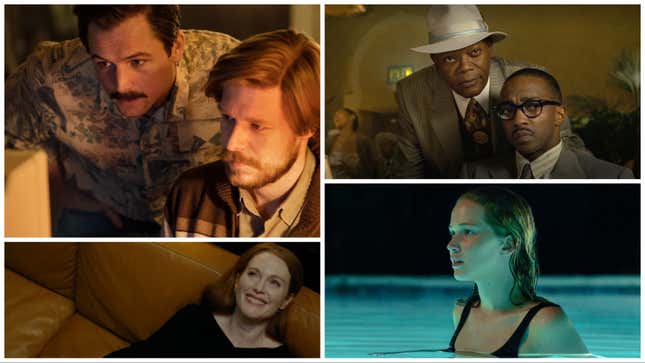 Unlike Netflix, Amazon Prime, or Hulu, which each offer movies to stream from many different studios both large and small, Apple TV+ focuses almost exclusively on Apple Originals that are, for the most part, only available on its platform. So what are the best movies to check out right now on Apple TV+?
The newest offering is the based-on-true-story drama Tetris, starring Taron Egerton as video game creator Henk Rogers. Other notable titles include Emancipation featuring Will Smith, Sharper with Julianne Moore, Causeway starring Jennifer Lawrence, Finch with Tom Hanks, The Banker starring Anthony Mackie and Samuel L. Jackson, and the in-depth documentary The Velvet Underground. Read on for Apple TV+'s best movies and The A.V. Club's thoughts on each.
This list was updated on March 30, 2023.