As we reported earlier this year, Selma's Ava DuVernay is set to direct Disney's film adaptation of A Wrinkle In Time, which will star Oprah Winfrey. And according to the LA Times, DuVernay's new gig marks a major milestone: She will become the first woman of color to direct a live-action film with a nine-figure production budget. Yup, in directing A Wrinkle In Time, DuVernay is smashing through the glass ceiling to become the first woman of color to direct a movie with a budget over $100 million, joining the very small ranks of women who have directed a movie of that scale.
The only other women who have helmed live-action projects of that size are Kathryn Bigelow for the 2002's K-19: The Widowmaker and Patty Jenkins, who is directing next year's Wonder Woman movie. The pool of directors of color who have made $100 million movies is ridiculously small, too. It includes Star Trek Beyond's Justin Lin, Fantastic Four: Rise Of The Silver Surfer's Tim Story, and Fast 8's F. Gary Gray. But the pool of Black women who have directed a movie of this magnitude consists of only one. There is only Ava DuVernay. Meanwhile, if you look at the most expensive live-action films of the 21st century, they're all directed by white men. More than 300 movies have been made with a $100 million or more budget, but none of them were directed by Black women.
Meanwhile, DuVernay stepped in to drop a major truth bomb: She may be the first to do it, but she wasn't the first one qualified.
G/O Media may get a commission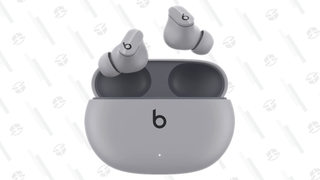 Here's to hoping studios stop giving all the expensive shit to white dudes. Bust open that blockbuster glass ceiling, Ava.